Lanka Learning Center
by feat.collective

Client S.T.E.P.S eV. - Germany & PHP foundation - Sri Lanka
Awards RIBA Award for International Excellence 2018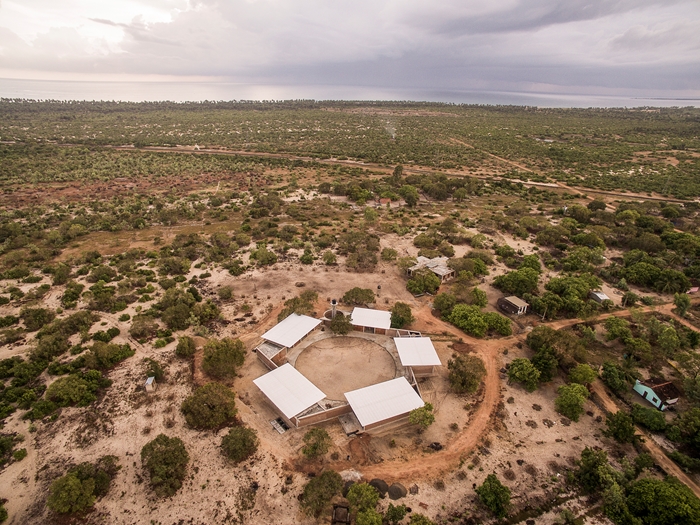 Started as a research initiative at the University of Stuttgart, the Lanka Learning Centre is one of a series of post tsunami/civil war low-cost buildings funded by overseas aid and donations. It is aimed at educating and training a range of age groups from children to adults, focusing on skill- based training, whilst providing a number of community functions run by teachers and volunteers.

The striking pentangular brick, concrete, metal and teak assembly mediates between the dispersed suburban edge and arid open terrain in the district north of Batticaloa on the East Coast of Sri Lanka.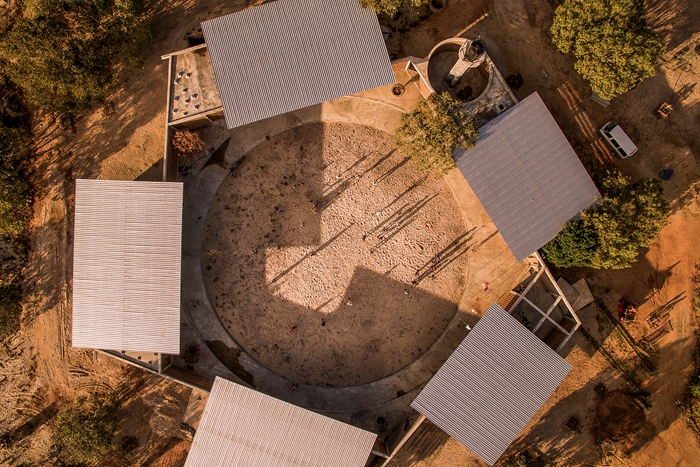 The buildings are grouped around a circular central space projecting an immediate impression of a safe haven for learning, which combines an inward focus whilst offering future agricultural and horticultural activity beyond the defined structure of the main building.
Approaching the centre through an open corner, the small forecourt steps up to give access to the main reception and offering an intuitive welcome to the central courtyard beyond.
The sub-divisible, open and naturally ventilated buildings are highly flexible containing classrooms, dining, workshop and office/reception, which allow cross communication and fluid access between. The dining hall doubles as a classroom typifying the multi-functional approach – demonstrating economy of means and efficiency. The circular kitchen/service space is a clever intervention to the regularity of the rectangular classrooms, marked by the water tower.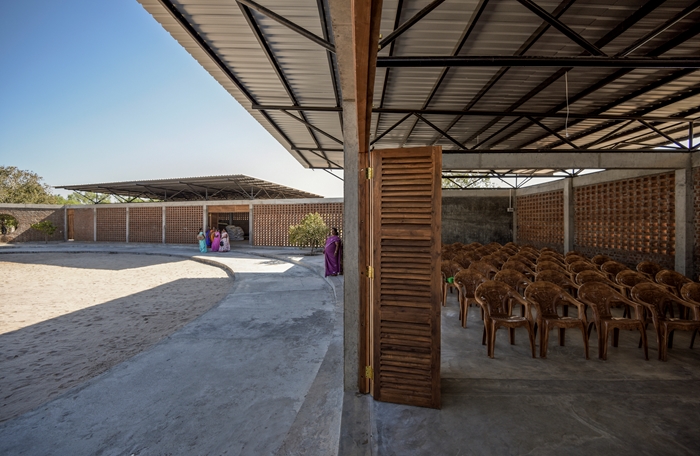 Brick perforated outer walls in concrete frames complement folding teak screens onto the courtyard. Simple metal roofs hover over tubular steel trusses giving order to the composition.
The overall atmosphere is both one of delight and an overwhelming appreciation of context, creating a building of outstanding merit achieved with limited means.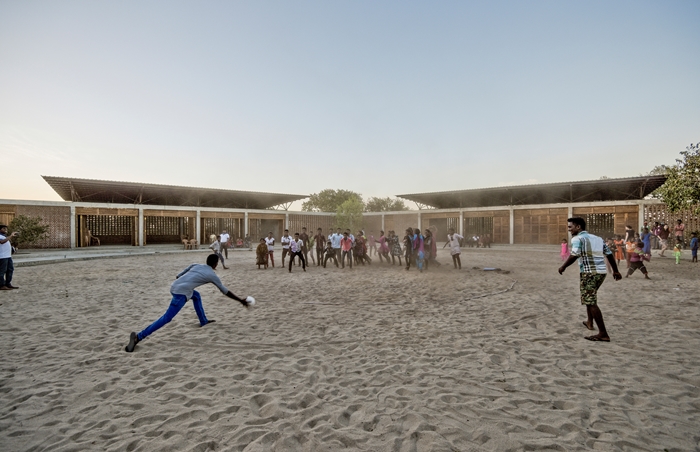 Date of completion June 2015
Location Eastern Province, Sri Lanka
Cost £90,000
Internal area 712 m²
Cost per m² £126 / m²

Structural Engineers MBKI Müller - Bauingenieure
M&E Engineers Transsolar Energietechnik GmbH