Mount Herzl Memorial Hall
by Kimmel Eshkolot Architects in collaboration with Kalush Chechick Architects
Architects in charge Etan Kimmel, Limor Amrani
Client Ministry of Defence - Families and Commemoration Department
Awards RIBA Award for International Excellence 2018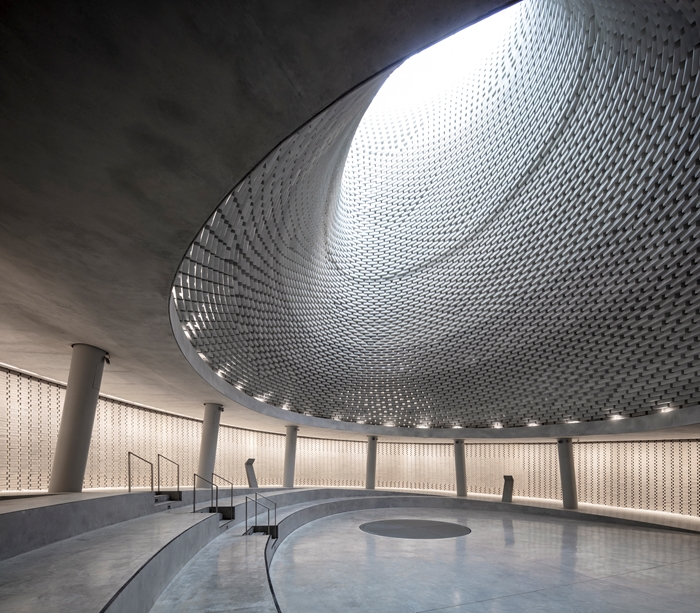 This Mount Herzl Memorial Hall, ten years in the making, is sited at the entrance to Israel's National Cemetery.
The project can be understood as a constructed landscape that extends, or relates to the topography of the cemetery. The memorial is comprised of a terraced hill; a correspondingly terraced sunken entrance court; and a large cave-like interior centred upon a chamber (flooded with natural light from an oculus like aperture) which, depending upon the visitor, might be considered to hold classical characteristics or, equally, may simply be experienced as a more abstract volume. This space, and the experience of moving around it as one ascends the spiral route is beautiful - the atmosphere of the chamber is calming and supports the reposeful pace which must be fundamental to accommodating the many individual acts of commemoration.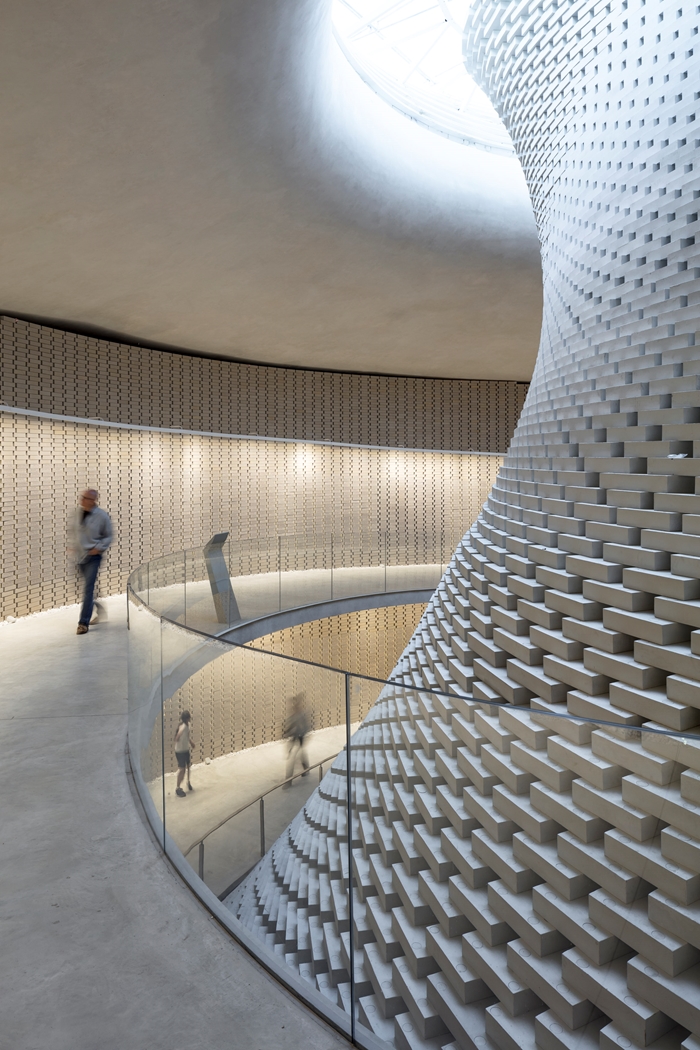 The project commemorates every individual who has died in military service since a date in the 186os – the name of each individual is inscribed into a brick along with the date of their death. The bricks are laid in reverse chronological sequence – so, the top of the spiral route corresponds with the longest deceased of the commemorated names. The bricks collect to form a long sinuous wall that leads visitors through the memorial – from the external entrance court; then wrapping around the main spiral circulation route to finally terminate at an upper exit from which a visitor can continue into the cemetery.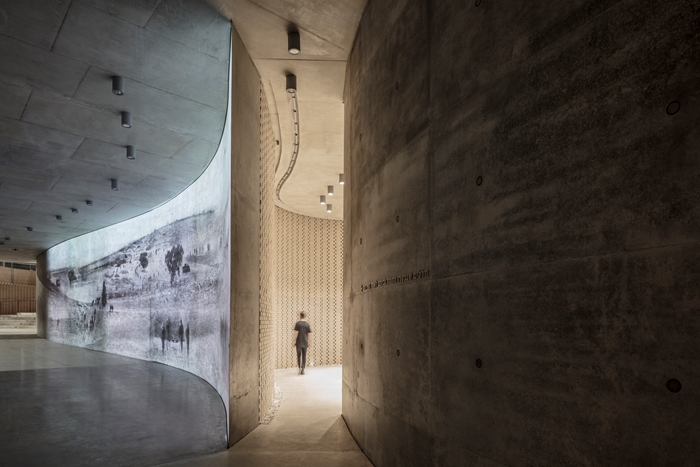 The fact that each brick conveys neither rank nor religion is an important part of what is a genuinely affecting experience – and the fact that each brick has a corresponding LED (a kind of modern-day candle) adds to this sense of collected individuality. A digitised system lights all candles that correspond to each day and it is not easy to walk past any single one.
The ceremonies and rituals, which were not defined during the briefing or design stage - have been developing in their structure and format to define site-specific ceremonial patterns.
This is an affecting and impressive project.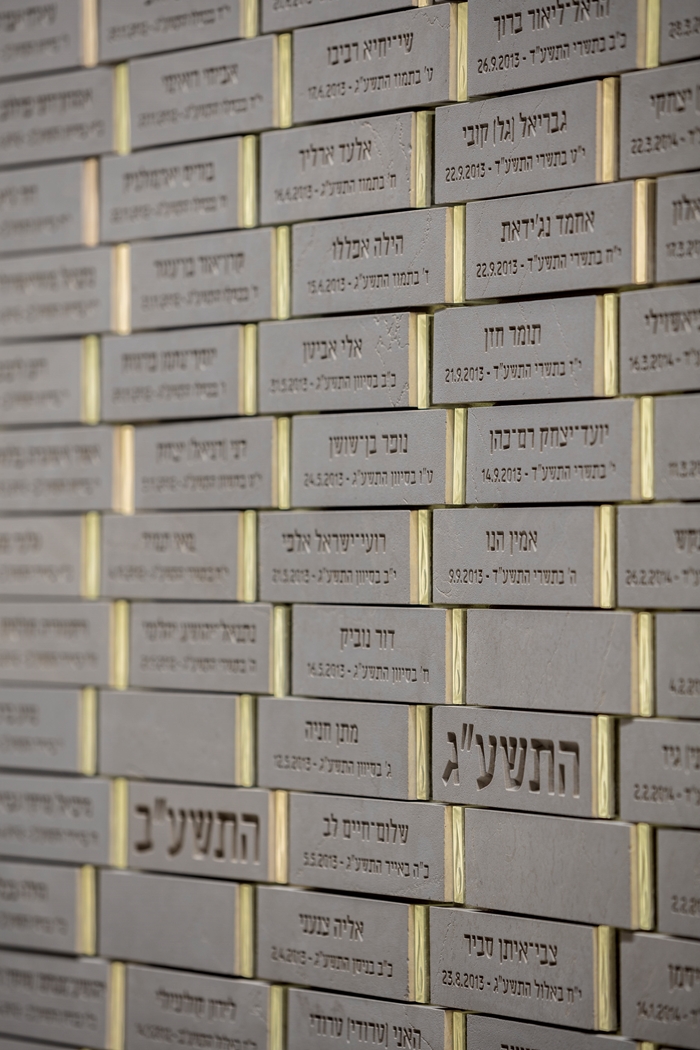 Date of completion September 2017
Location Israel
Cost Confidential
Internal area 3,020 m²

Contractor Green Construction Ltd.
Structural Engineers Haim & Yehiel Steinberg Structural Engineering
Project Management E.D. Rahat Engineering Coordination and Managment
Design Phase Manager and Coordinator Eran Garber E.S.L Engineers
Lighting Design Amir Brenner Lighting Design
Light Bell optimization R/O/B Technologies - ETH Zurich and IDF Merkava and Armored Vehicles Directorate