Musee d'arts de Nantes
by Stanton Williams
Client Ville de Nantes and Nantes Metropole
Awards RIBA Award for International Excellence 2018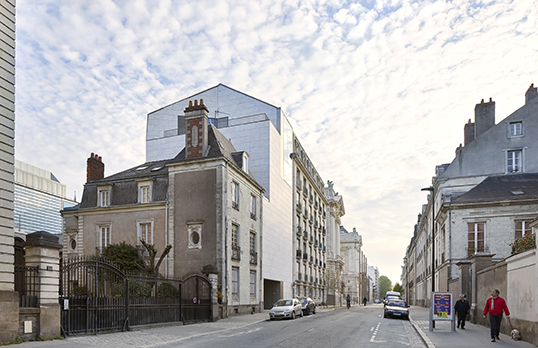 The conservation, alteration and major extension of Nante's Musee d'Arts is a project of particular interest and importance.
The major work of opening-up the elevated, main entrance to the Musee by removing the original tall railings and gates and extending the three flights of granite steps across the full width of the recess between the wings, coupled with the attractive repaving of the street in subtly coloured and patterned granite setts and the introduction of a pair of elegantly detailed, glazed structures – one containing a platform lift, the other, containing a changing art-work – have provided welcoming access to the building from the City. Within entrance-foyer, the repaving and relighting of the space have been handled with particular success - the sun-lighting of the space being beautifully moderated by the introduction of a series of perforated blinds.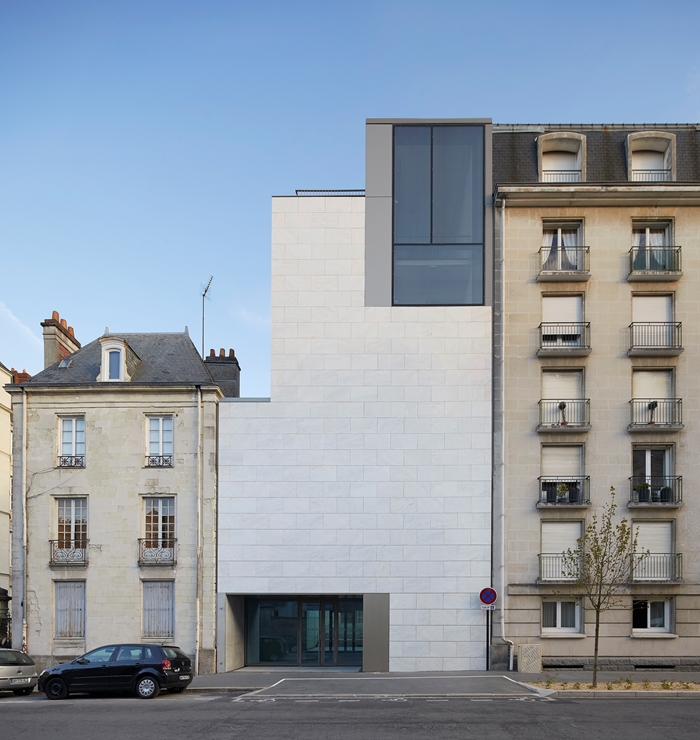 The series of attractively proportioned galleries are well suited for the hanging and viewing of modestly scaled art-works of all periods at eye-level. The welcome re-opening of the original windows and the treatment of their reveals and the returns to the new room-linings are the only clue to the extent and nature of the changes that have been effected.
The four levels of galleries within the entirely new 'Cube' extension provide a series of attractively proportioned and well-lit, neutral spaces particularly suited to the hanging and display of contemporary art-works. Both externally and internally, the 'Cube' extension is given particular interest and distinction by limited areas of top-lighting, by the elegantly proportioned staircase that rises up through its full height on its southern side connecting all the floor-levels, and by the beautifully engineered and crafted screen of translucent marble and glass on its south-facing side.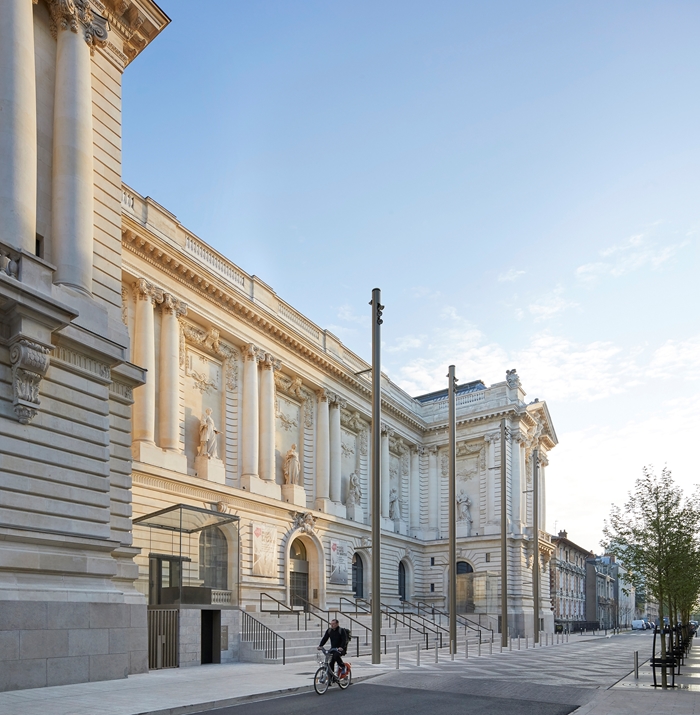 Date of completion June 2017
Location Nantes, France
Cost £43,400,000
Internal area 17,000 m²
Cost per m² £2,552 / m²

Contractor Bouygues Bâtiment Grand Ouest
Quantity Surveyor ARTELIA
Structural Engineers RFR& SEPIA
Services Engineer Max Fordham & GEFI
Fire Safety Casso & Associés
Signage/Graphics Cartlidge Levene
Approved inspector & CDM Coordinator VERITAS
OPC E2CT