Stavros Niarchos Foundation Cultural Center
by Renzo Piano Building Workshop & Betaplan

Client Stavros Niarchos Foundation
Awards RIBA Award for International Excellence 2018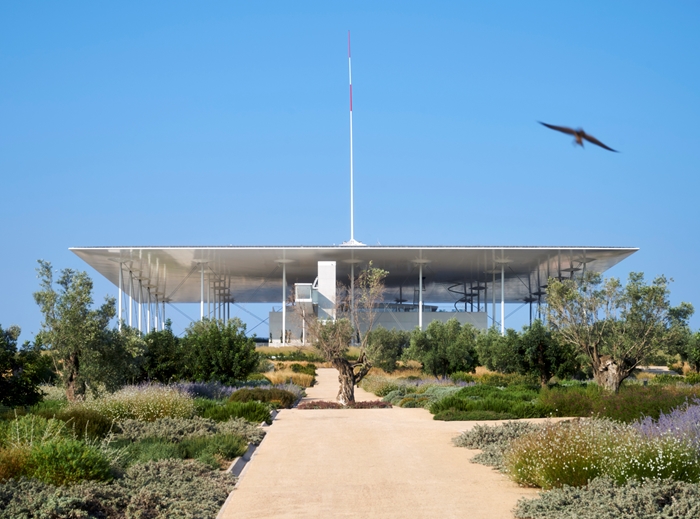 This is a project of huge generosity, gifted by the Stavros Niarchos Foundation, combining the new National Opera House, National Library and park. The park is packed most days and the library, Athens' first public library, is constantly busy with young students.

The diagram of the scheme is formal and dramatic, somewhat related to the Acropolis, with the park rising up over the buildings to provide a summit surmounted by an iconic floating roof - a new landmark in Athens. The scheme is approached from the city at the north side where the entrances to the park neatly interlock with the existing street grain. As one emerges from the city there are uninterrupted views up the sloping grounds that lead to the topmost level facilities. These include 360o viewing terraces from which one can look out over the sea-front and back towards Athens, including the Acropolis.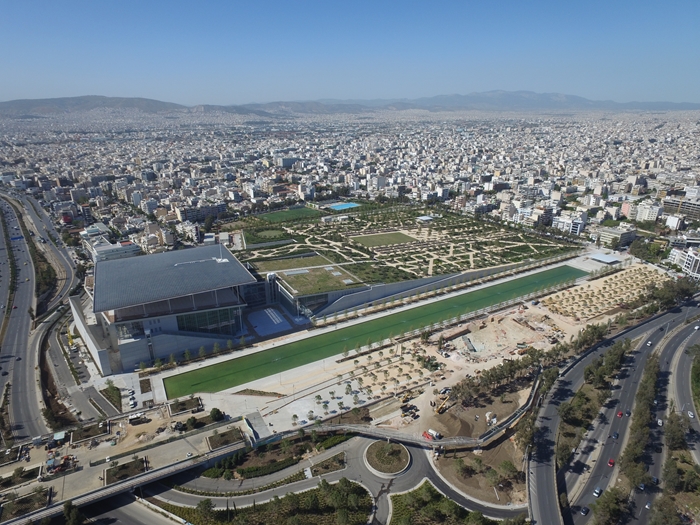 The park is made up of a multitude of well-maintained and enjoyable spaces for children and adults; play and contemplation; sports and exercise; also large outdoor events and concerts - the latter curated and funded by the Stavros Niarchos Foundation. The landscape has a diversity of planting to suit each area of activity and embraces modern thinking about biodiversity and water conservation.
The Greek National Opera is now ensconced in a new building with an impressive red auditorium of 1400 seats, twice as large as its previous venue. This is supplemented by an alternative stage of 450 seats for experimental and contemporary musical theatre. With these two theatres and outstanding backstage facilities it can now host visiting international shows, so significantly expanding its repertoire.
The Center also gives Athens the new National Library of Greece, a world-class facility divided into a public area that is attractive to young people who lack study space in the city plus high quality archive spaces for various collections brought together from three separate locations. There are also up-to-date research and conservation labs for the most precious books and manuscripts.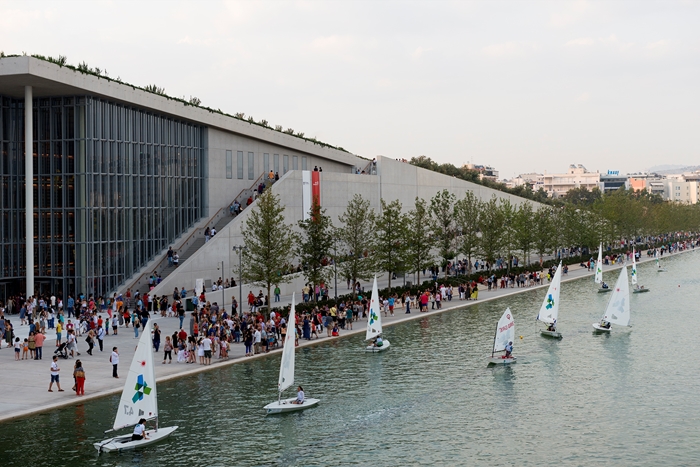 This is a project of notable technical achievements like the excellence of the in-situ sloping concrete soffit to the two buildings which forms the base of the park. Many other materials and components of the buildings are made in Greece and of exceptional quality - it is clear that an intentional and positive by-product of the scheme is to raise local construction skills. In this respect the floating roof at the summit is a highlight. The interior of the structure's steel trusses connect two incredibly slender precast ferro-concrete skins, the top layer being entirely clad in PV panels.
The project is very important for Greece and Athens. It is patently successful, having already been embraced by the general public - drawing large numbers of people from the city to a delightful park and two world-class venues.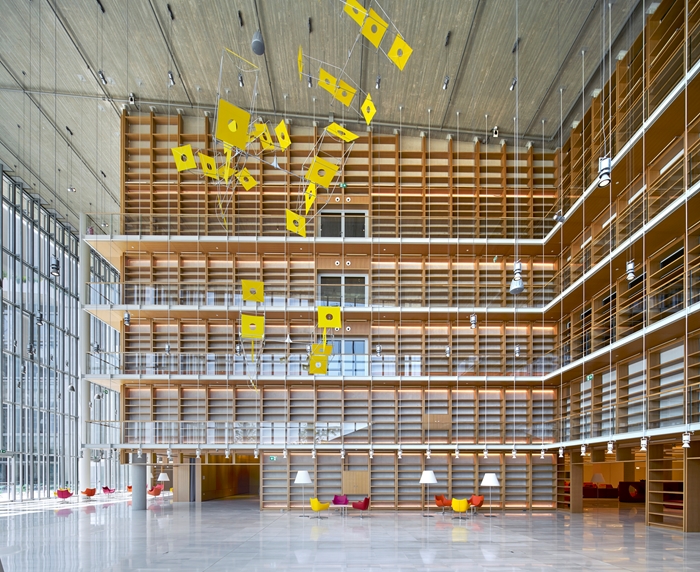 Date of completion June 2016
Location Athens, Greece
Cost Confidential
Site area (including landscape) 187,800 m²
Internal area 50,000 m²

Contractor Salini Impregilo-TERNA (joint venture)
Landscape Architects Deborah Nevins and Associates, Inc. in collaboration with H.Pangalou &Associates
Structural Engineers Expedition Engineering & Omete
Acoustic Engineers ARUP Acoustics
MEP Engineers ARUP in collaboration with LDK
Theatre Design Theatre Project Consultants
Library Design British Library
Library Design AMA Alexi Marmot Associates
Facade engineers Front
Project Manager, LEED Sustainability & Cost Consultants FAITHFUL+GOULD
Signage C&G Partners in collaboration with M. Harlé and J. Cottencin