Toho Gakuen School of Music
by NIKKEN SEKKEI
Client Toho Gakuen School of Music
Awards RIBA Award for International Excellence 2018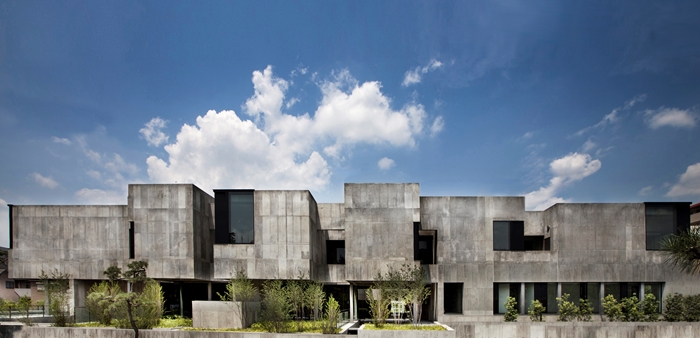 This school of music in the Tokyo suburbs replaced an earlier building on the site, which had a conventional arrangement of cellular practice rooms along a double loaded corridor with no natural light.
This is a virtuoso example of the architect fully understanding the needs and brief of the clients and users. Nikken Sekkei researched the exact scale and proportions of music practice rooms suitable for each instrument. The majority of these rooms are located on the first floor and are separated creating a kind 'village' of music rooms with the spaces between providing acoustic separation as well as vistas through the building to the outside area. This allows practice rooms to be partially glazed thus ending the cell-like isolation of the traditional layouts and enabling visual connections between musicians. Music from each room can be heard in the corridor, but in the rooms there is silence.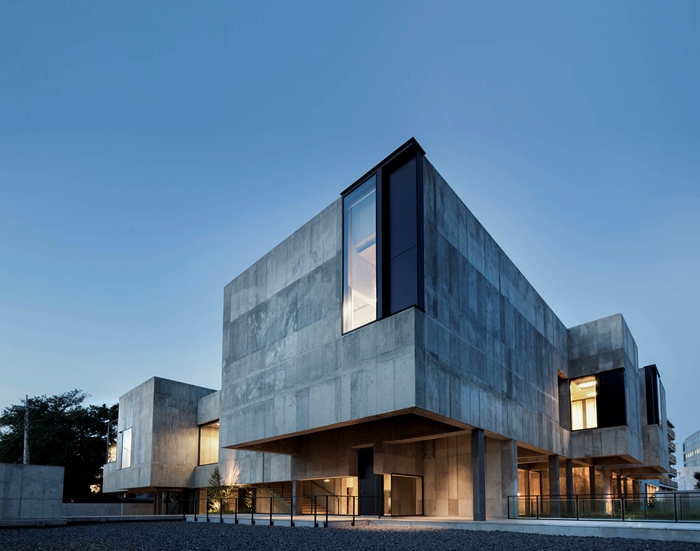 At ground floor there is a large campus space, with a calm almost monastic feel. Its placed to borrow views from the adjacent cemetery and enjoy the carefully manicured pine trees growing there.
In the basement are the larger group practice rooms, and noisier instruments, percussion for example, that use the ground as acoustic absorption. Whilst these are not glazed, courtyards are sunk to light the corridor.
Materially concrete seems a natural choice, acoustic absorption panels line the ceilings and the walls have an ingenious timber cladding system that traps sound within the practice rooms.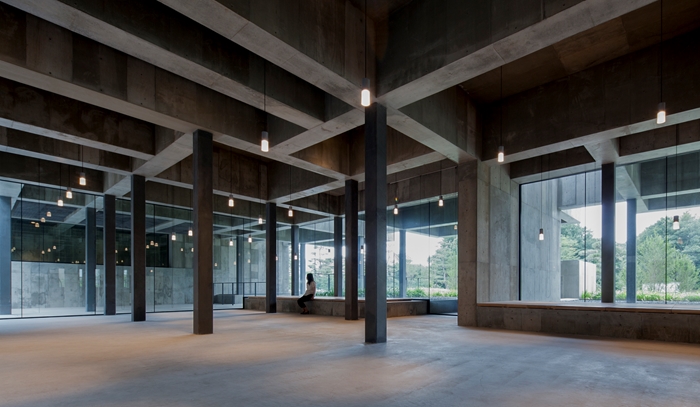 The school responds to the urban grain of surrounding houses, its broken up façade reduces its scale externally, internally the experience is like walking around a village. The deep plan is broken up using courtyards to naturally light and ventilate more areas. Windows are carefully placed to give glimpses out as the visitor moves about the school, which in itself is a magical experience, combining joyous sounds, light and views. There is an extraordinary richness to this scheme.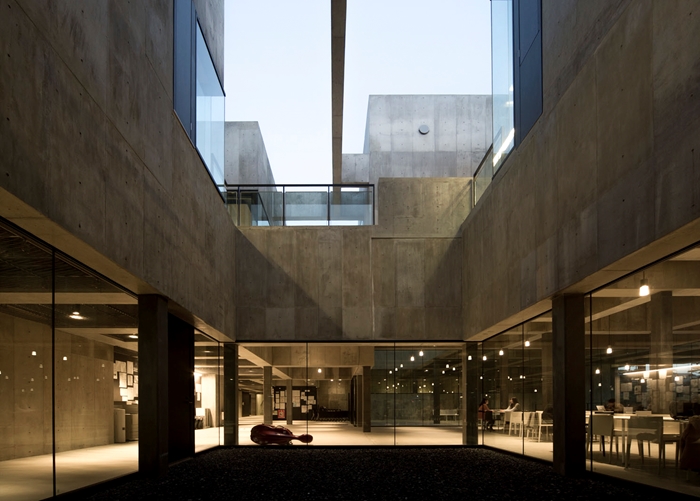 Date of completion July 2014
Location Tokyo, Japan
Cost Confidential
Internal area 5,828 m²

Contractor Shimizu Corporation
Acoustic Engineers Nikken Sekkei
Structural Engineers Nikken Sekkei
M&E Engineers Nikken Sekkei