Xiao Jing Wan University
by Foster + Partners
Client China Resources Land (for China Resources Group)
Awards RIBA Award for International Excellence 2018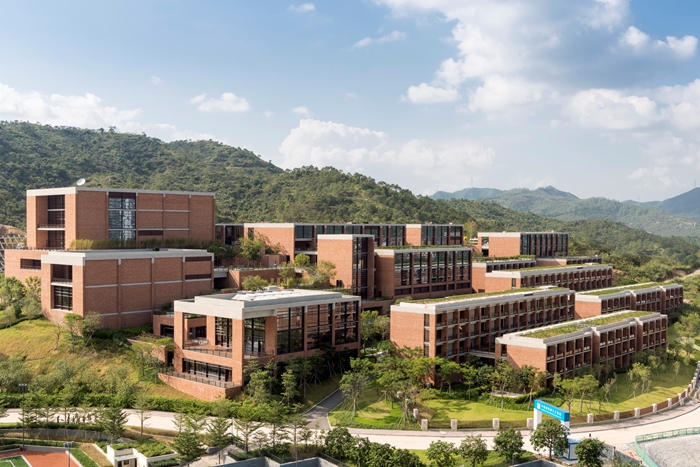 Xiao Jing Wan is a coastal university-style campus by Foster and Partners for China Resources Group, a state-owned Chinese company. Its purpose is to provide management training for its 450,000 employees in inspiring and dignified surroundings.
The institute accommodates 500 students, with residential facilities of up 300 students and 35 staff. The campus sits on a beautifully landscaped site. Teaching and administration buildings are at the higher level, with residential buildings below, all ranged in a North/South orientation, and three to five in height. Apart from a below-ground car park, there is no vehicular access to the rest of the site. The pedestrian journey from the formal axis of the entrance boulevard through to the lower buildings is both formal and circuitous.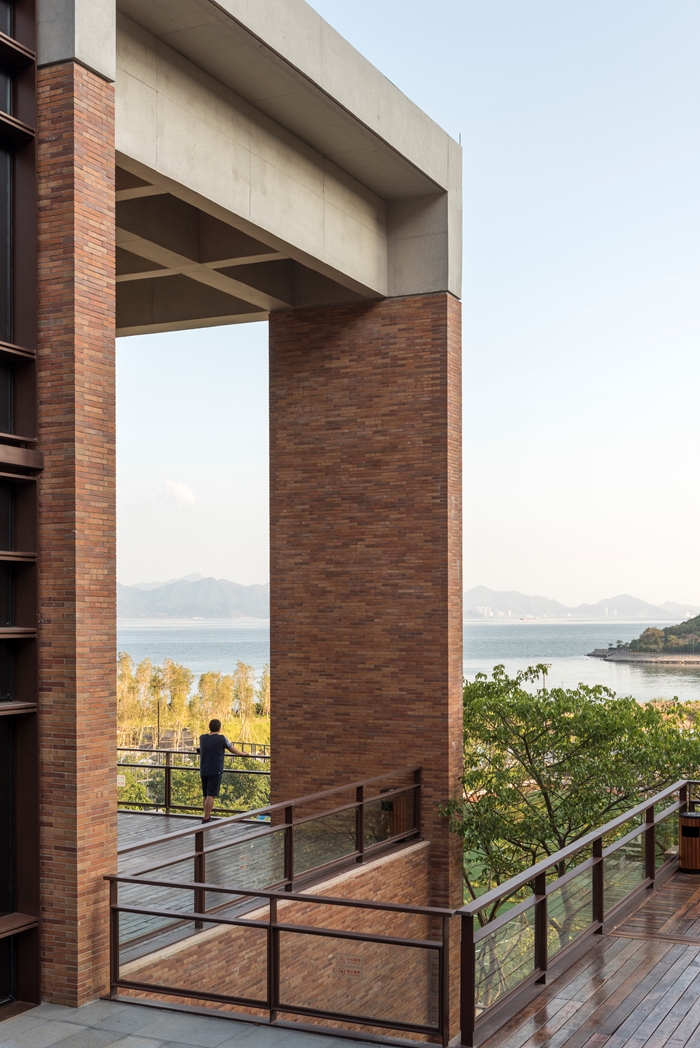 It is a pleasure to experience the interconnection of external spaces, whose hard and soft landscape relate carefully to the buildings they serve, and which act like a connecting series of external rooms. Charm and variety here is counterbalanced by the consistency and stateliness of the buildings. The campus was achieved as one single building project, and the design team, perhaps unusually, was retained throughout the project.
Two main materials are used: beautifully constructed fair-faced concrete and purpose-made bricks reflecting the local red earth on the surrounding hills. The project makes its own context: everything around it is even newer than it is – high rise, densely packed blocks, familiar in China. The new campus looks strikingly low rise and has a collegiate feel, with most circulation on external colonnades and walk-ways. Natural daylight is everywhere, single sided in bedrooms and classrooms, double sided in the larger spaces. All this, combined with the generous size of all spaces, makes the place feel unstuffy and un-institutional. It feels, and is, sustainable.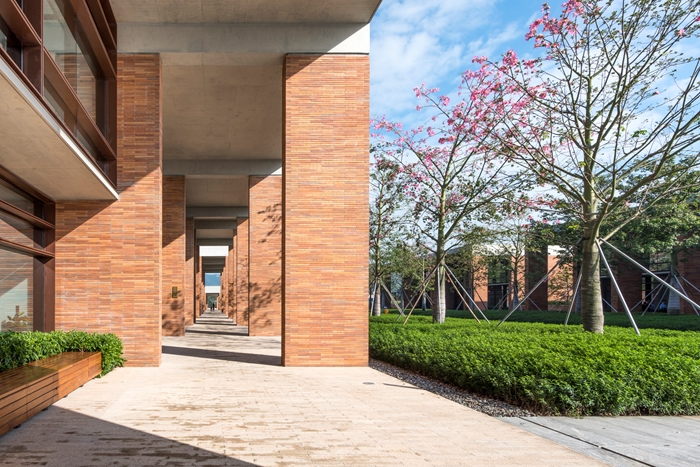 Date of completion September 2016
Location Shenzhen, China
Cost Confidential
Internal area 55,000 m²

Additional Architect practice GDI
Contractor China Resources Construction
Structural Engineers GDI
Mechanical Engineers GDI
Mechanical Engineers WSP
Electrical & Lighting Engineer GDI
Electrical & Lighting Engineer LPA
Landscape Consultant BCI
Landscape Consultant JOCO