RIBA North - Architecture Walking Tours of Liverpool
Liverpool is one of the UK's greatest cities. From Georgian terraces and the world-famous docks to grandiose commercial and civic monuments, the city is alive with architecture and buildings that chart over 300 years of history and development.
Whether you're a city resident or are just visiting Liverpool, our tours will teach you about the architecture and the history of Liverpool through its key buildings and public spaces. Join us to learn the story of Liverpool's past, present and future.
Walking tours are not currently operating. Please check back later for updates.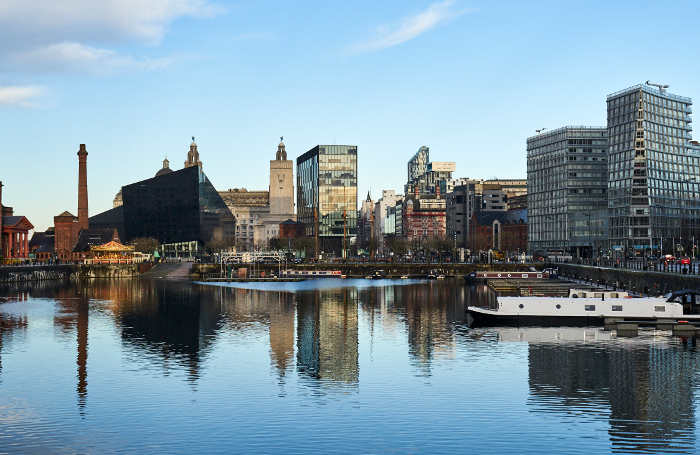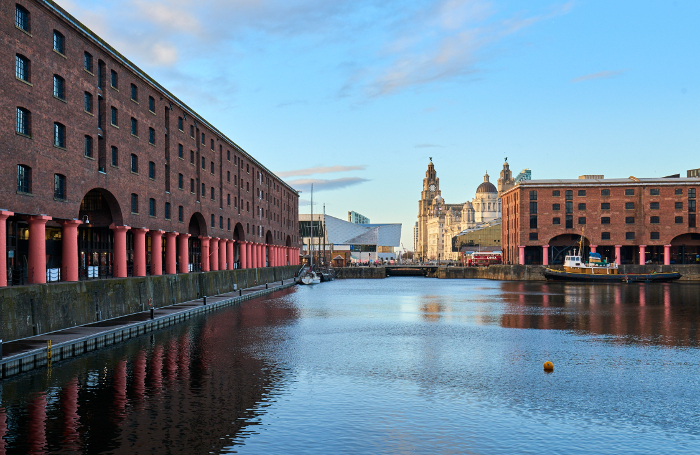 Gateway to The World
Liverpool established its international reputation as the pre-eminent gateway for shipping, trade and the movement of people leaving one continent to find new lives in another.
The city that was created to service this exchange is rich in its buildings, streets and public spaces. Many of these have changed since they were originally built, helping to create the vibrant and modern Liverpool that exists today.
Starting at the RIBA North Architecture Centre at Mann Island, this tour puts the spotlight on key buildings and spaces that form part of the contemporary city landscape, its characters, its commerce and its culture.
It explores The Pier Head, UNESCO World Heritage Site and home of Liverpool's famous 'Three Graces', before heading up towards the Commercial Quarter (also a UNESCO Heritage Site) and the Town Hall - taking in some architectural firsts such as Peter Ellis' Oriel Chambers and beautifully decorated buildings like Martin's Bank that showcase Liverpool's mercantile past. The tour ends at Liverpool ONE.
Meeting point: RIBA North Architecture Centre, Mann Island, L3 1BP
Tour ends: Liverpool ONE shopping centre, L1 8JQ
Tour time: 2 hours approx.
City of Culture, Learning & Faiths
Join the RIBA guides on a walking tour around Hope Street, one of the most important streets in the city, and discover more about the buildings and spaces that have influenced generations. It is also the home of RIBA's 2014 Stirling Prize winner, the Everyman Theatre.
We start at the beginning of Hope Street at Frederick Gibberd's Metropolitan Cathedral and finish at the other end of Hope Street at Sir Giles Gilbert Scott's Anglican Cathedral. There can't be many streets that boast two cathedrals. The tour tells the tale of a street that has inspired creativity and gives you a taste of the arts, education, music, politics and religion as well as places to relax and unwind in.
Meeting point: Piazza Café (at the base of the front steps of the Metropolitan Cathedral), Mount Pleasant, L3 5TQ
Tour ends: Liverpool Cathedral, St James' Mount, L1 7AZ
Tour time: 2 hours approx.
Sculpture, Culture & Civic Pride
The first view that greets visitors to the city from Lime Street Station is St George's Hall, one of the finest examples of Neoclassical architecture in the world. The Plateau in front of the hall, with its monuments and memorials, provides the city of Liverpool with an area for congregation in good times and in bad.
It is an important meeting place in the city for political demonstrations, Remembrance Day services and a place for the city to come together and support one another. This area is home to many of Liverpool's fine examples of classic architecture and sculpture, warranting its status as a UNESCO World Heritage site.
Meeting point: St. George's Hall Heritage Centre Café, George's Place L1 1JJ
End point: St. John's Gardens
Tour time: 2 hours approx.
The Ropewalks: Growth, Decline & Regeneration
This area once played a crucial role in the commerce and growth of the city as a world-class seaport. Evidence can be seen in its large collection of warehouses, factories and merchants' houses. Over time it became forgotten, until the late 1990s when the city council decided to initiate the redevelopment of the area by bringing derelict buildings back to life. New buildings have been introduced along with open spaces to encourage greater use of the area for creative industries and leisure activities.
Meeting point: RIBA North Architecture Centre, Mann Island, L3 1BP
End point: At the bottom of Bold Street
Tour time: 2 hours approx.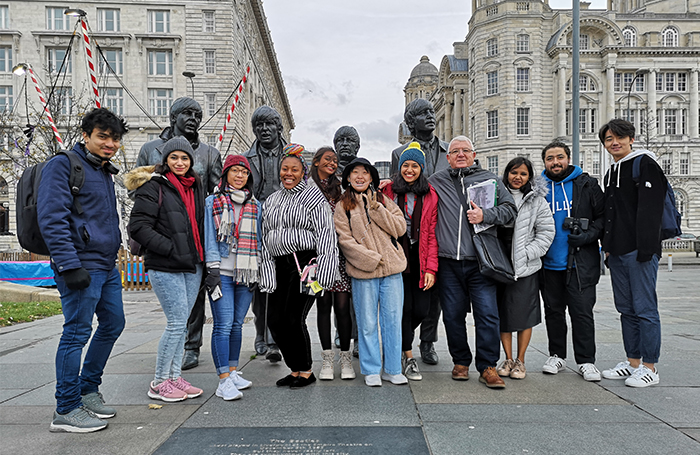 Group Tours
We can arrange private tours for groups of any size, from anywhere. Tours can be specially tailored to suit your needs or one of our regular tours can be delivered at a time to suit you. For more information email lct@riba.org.
Contact Us
Telephone : +44(0)151 703 0107
E-mail : lct@riba.org
RIBA North is currently closed to the public and walking tours are not currently operating. Please check back later for updates.