RIBA Learning National School's photography competition winners
This autumn, RIBA will be showcasing an exhibition entitled Long Life, Low Energy: Designing for a circular economy. The exhibition will explore, explain and celebrate sustainability, recycling, the reuse of materials, and the retrofitting of buildings.
The competition, now closed, asked students to explore their own school and find good examples of recycling, reusing, retro-fitting, and environmentally friendly design features or activities.
Students rose to the challenge and their submissions and interpretations of the brief were fantastic. Competition judges Pete Collard, Exhibition Curator, and Will Hurst, Managing Editor of the Architects' Journal, selected twelve winning photographs to feature in the exhibition that will be displayed in the following four categories:
New Build
A new school, which has been designed with the environment in mind.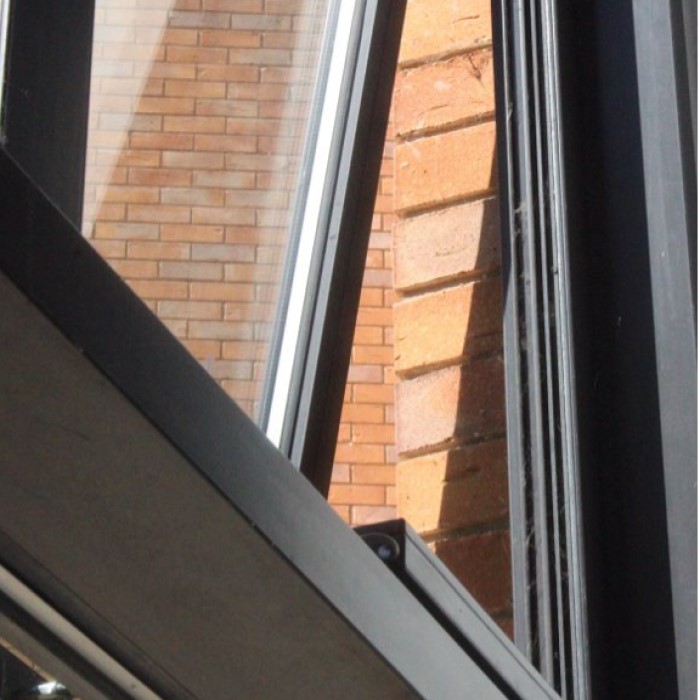 Self-opening windows by Joshua Galbraith, Thomas Clarkson Academy, Cambridgeshire
"The Thomas Clarkson Academy is a brand-new school, and it was built to be environmentally friendly. One of my favourite features is the school's self-opening windows. They automatically open when it gets too hot, which helps to keep the school cool and well ventilated whilst maintaining good air flow."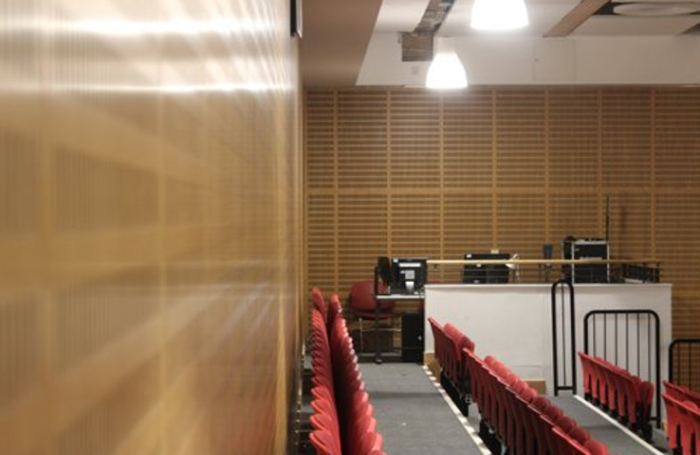 My Wooden School, by Filip Szkudlarek, Thomas Clarkson Academy, Cambridgeshire
"In this picture, cross-laminated timber can be visible in the walls of the school's brand-new lecture theatre. It's a sustainable and flexible material that can be used for many different things. Cross-laminated timber is sustainable because it can store locked-in carbon. It has been used widely across the school, therefore helping to reduce the carbon footprint of the building."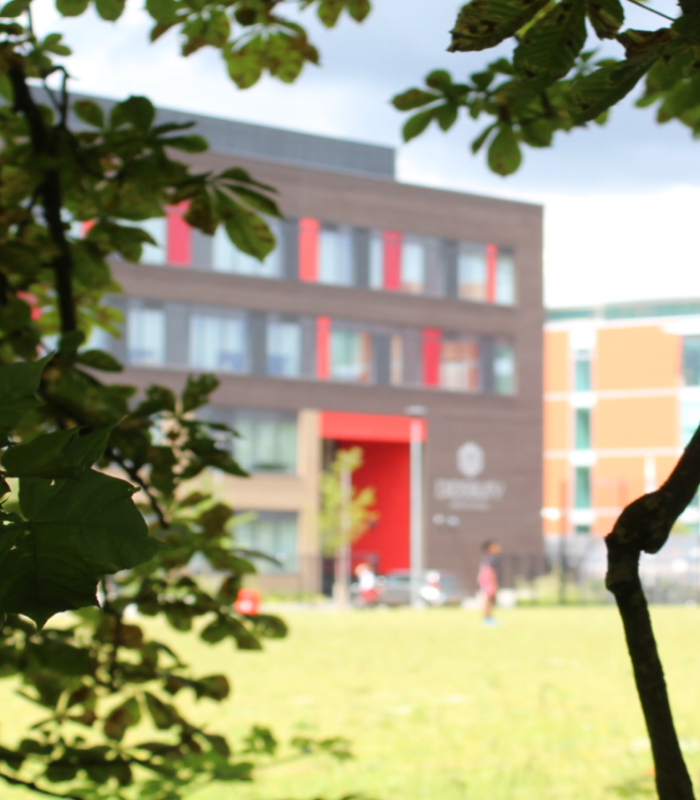 New School, Thomas Hardy, aged 15, Thomas Clarkson Academy, Cambridgeshire
"My first image is our school building, which is a new build and has been designed with the environment in mind."
Retrofit
A school that has installed or changed significant parts of their buildings, such as insulation, new windows, altering walls, doors, ceilings, or floors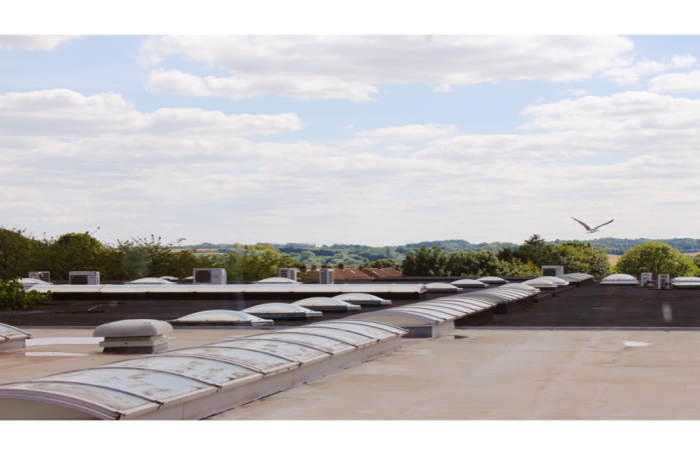 Perspective by Jennifer Boyd, aged 12, Ormiston Sudbury Academy, Suffolk
"I took this photo looking at the alterations which have happened to the roof at the school. They appear as a leading line, which then focuses on the bird flying into the sky."
Re-purpose
A school that has come up with a clever way of changing how a space is used, instead of demolishing it.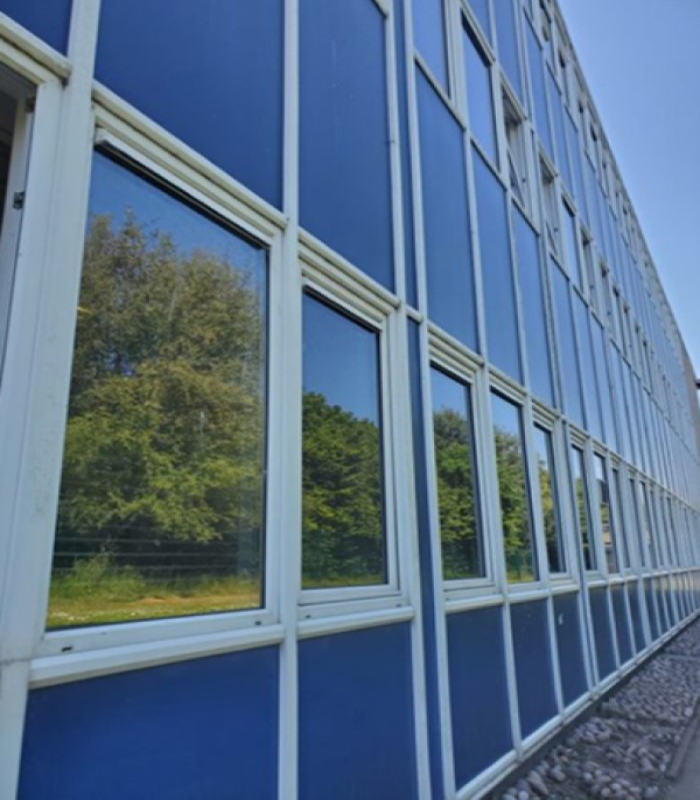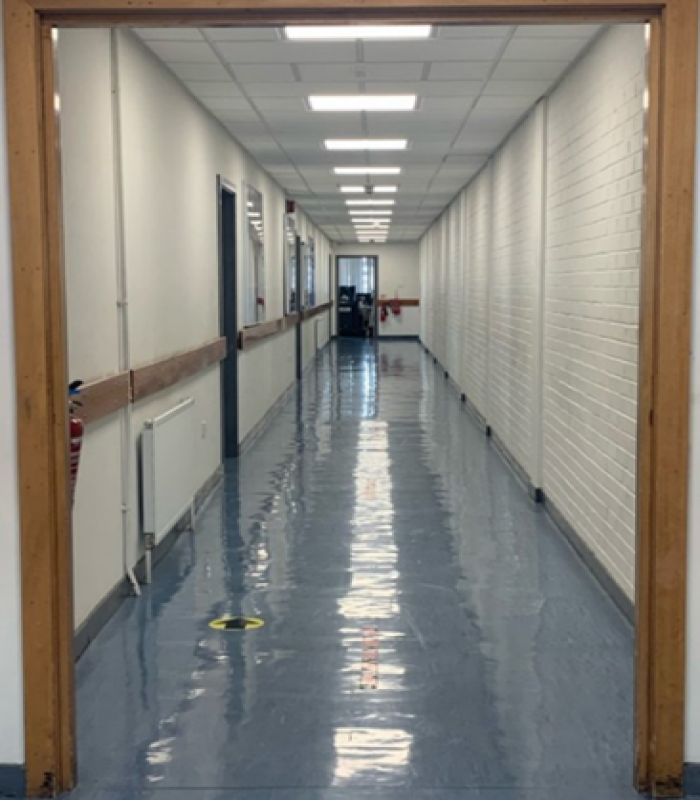 New Lights Taking the Spotlight, by Georgia Cormack, aged 14, Arbroath Academy, Arbroath
"My school Arbroath Academy was built in 1962 and has had many changes over the years. This photo was taken at the beginning of the Music Department corridor, where the school has recently installed new lighting. The lighting makes the corridor very bright and also saves energy, as they turn off when nobody is in the corridor. No light switches needed!!"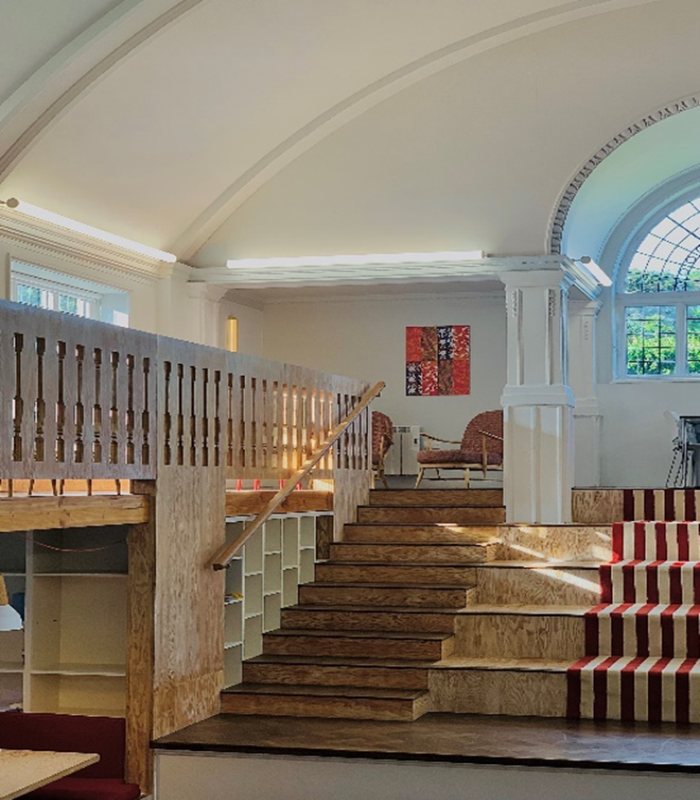 Restart, by Betty Zang, aged 18, Roedean School, Brighton
"This photograph displays a section of Keswick Hall, the Sixth Form Centre, at Roedean School. The main element in this picture is the timber structure, that was installed in the hall in 2017. It is made of laminated plywood, an environmentally friendly material. This was a successful transformation of the use of space, because it effectively utilises the room's height. For hundreds of years Keswick Hall was an empty hall, with a narrow balcony on the second floor. The installation of the timber structure extended the balcony, and additional storage and study areas were built beneath the balcony.
Additionally, the new staircases are not only a connection between two floors, but also serve as a relaxing area for social events to take place. I would describe the transformation as a sustainable, smart and sophisticated method to reuse the hall — it exemplifies how new structures can be blended in with the existing building, as well as how old buildings can be re-energised by new structures."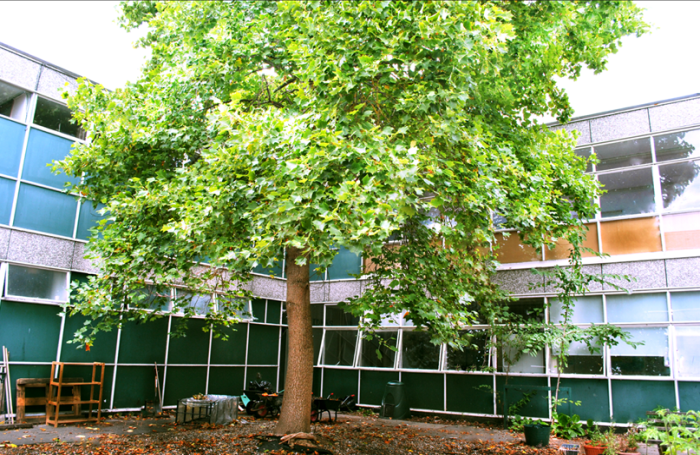 Building with Nature by Alice West aged 14, Ormiston Sudbury Academy, Suffolk
"Ormiston Sudbury Academy is repurposing its garden. It used to be an overgrown, unused site but now it is active for growth of wildlife and plants. Some of the teachers and students have been planting vegetables for the school to use in this area".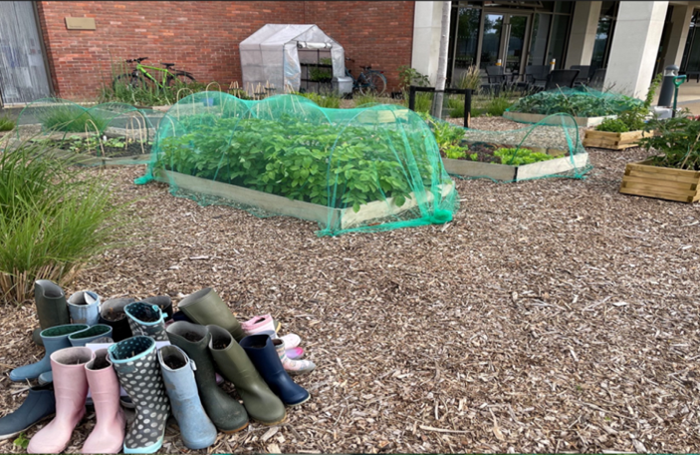 Food for Thought, by Lucy Harland, aged 17, King's High School, Warwick
"One way King's are trying to become more environmentally sustainable is the school redeveloping an underused recreation area and opening its own mini allotment, where we grow fruit and vegetables. The catering team uses the produce to cook the students' meals. This means that the school is reducing its carbon footprint, as we are importing less food from around the country. Similarly, it reduces the amount of money spent on food, as it is much cheaper to eat and use the food we produce".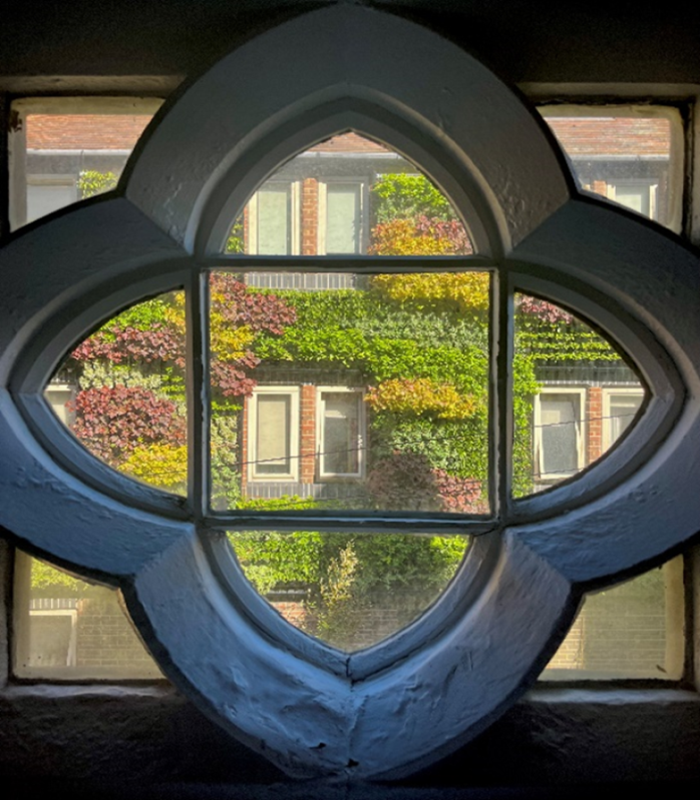 The Walls are Alive by Katherine Griffin aged 16, Brighton College, Brighton
"My photograph is of a living wall recently planted at my school. It consists of 2,300 different types of plants, that have attracted thousands of insects whilst making the building look more attractive. I think it is important that we include features like this in more schools, because green walls not only improve the air quality whilst offsetting carbon emissions and increasing biodiversity, but because they also make a positive impact on students' wellbeing and mental health".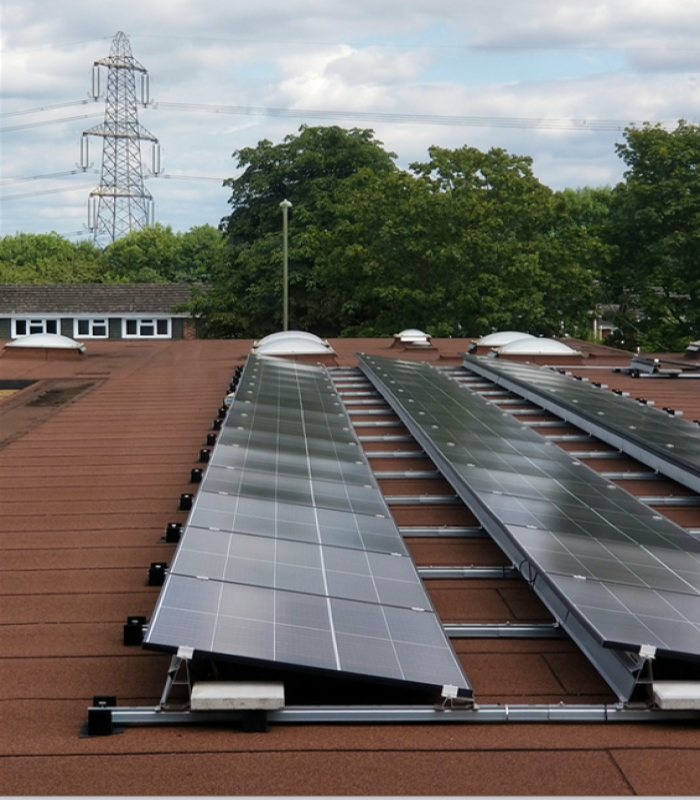 Sustainable Solution, by Joyce Chan aged 14, The Toynbee School, Hampshire
"I have titled this photograph 'Sustainable Solution' because I think solar energy is the best long-term sustainable energy solution. The solar panels are on the roof of our school and actually help to power the school. I included the electricity pylon in the background, to show old fashioned power sources next to new power sources".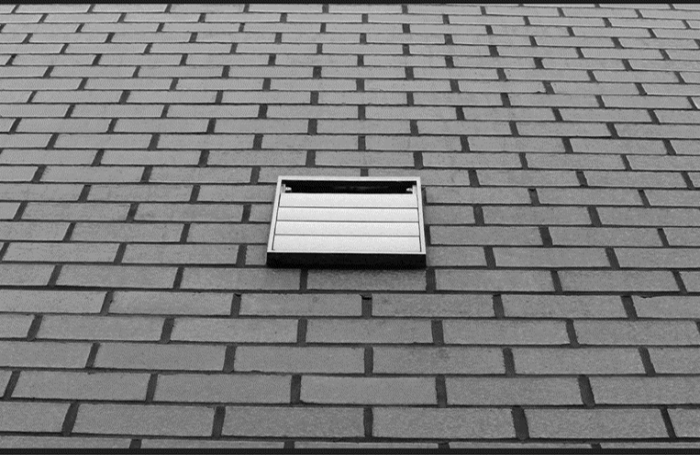 Hot Air Rising, Nell and Aymen, aged 15
"Our school has recently installed a new ventilation system, which brings fresh air from outside into the school, to help keep it cool and less reliant on using fans and air conditioning. The system also lets hot air escape and enables air to circulate more effectively and evenly around the school".
The exhibition will be free and open to the public from 8 November. It will be on display at 66 Portland place, which is open from Monday to Saturday from 10am to 5pm.
If you would like to visit the exhibition with your class or host a free outreach session linked to the exhibition, please email sophie.draper@riba.org.