School visits to 66 Portland Place
Our workshops explore architecture in our iconic London headquarters, 66 Portland Place. We use our world-class collections and exhibitions, as well our historic 1930s building, to bring the curriculum to life. Activities include modelmaking, sketching and digital drawing on iPads.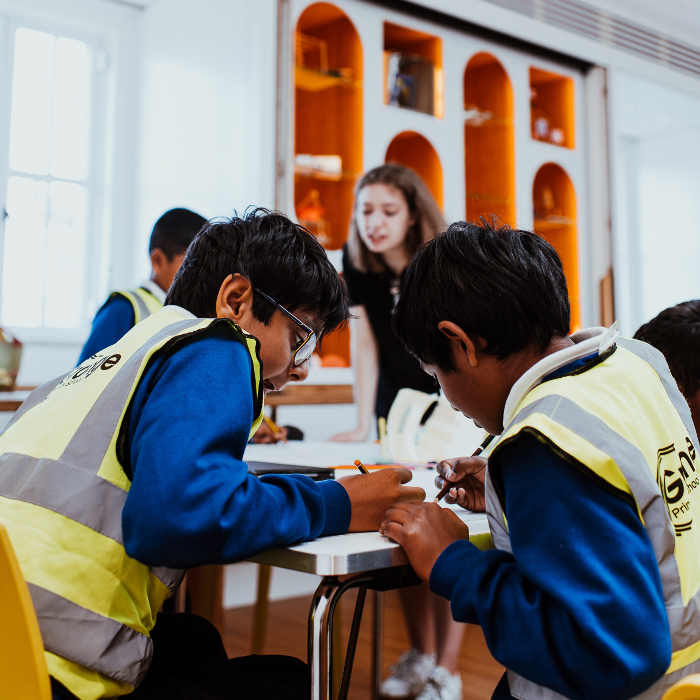 Workshops are led by the RIBA Learning team in our brand new Clore Learning Centre. Workshops are 3 hours long and include a 30 minute lunch break. Space for lunch is provided. We can accommodate up to 30 students per group.
Architecture workshops at 66 Portland Place are free for state schools. Independent schools will be charged a modest fee to help us cover our costs.
Latest update on visits to 66 Portland Place
We are delighted that, subject to government guidelines, from 2 July 2021 we will begin a phased reopening of 66 Portland Place and will be running a series of pilot Learning activities in July and August.
To request a school visit to 66 Portland Place, please email learning@riba.org.
To stay up to date with our schools programming, please sign up to the RIBA's National Schools Programme newsletter for teachers.