​RIBA AHR Scholarship
The RIBA AHR Scholarship has been made possible thanks to the generous support of AHR Architects. The aim of the scholarship is to address a perceived lack of inclusivity at Part 2 stage of the professional qualification in architecture by supporting talented students who have demonstrated commitment to their studies and to the profession, who might struggle to cover the costs associated with their course.
The scholarship particularly wishes to support students from low-income households.
In 2022, one scholarship of £6,000 will be available to support one student throughout their RIBA Part 2 course in the UK.
The recipient of the scholarship will be assigned a mentor, an architect based at one of AHR's UK offices, and will be encouraged to attend regular meetings with their mentor throughout the course of their Part 2. The recipient will also be offered the opportunity of a four week work placement at an AHR office, supervised by their assigned mentor. This will be a paid position and is designed to fit into the recipient's academic timetable.
Eligibility criteria
To be eligible to apply for this scholarship in the 2022 application cycle, applicants must be in the process of applying for a RIBA Part 2 course in the UK beginning in September 2022.
Applicants do not need to have a place confirmed at the time of applying but will need to list their first and second university choices in the application.
Proof of enrolment will be required before the scholarship is paid to successful applicants.
Applications are welcomed from those classified as 'Home Students' only. Under the UK university fee status definition, 'Home Students' are those living in the UK or Republic of Ireland, and EU nationals with settled status in the UK.
Applications will be accepted from full-time and part-time students.
Selection criteria
Applications will be assessed on the following:
the academic potential of the applicant
the applicant's personal circumstances and journey to architecture
the applicant's household income and financial situation
Shortlisted applicants will be invited to attend an interview.
How to apply
The 2022 application cycle has now closed.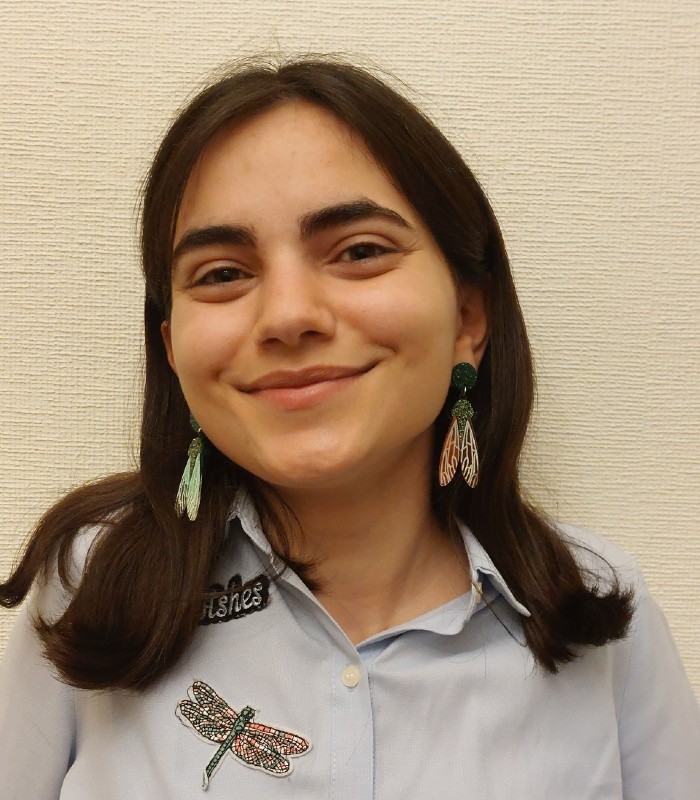 2022 recipient
We are pleased to announce the 2022 RIBA AHR Scholarship recipient as Reem Taha Hajj Ahmad. Reem will be starting her MArch at the Bartlett School of Architecture, UCL this September.
On receiving the Scholarship, Reem said:
"I am delighted and grateful to receive the RIBA AHR Scholarship. It further motivates me to achieve the humanitarian message I aspire to deliver through my Architectural work. I shall treasure the value of this enriching opportunity as it contributes to my role in society and my future self."
Applications were assessed by a panel comprising:
Jenny Russell (Chair); RIBA Director of Education
Chloe Anderson; Senior Architect, Holland Harvey Architects & recipient of the RIBA AHR Stephen Williams Scholarship in 2014
Roy Khatchadourian; Founder/Architect at Studio Arkay; Design Tutor at Loughborough University
Manisa Mistry; Associate, AHR
Gary Overton; Director, AHR
Nicky Watson (representative of RIBA President Simon Allford); Director, JDDK Architects; RIBA Vice President for Education (2018-2020)
Contact
If you have any questions about this Scholarship, please contact Gillian Harrison.