​RIBA Boyd Auger Scholarship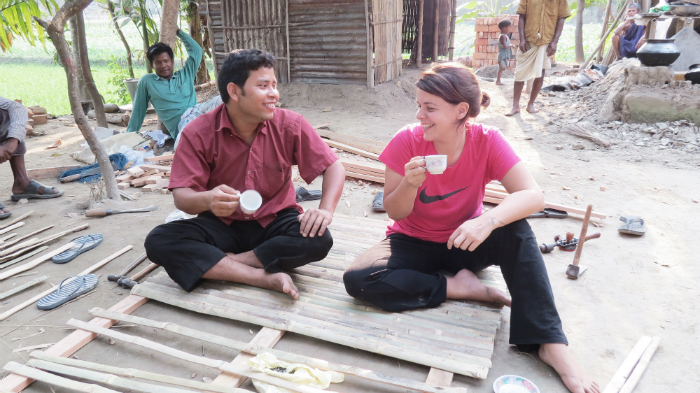 In 2007, Mrs Margot Auger donated a sum of money to the RIBA in memory of her late husband, the architect and civil engineer Boyd Auger, to create a funding scheme that would support and reward architecture students and graduates.
This became the RIBA Boyd Auger Scholarship; a £5,000 scholarship which aims to assist with closely defined research proposals by architecture students and graduates lasting between 6 and 12 months, which involve carefully planned and budgeted periods of international travel. The scholarship can also support graduates in a period of international work experience, but the emphasis should be on the opportunity to travel in the chosen location.
To be eligible, applicants must:

be enrolled in a RIBA Part 1, 2 or 3 course in the UK or overseas, or
have been granted a place of study in a RIBA Part 2 course by the beginning of the period covered by the scholarship, or
have graduated from a RIBA Part 1 or 2 course within the past 5 years
Applications for 2018 are now open.
To apply, please complete an application form. Full details of the application process can be found in the form.
The deadline to apply is Midday Friday 22 June 2018. Completed applications should be emailed to Gillian.Harrison@riba.org
For more information on this scholarship, please email Gillian.Harrison@riba.org
RIBA Boyd Auger Scholars:
2008: Stefanie Rhodes, Bo Tang, Shamoon Patwari (joint nomination)
2009: Isona Shibata, Roderick Bow, James Patterson Waterson (shared award)
2011: John Killock
2012: Jo Ashbridge
2013: Laura Minca
2014: Matthew Lucraft
2015: Matthew Eberhard, Lucy Paton, Benedetta Rogers, Anthony Staples (joint nomination)
2016: Laura Evans
2017: Imogen Softley-Pierce