​RIBA Boyd Auger Scholarship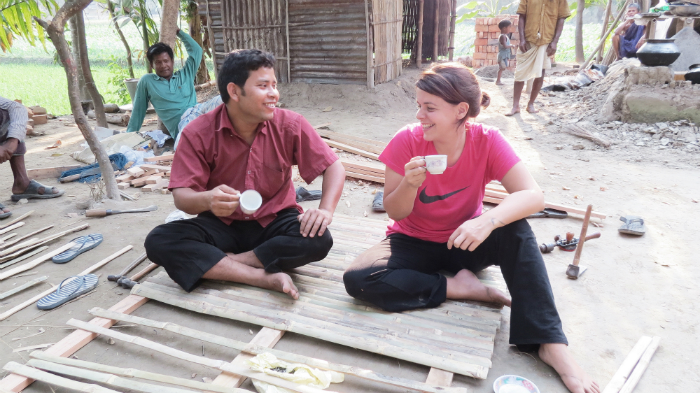 In 2007, Mrs Margot Auger donated a sum of money to the RIBA in memory of her late husband, the architect and civil engineer Boyd Auger, to create a funding scheme that would support and reward architecture students and graduates.
This became the RIBA Boyd Auger Scholarship; a £5,000 scholarship which aims to assist with closely defined research proposals by architecture students and graduates lasting between 6 and 12 months, which involve carefully planned and budgeted periods of international travel. The scholarship can also support graduates in a period of international work experience, but the emphasis should be on the opportunity to travel in the chosen location.
To be eligible, applicants must:

be enrolled in a RIBA Part 1, 2 or 3 course in the UK or overseas, or
have been granted a place of study in a RIBA Part 2 course by the beginning of the period covered by the scholarship, or
have graduated from a RIBA Part 1 or 2 course within the past 5 years
Applications will open again in April 2019.
For more information on this scholarship, please email Gillian.Harrison@riba.org
The 2018 recipients of the RIBA Boyd Auger Scholarship who will each receive £2,500 are:
Luka Pajovic:IN PURSUIT OF VENEZIANITÀ: Uses and interpretations of the urban iconography of Venice in the maritime town of Perast, Montenegro (1420-1797)
Marie Braithwaite: Fluid Urbanism
RIBA Boyd Auger Scholars:
2008: Stefanie Rhodes, Bo Tang, Shamoon Patwari (joint nomination)
2009: Isona Shibata, Roderick Bow, James Patterson Waterson (shared award)
2011: John Killock
2012: Jo Ashbridge
2013: Laura Minca
2014: Matthew Lucraft
2015: Matthew Eberhard, Lucy Paton, Benedetta Rogers, Anthony Staples (joint nomination)
2016: Laura Evans
2017: Imogen Softley-Pierce