​RIBA Gordon Ricketts Fund
The RIBA Gordon Ricketts Fund was launched in 1968, in memory of Gordon Ricketts, Secretary of the RIBA from 1959 until his death in 1968. It is offered biennially to provide grants for RIBA staff to pursue research in a personal field of interest related to architecture.
Past and present members of staff at the RIBA can apply for up to £2,000 to complete their chosen research project.
Important details about this fund:
This research does not need to be connected to an applicant's work at the RIBA.
Applicants are not required to have any research experience in the field of architecture.
Research proposals should have clear goals and the personal benefits of undertaking the research should be outlined in the application.
The funding may be used to cover expenses incurred in pursuit of the project, or it may be used to provide temporary cover for a member of staff on unpaid leave from the institute (please discuss this with your line manager and HR in advance).
If you are a current employee, your application needs to be endorsed by your line manager. Your line manager will need to complete the approval form available below and submit this separately.
How to apply
We are now open for the 2022 application cycle.
To apply, please complete an application form and email to Gillian Harrison.
Full details and guidance notes are provided at the beginning of the application form.
If you are a current RIBA employee, please ask your Line Manager to complete the Line Manager Approval Form and email this separately to Gillian Harrison.
The deadline to apply is 5pm on Tuesday 28 February 2023.
If you have any questions about the application process or would like to discuss a project proposal, please get in touch with Gillian Harrison.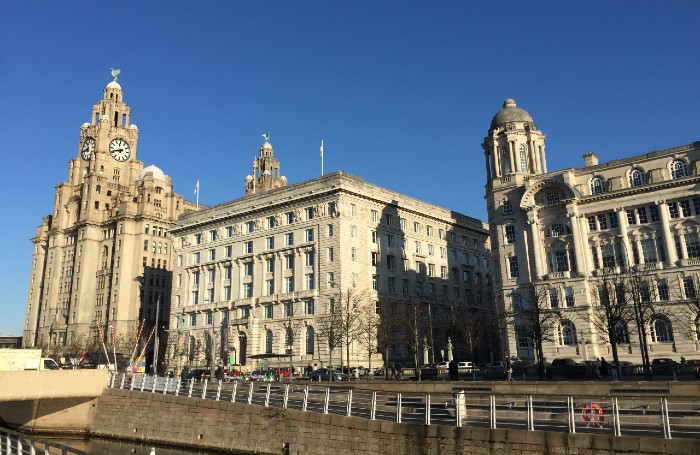 2021 recipients
In the 2021 application cycle, we were able to award a total of £5,560 and support more projects with larger grants, thanks to additional funds approved by former RIBA Chief Executive, Alan Vallance.
Matthew Dowell
Dreamland: The development of the British Seaside in the 20th century
"I am going to research the growth and development of the seaside through the 20th century, using social history (like the Holidays Pay Act) to help indicate changing attitudes that resulted in new architecture for coastal communities. This will take the form of a written report with a general overview that focuses specific sites and buildings to illustrate this narrative, alongside there will be a creative response of my own photographs to compare with remains in the current landscape.
With the current national restrictions, I will research in three stages. The first will be to research the wider narrative of the seaside in the 20th Century in Britain, political factors and changing social attitudes that would have facilitated that growth through published material.
The second stage will use local history centres and the RIBA collections to start narrowing my research and select potential sites/buildings that illustrate this growth and decline. The third stage will compromise of site visits to these seaside communities to compare the contemporary landscape with the historic imagery I have collected in order to see what remains but also what has been replaced by any redevelopment (both private and through government schemes like the coastal communities' fund). These sites grew out of a genuine need from their communities and while cheap international travel has somewhat negated their original need it hasn't stopped their popular use and the recent resurgence speaks to that."
Kate Hunter
An exploration of spatial design in virtual environments within online immersive events
"My research project aims to investigate what effects virtual space has on immersive event audiences and seeks to understand the critical factors to consider in designing virtual spaces for audience engagement. Having taken part in immersive experiences such as Plymouth Point by Swamp Motel, Secret Cinema's Stranger Things Lockdown Party, Double by Darkfield Radio, Last Seen Online by Unread and Erica by Flavourworks, I have increasingly become interested in game and gaming conventions, particularly ARG's (alternate reality games) that can be applied in event contexts.
We can see virtual and gamified models of audience engagement emerging in climate emergency campaigns such as the WWF carbon footprint calculator and app. I will undertake a series of structured conversations with specific organisations to investigate spatial and immersive approaches and principles that I could apply within the design of my event."
Liam Peacock (Facilities Coordinator, RIBA North)
Architecture of Maintenance and Mobility
"My RIBA Gordon Ricketts Fund project will tie in my architectural, design and artistic interests with pressing environmental and social concerns, with an aim to produce a publication and exhibition from the resulting research.
The 21st Century has seen the frequency of largescale weather; geological and other climate change related events increase. Coupled with mass displacement of people due to conflict and economic circumstance, there is now more than ever a need for architectural solutions for the relocation of populations via managed retreat and the housing of displaced communities.
Drawing on examples in humanitarian and high-tech architecture as well as existing forms of mobile architecture, I want to explore how more flexible and maintainable buildings can respond to the ever-changing physical and social landscapes that they inhabit.
Another large component of the research will investigate how heritage is often contested in times of radical transformation. What role can traditional materials, design principals and methods of construction play alongside new technology in the successful and sympathetic relocation of communities?"
Chloe Spiby Loh
An investigation of mural schemes painted for the interiors of British civic buildings during time of empire that project narratives around good or just governance
"To explore how artworks were used to build support for acts of empire through analysing the techniques of narrative, iconography and symbolism used. I aim to find connections between the classical ideals of the common good and/or the good city with painterly representations of British Empire in civic mural schemes.
The proposal builds on prior research about the way mural sequences were used in Siena's Palazzo Pubblico to convey specific messages relating to governance and the legitimacy and success of their rule. The research looked specifically at the sequence and location of the artworks in relation to rooms and their functions, and thus was a spatial investigation of narrative surfaces in interior settings. This project seeks to explore if the same ideals can be found amongst the symbolism and allegory used in paintings of British empire, and where they are outline a number of primary examples of this, ideally across the span of the empire in a range of different locations, which I can then visit and study in person.
It is hoped the research will help me to understand, read and interpret images of colonial power, giving me some of the tools I need to continue to navigate topics such as this in my on-going career in the cultural and museum sector."
Previous recipients
2018
Jonathan Baker; The old in the new: Comparing the symbolic use of spolia and reclaimed materials in Late Antique and contemporary architecture
Paul Overend; LGBTQ Spaces and Places: a look at the architectural history of the vernacular
Wilson Yau; A legacy in paper and stone: How the architecture, culture and urban planning of cities from Liverpool to Shanghai were shaped by the British Empire and its architects
Read more about Wilson's project here
2016
Thomas Mills; Portrait of an Industry: Scotch whisky distilleries and their communities
Michèle Woodger; Letter-Cutting in London: A database of hand-carved lettering in London
2014
Ruth Hynes; Industrial Heritage and Urban Place-Making: The impact of 20th century industrial architecture on shaping urban space
Katherine Pelton; 50 years later, the legacy of the New Towns Act (1946)
2012
Valeria Carullo; Rationalism on set: architecture, cinema and photography in 1930s Italy
Rebecca Robert-Hughes; A case study of Chandigarh, to examine the influence of Georges Bataille's theory of transgression on the work of Le Corbusier
Get in touch
If you would like to know more about any of the projects listed above, please get in touch.