​RIBA Norman Foster Travelling Scholarship
"As a student, I won a prize that allowed me to spend a summer travelling through Europe and to study first-hand buildings and cities that I knew only from the pages of books. It was a revelation – liberating and exhilarating in so many ways.
Today, it is the privilege of the Norman Foster Foundation to support the RIBA Norman Foster Travelling Scholarship, which I hope will have a lasting legacy – offering the chance for discovery and the inspiration for exciting new work – for generations to come." Lord Norman Foster
The RIBA Norman Foster Travelling Scholarship offers one scholarship of £7,000 to a student of architecture to support international research on a topic and at locations of their choice.
The topic of the research should, however, relate to the sustainable survival of cities and fall under one of the following themes:
learning from the past to inform the future
the future of society
density of settlements
use of resources
quality of urban life
transport
To be eligible to apply, students must be enrolled in, and have successfully completed at least the first year of a professional qualification in architecture from a school invited by RIBA.
Please note that nominations for this scholarship are made by the schools of architecture invited (and countersigned by the head of school) and not directly by individual students, as we only accept one application per school.
If you wish to apply, we recommend that you contact your head of school and express your interest in being nominated. Find out the full list of invited schools.
The application cycle for the 2023 scholarship is now closed. The call for applications for the 2024 scholarship will be published here next spring.
For more information about this scholarship, contact RIBA Student Funding.
2023 RIBA Norman Foster Travelling Scholarship recipient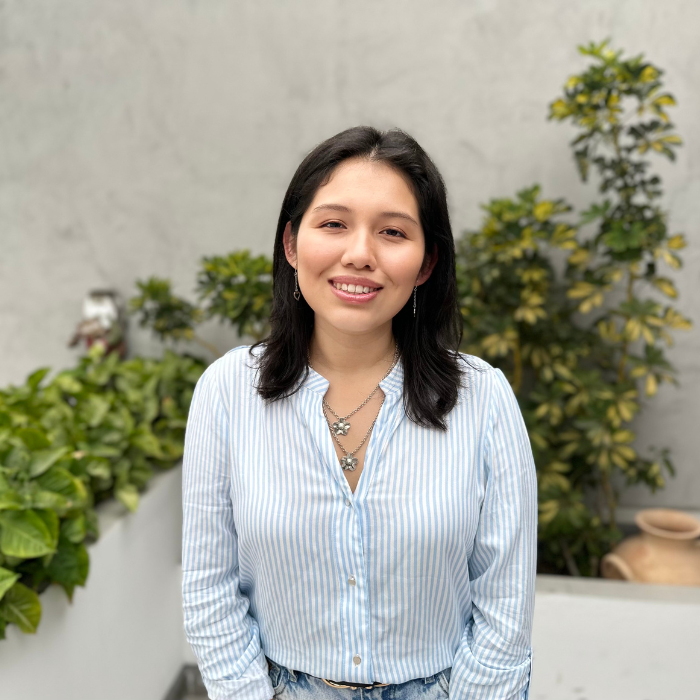 RIBA is pleased to announce Martha Pomasonco of the University of Lima (Peru) as the winner of the 2023 RIBA Norman Foster Travelling Scholarship for her project "Upgraded Barrios". 
Martha intends to use the £7,000 travel scholarship to gather valuable first-hand information on the impact of neighborhood improvement projects in Latin America. Through direct observation and in-depth interviews, Martha's work will evaluate and compare the impact of the different projects she visits. The research aims to provide lessons and strategies that can be applied to future interventions.   
Previous RIBA Norman Foster Scholars: