​RIBA Norman Foster Scholarship
'As a student I won a prize that allowed me to spend a summer travelling through Europe and to study first hand buildings and cities that I knew only from the pages of books. It was a revelation - liberating and exhilarating in so many ways. Today it is my privilege to fund the RIBA Norman Foster Travelling Scholarship, which I hope will have a lasting legacy – offering the chance for discovery and the inspiration for exciting new work – for generations to come.' The Rt Hon. The Lord Foster of Thames Bank
The RIBA Norman Foster Travelling Scholarship was founded in 2006 as a travel grant to be awarded annually to an architecture student who demonstrated the potential for outstanding achievement and original thinking on issues that relate to the survival and the future of cities and towns.
The 2017 scholarship has been awarded to Chloe Loader from the University of Lincoln for her proposal 'Emerging Cities: Sustainable Master-Planning in the Global South'. You can follow Chloe's travels here.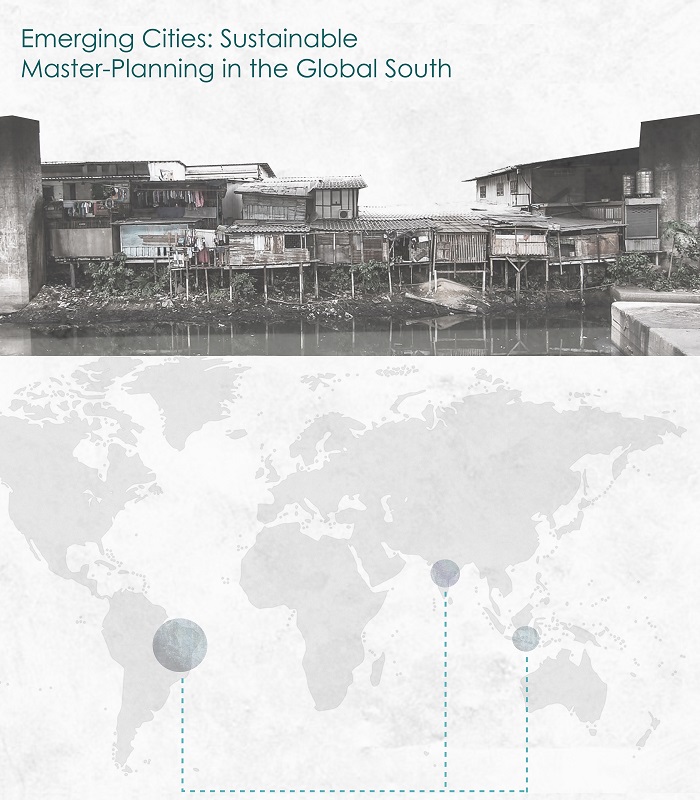 Applications for the next application cycle will start in January 2018, with travel expected to take place between July and October 2018.
Schools of architecture offering qualifications validated by the RIBA or the CAA will be invited to nominate one student each. To be eligible, nominees must have completed at least the first year of their architecture course. All entries will then be assessed by a panel of judges, including Lord Foster and RIBA President.
The selected scholar will receive £7,000 to travel anywhere in the world in order to pursue research on the subject of the future survival of our cities and communities. Topics of research should fall under one of the following themes
learning from the past to inform the future
the future of society
density of settlements
sustainability
use of resources
quality of urban life
transport
RIBA Norman Foster Scholars:
2007: Ben Masterton-Smith - Bartlett School of Architecture (UCL), UK
2008: Faizan Jawed - Rizvi College of Architecture, Mumbai, India
2009: Amanda Rivera - Universidad del Bio Bio, Chile
2010: Andrew Mackintosh - Robert Gordon University, UK
2011: Sahil Bipin Deshpande - Rizvi College of Architecture, Mumbai, India
2012: Thomas Aquilina - Edinburgh School of Architecture and Landscape Architecture, UK
2013: Sigita Burbulyte - Bath University, UK
2014: Joe Paxton - Bartlett School of Architecture (UCL), UK
2015: Charles Palmer - University of Sheffield, UK
2016: Abel Feleke - University of Western Australia, Australia
For more information on the RIBA Norman Foster Scholarship, please contact John-Paul Nunes.