​RIBA Norman Foster Scholarship
Update: COVID-19 (coronavirus)
The RIBA Norman Foster Travelling Scholarship is still accepting applications. However, please be advised that due to the COVID-19 (coronavirus) outbreak, the successful applicant will not begin their travel project until the relevant government agencies confirm that travel restrictions have been lifted and there are no remaining safety concerns. The RIBA and the Norman Foster Foundation take the safety of all applicants very seriously and due to the ongoing concerns and restrictions surrounding international travel, we will postpone the successful applicant's travel until we are satisfied it is safe.
The application process will continue to run to the timeline detailed in the information below, and the application deadline of 5pm Friday 24 April 2020 remains.
We will also ask for a health risk assessment to be carried out by the successful applicant before sanctioning any travel.
We would therefore like to advise all applicants to this scholarship to be flexible with their proposed travel projects and be aware that the intended travel period of July to October 2020 will likely be postponed. Applicants should continue to plan for a period of travel lasting up to four months.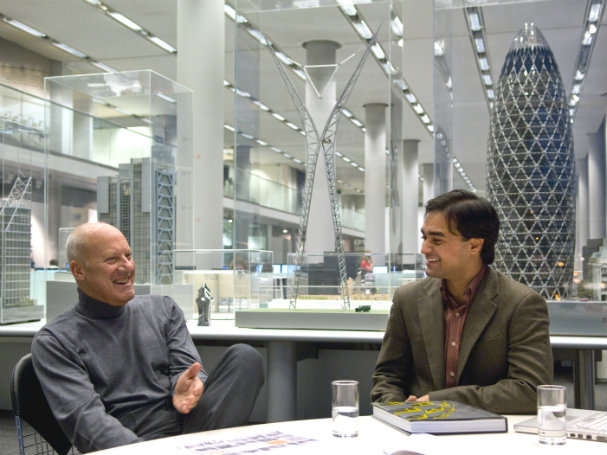 "As a student, I won a prize that allowed me to spend a summer travelling through Europe and to study first-hand buildings and cities that I knew only from the pages of books. It was a revelation – liberating and exhilarating in so many ways.
"Today, it is the privilege of the Norman Foster Foundation to support the RIBA Norman Foster Travelling Scholarship, which I hope will have a lasting legacy – offering the chance for discovery and the inspiration for exciting new work – for generations to come." Lord Foster
Scholarship and application details
The RIBA Norman Foster Travelling Scholarship offers £7,000 to a student of architecture who demonstrates the potential for outstanding achievement and original thinking on issues that relate to the sustainable survival of cities and towns.
To be eligible, students must be enrolled in, and have successfully completed the first year of, a professional qualification in architecture in one of the schools of architecture invited to participate. The full list of invited schools for 2020 is available to view.
Each school can nominate one student only and must choose its own method of selecting its nominated student.
To apply, nominated students must complete an application form and the requested supporting material. Full details of these specifications and the application process are available in the application form.
The deadline for applications is 5pm Friday 24 April 2020.
The judging process will take place in early June, and all applicants will be notified of the outcome by the end of June.
Completed applications, and any enquiries about this scholarship or the application process, should be emailed directly to Gillian Harrison.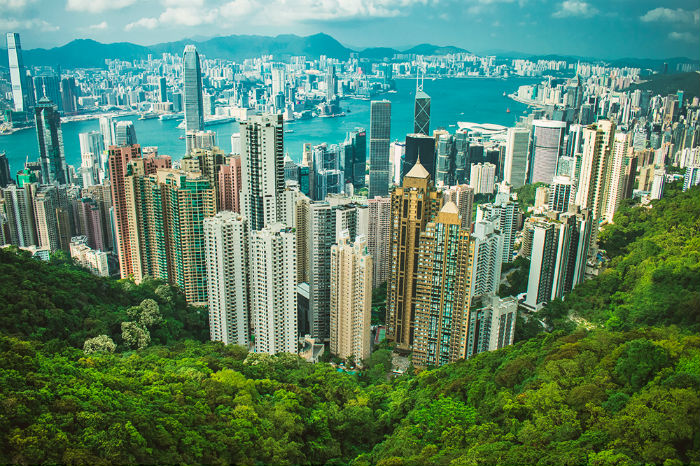 RIBA Norman Foster Scholars:

2007: Ben Masterton-Smith - Bartlett School of Architecture (UCL), UK
2008: Faizan Jawed - Rizvi College of Architecture, Mumbai, India
2009: Amanda Rivera - Universidad del Bio Bio, Chile
2010: Andrew Mackintosh - Robert Gordon University, UK
2011: Sahil Bipin Deshpande - Rizvi College of Architecture, Mumbai, India
2012: Thomas Aquilina - Edinburgh School of Architecture and Landscape Architecture, UK
2013: Sigita Burbulyte - Bath University, UK
2014: Joe Paxton - Bartlett School of Architecture (UCL), UK
2015: Charles Palmer - University of Sheffield, UK
2016: Abel Feleke - University of Western Australia, Australia
2017: Chloe Loader - University of Lincoln, UK
2018: Steven Hutt - University of Greenwich, UK
2019: Siti Nurafaf Ismail - University of Malaya, Malaysia