​RIBA Norman Foster Scholarship
"As a student, I won a prize that allowed me to spend a summer travelling through Europe and to study first-hand buildings and cities that I knew only from the pages of books. It was a revelation – liberating and exhilarating in so many ways.
Today, it is the privilege of the Norman Foster Foundation to support the RIBA Norman Foster Travelling Scholarship, which I hope will have a lasting legacy – offering the chance for discovery and the inspiration for exciting new work – for generations to come."
Lord Foster
The RIBA Norman Foster Travelling Scholarship offers £7,000 to a student of architecture who demonstrates the potential for outstanding achievement and original thinking on issues that relate to the sustainable survival of cities and towns.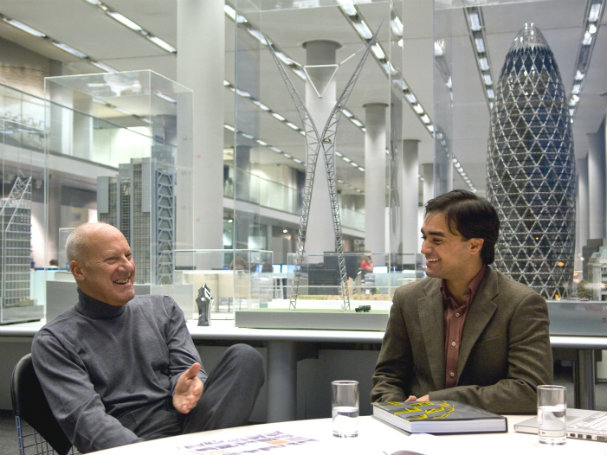 2020 RIBA Norman Foster Scholar
We are delighted to announce that the RIBA Norman Foster Travelling Scholarship 2020 has been awarded to Iulia Cistelecan from the London School of Architecture for her project 'Life Between Shelters: Refugee camps of today becoming cities of tomorrow.'
Iulia's project will examine the role that architecture can play in transforming today's refugee camps into sustainable communities. Iulia will travel to four refugee camps across Africa, Western Asia, the Middle East and South Asia: Bidibidi (Uganda), Zaatari (Jordan), Shatila (Lebanon) and Kutupalong (Bangladesh.) Her research will investigate the spaces between shelters, with a focus on the transition from temporary refugee camp to sustainable city. Iulia will also be exploring the importance of educational and social infrastructure in building community growth and resilience.
The 2020 scholarship jury was comprised of:
· Norman Foster, Lord Foster of Thames Bank (Founder and Executive Chairman, Foster + Partners; President, Norman Foster Foundation)
· Elena Ochoa, Lady Foster of Thames Bank (Publisher and curator; Vice-President, Norman Foster Foundation)
· Farshid Moussavi (Founder, Farshid Moussavi Architecture; Professor in Practice of Architecture at Harvard University Graduate School of Design; Trustee of the Norman Foster Foundation)
· Nicky Watson (Director JDDK Architects; RIBA Board Trustee; RIBA Council member for the North East, RIBA Vice-President for Education)
· Victoria Simpson (Associate Director dlg Architects, RIBA Education Development Group member)
Please note, due to the coronavirus (COVID-19) pandemic, Iulia will not begin her travel until all the relevant government agencies confirm that travel restrictions have been lifted and there are no remaining safety concerns.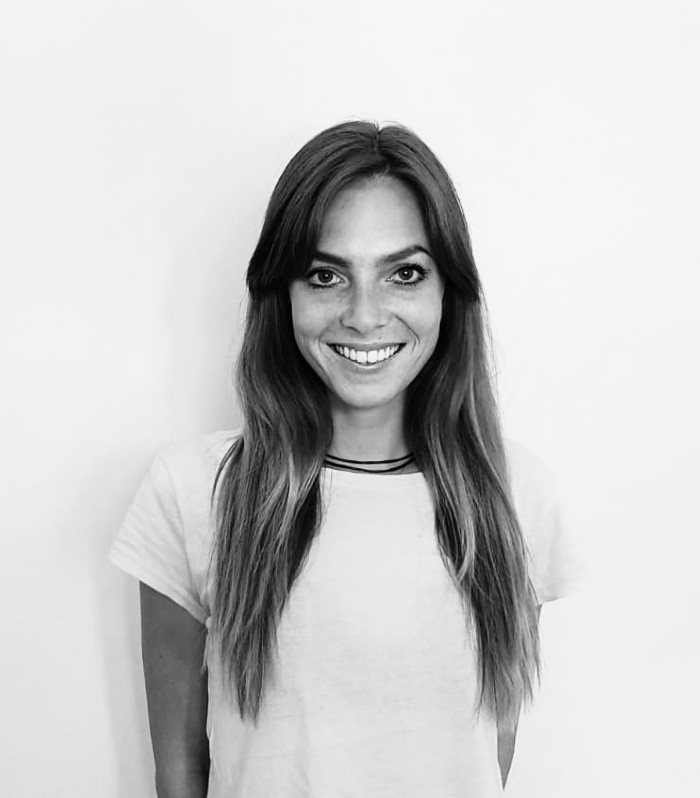 The next round of applications will open in February 2021. If you would like to know more about this scholarship, please email Gillian Harrison.
Previous RIBA Norman Foster Scholars:
· 2007: Ben Masterton-Smith - Bartlett School of Architecture (UCL), UK
· 2008: Faizan Jawed - Rizvi College of Architecture, Mumbai, India
· 2009: Amanda Rivera - Universidad del Bio Bio, Chile
· 2010: Andrew Mackintosh - Robert Gordon University, UK
· 2011: Sahil Bipin Deshpande - Rizvi College of Architecture, Mumbai, India
· 2012: Thomas Aquilina - Edinburgh School of Architecture and Landscape Architecture, UK
· 2013: Sigita Burbulyte - Bath University, UK
· 2014: Joe Paxton - Bartlett School of Architecture (UCL), UK
· 2015: Charles Palmer - University of Sheffield, UK
· 2016: Abel Feleke - University of Western Australia, Australia
· 2017: Chloe Loader - University of Lincoln, UK
· 2018: Steven Hutt - University of Greenwich, UK
· 2019: Siti Nurafaf Ismail - University of Malaya, Malaysia