​RIBA Research Fund
The RIBA Research Fund awards annual grants to individuals conducting independent architectural research at any stage of their careers in practice or academia. The aim is to support critical investigation into a wide range of subject matters relevant to the advancement of architecture, and connected arts and sciences, in the United Kingdom.
Payments of grants from the RIBA Research Fund are made directly to individuals (practitioners and academics) and not to commercial businesses or to higher education institutions. The Fund does not support course fees, expenses, and subsistence costs for those enrolled in PhD/MPhil or Masters programmes.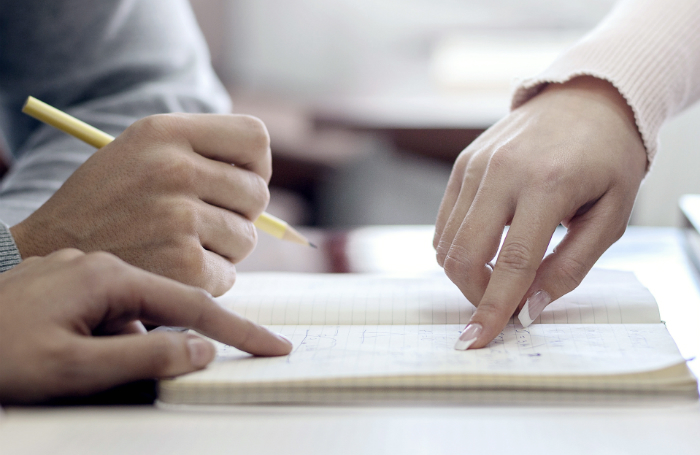 The RIBA are pleased to announce the recipients of the 2019 Research Fund are:
Sarah Ackland

, 'What are the values of feminist architectural practice? How can meaningful change for women in architecture occur?' - £10,000

Peter Russell, 'White Saviours or Cultural Collaborators?: the impact of design build studios in the Global South' - £4,835
Alice Brown, 'Estate Regeneration in the age of Climate and Ecological Emergency' - £9,982
Miranda MacLaren, Polina Pencheva, Heather Macey, 'Temporarily home : Step 1' - £5,000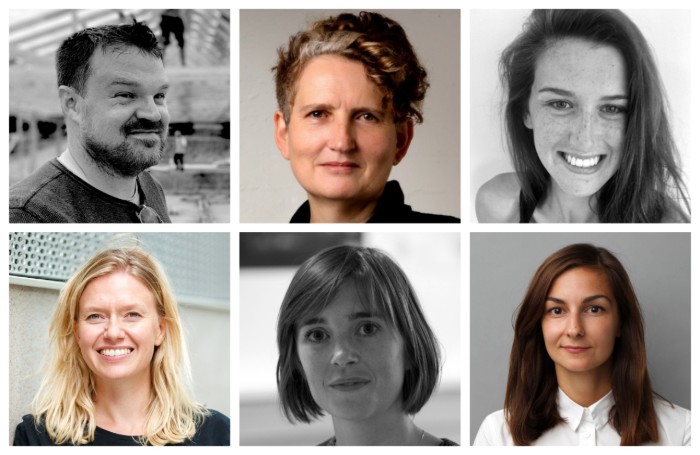 On announcement of the 2019 recipients, RIBA President Alan Jones said:
"Research is essential to the architects' profession.
To research encourages a methodical, systematic and rigorous way of working that is efficient and innovative, increases expertise and reduces risk. The collection, sharing and application of research, of knowledge and know-how, helps all architects have more positive impact for their clients and the wider world.
The RIBA is proud to support the endeavours of this year's Research Fund recipients and their work to tackle some of the key issues facing architects and society."
Bob Brown, Chair of the Research Grants Sub-Committee also added:
"The applications received, and the selected applicants in particular, demonstrated a laudable level of ambition and a willingness to engage with a range of concerns pertinent to the profession and wider society; such intentions bode well for the future of the profession."
The RIBA Research Fund applications were assessed by the RIBA Research Grants Sub-Committee which comprises: Professor Robert Brown, University of Plymouth (Chair); Laura Evans, Howland Evans Architects; Dr Saul Golden, Ulster University; David Hills, DSDHA; Dr Mhairi McVicar, Cardiff University; Meryl Townley, van Heyningen and Haward Architects; Jessie Turnbull, MICA Architects; Dr Stephen Walker, The University of Manchester.

Previous recipients and their research are outlined below. If you would like to view examples of previous written outputs of research please email Gillian.Harrison@riba.org
2018
David McClean and Peter Holgate: Mental Health in UK Architecture Education: An analysis of contemporary student well-being
Mike Althorpe and Abigail Batchelor: Revolutionary Low Rise : Informing London's good growth strategy
Sarah Featherstone and Petra Marko: Re-imagining the Village for the 21st Century
2017
Peter Barber: 100 Mile City
Dinah Bornat: A Vision for 2026: Hackney – the child-friendly city
Martina Murphy: Re-building lives? - the human impact of social clauses in construction projects
Nicole Porter: Mindful Architects: Increasing health and well-being in the student architectural community
2016
Bill Halsall and Robert MacDonald: Design for Dementia: The International architectural challenges and responses
Philip Graham: Appropriate Housing: A land partnering model to deliver good homes as places to stay and play
Roland Karthaus: Building rehabilitative spaces
Torsten Schmiedeknecht: The Representation of Modern Architecture through Illustrations in Post-War British Children's Literature
2015
Mhairi McVicar and Neil Turnbull: Practicing Engagement: The value of the architect in a Community Asset Transfer
Jorge Rodríguez Alvarez: A Case Study Handbook on Sustainable Housing Design. Feedback from London Residential Schemes
Urmi Sengupta: Language of Disaster: Exploring the altered architectural fabric of Durbar Square, Kathmandu
2014
Je Ahn: Independence & Privacy in Co-Housing
Christian Frost: From Medieval House to Palazzo: Dwelling, festival and ritual in late medieval Florence
Iain Jackson and Peter Richmond: The Architecture of Herbert Rowse: Monumental modernism of interwar Britain
Guan Lee and Eleanor Morgan: Clay Robotics: Sustainable practice in a digital world
2013
Rutter Carroll: Something Concrete and Modern: Post-war architecture in the North-East of England
Alan Lewis: The Mathematization of Daylighting: A history of British architects' use of the daylight factor
Anna Liu and Mike Tonkin: Shell Lace Structure
Asterios Agkathidis and Rosa Urbano Gutierrez: The Aesthetics of Energy Efficient Retrofit: Post-war social residential towers in Britain
2012
Alison Killing and Kate Crawford: (Re)Constructing the City: Integrating urban design into humanitarian response
Lesley McIntrye: Selwyn Goldsmith (1932-2011) and the Architectural Model of Disability: A retrospective of the man and the model
Stephen Walker: Understanding the Architecture of the Travelling Street Fair
Steve Wolstenholme: The Design of Health Buildings in a Time of Austerity
Walter Menteth: Pathways Towards Achieving Construction Procurement Reform and Intelligent Commissioning
Suzi Winstanley: ThinkSpace: Designing for changing reader needs in the contemporary University library
2011
Dr Mahnaz Shah: Le Corbusier's Potato Building Typology 1963 - 1965: An analysis
Oliver Domeisen: The Four Elements of Ornament: Foundations for a contemporary ornamental practice
Lea-Catherine Szacka: Display and Debate: An oral history of the 1976 Europa/America show at the Venice Biennale
Dr Yat Ming Loo: Architecture and Immigration in London: The lost history of Limehouse Chinatown (1900-1970)
Steve Parnell: AD and Post-Modern Architecture: A critical history
Annekatrin Hultzsch: 'Date your District', 1942 Modern 'Visual Re-education' and the Perception of Victorian Architecture in the Architectural Review
James Dunnett: The Life and Work of Ernö Goldfinger, RA, RIBA (1902-1987)
2010
Matthew French: Bio-Climatic Design of Informal Self-Built Dwellings: A study in Kibera, Nairobi
Nicholas Jewell: Bringing it Back Home: The urbanization of the British shopping mall as the West goes East
Stephen McCusker: The Documentation and Mapping of the Central Premises of the Co-Operative Movement in the North-West of England (18442012)
Karen McPhillips: Ecclesiastical Building Disuse and Identity: The case of Carlisle Memorial Methodist Church
Marisela Mendoza: Felix Candela's Legacy: An investigation of Felix Candela's work and its legacy to the socio-cultural heritage and public identity of the contemporary society in Mexico and the UK
2009
Matthew Barac: Slow Topography: Informal urban order in an age of global change
Joseph Bedford: Real Building or Media Object? Stirling and Gowan's Leicester Engineering Building
Emily Greeves: Neylan & Ungless
Tanis Hinchcliffe: An Architectural History of Gentrification in London, 1965-1975.