ABK National Gallery models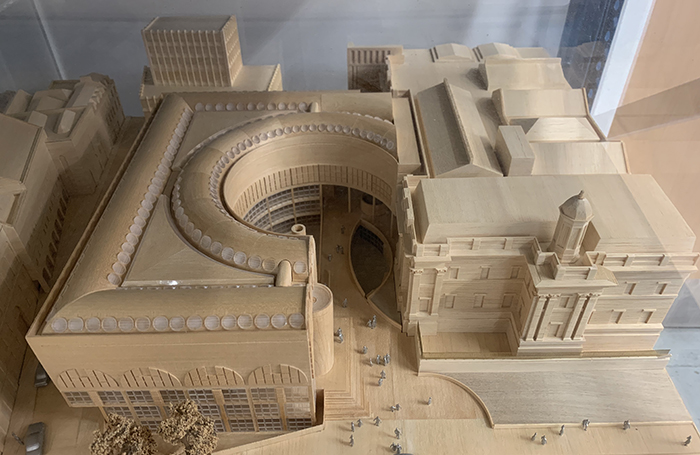 Among a wealth of RIBA Collections material on the infamous National Gallery Extension competition are these architectural models for Ahrends, Burton and Koralek's ill-fated scheme.
Following a design competition seeking proposals to extend the National Gallery on its Trafalgar Square site, ABK's high-tech, curving glass design was announced as the winner in 1982, from a shortlist of seven. But the extension you'll find at the north-west wing of the National Gallery today is instead a restrained, postmodern reinterpretation of William Wilkins' 1830s design next door, by Venturi Scott Brown.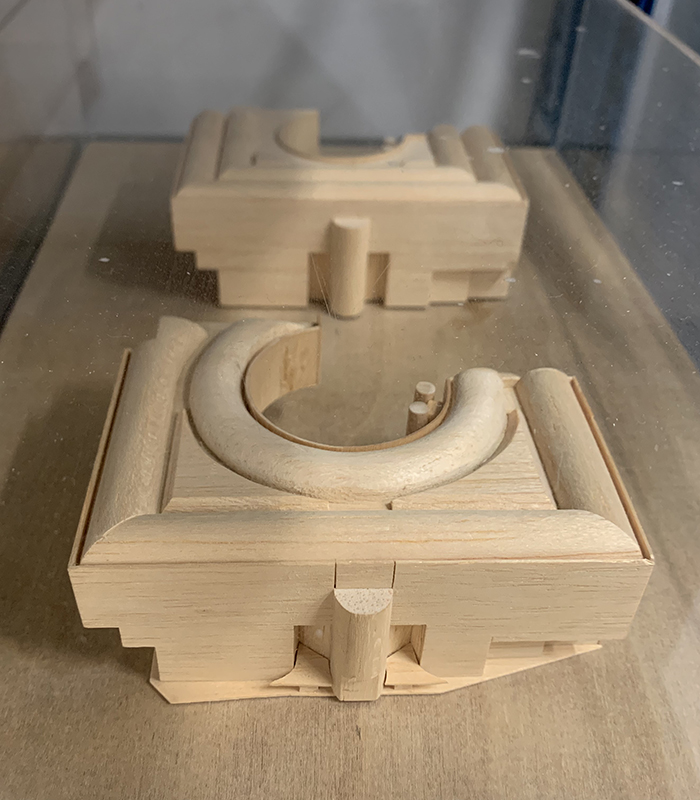 ABK's scheme became the nexus of a wider debate about 'modern' architecture, with the Prince of Wales famously using a speech at the RIBA to describe it as a "monstrous carbuncle on the face of a much-loved and elegant friend". Despite going through several iterations, the design was refused planning permission in 1984, and a fresh search undertaken in 1985 that saw Venturi Scott Brown scoop the commission.