Model for flat in the Brunswick Centre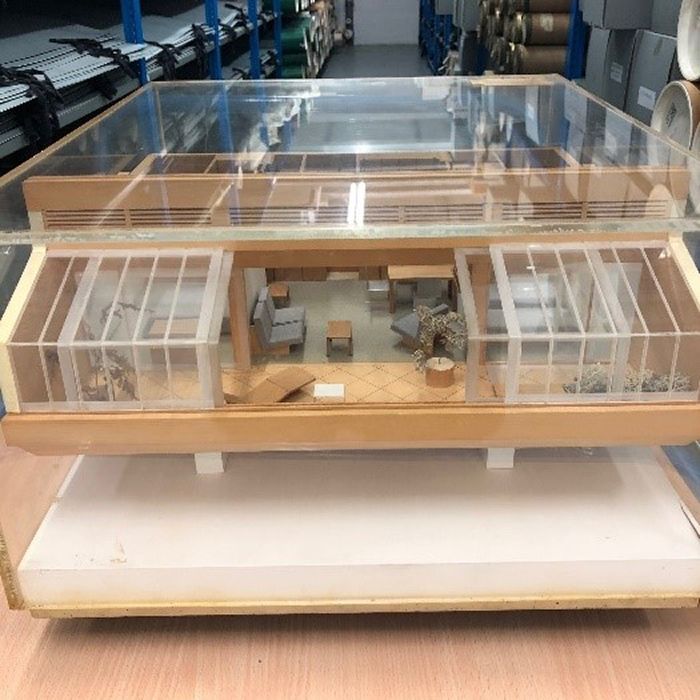 This article is by Fiona Orsini, Curator.
This model is part of the Patrick Hodgkinson archive, which is made up of drawings, manuscripts, photographs and architectural models.
It shows the design and suggested furniture layout for one of the apartments at the Brunswick Centre in Bloomsbury, London. Each apartment also has an angled, glazed balcony running across the back of the living space, providing plenty of natural light and connection to the outside world.
The Brunswick Centre is a mixed development of housing, leisure and retail units, completed in 1972. Based on earlier studies carried out by the London County Council's former chief architect Leslie Martin, the project was taken on by the young architect Patrick Hodgkinson who was working in the Martin office.
The original brief was to design accommodation with the same density as two tower blocks but without exceeding the 80ft height limit. Hodgkinson's solution was to create housing in two rows, harking back to the Georgian terraced houses that originally stood on the site, but with a shopping street running down in the centre.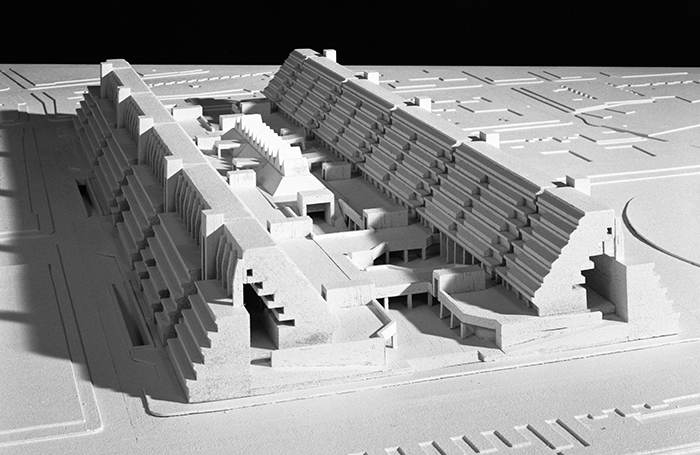 The photograph above shows a model of the original proposal, with the complex extending as far as Tavistock Place to the north and the covered shopping centre.
The elevated, stepped design ensured that each apartment would receive at least two hours of direct sunlight every day. Hodgkinson's envisioned the Brunswick as a "modern, London village" with family homes, shops, a cinema and even a health centre. But it wasn't to be.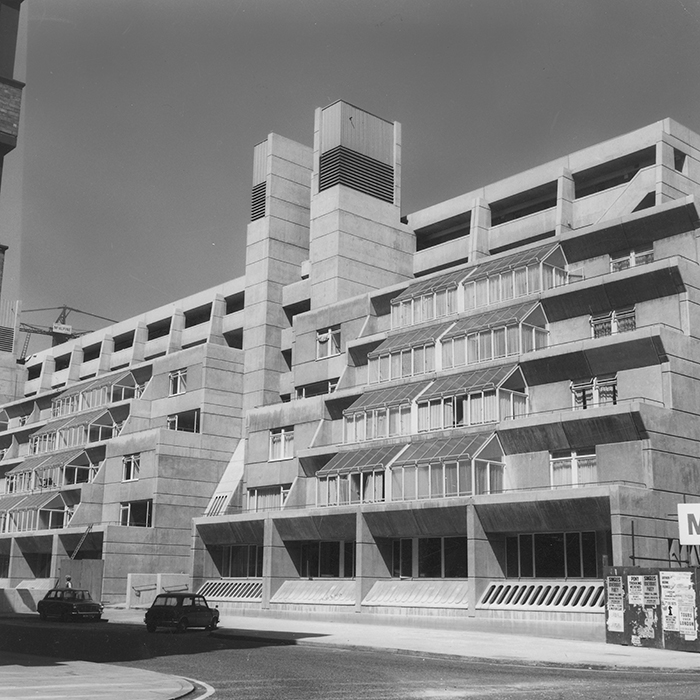 With a change of government in 1964, new laws were passed requiring compensation for evicted tenants, including those who were forced to leave to make way for the Brunswick development, making the planned scheme unrealistic. Instead, the newly formed Borough of Camden would take over the housing and agreed to rehouse the evicted tenants so the developers were able to proceed with the scheme.
However, the original ambition to provide multiple housing types ranging from penthouses to hostels for local medical students was rejected by Camden who only wanted bedsits plus one and two-bed apartments. Further concessions, with the insistence of cheap, quick construction by the developers, led to the final executed scheme being heavily compromised.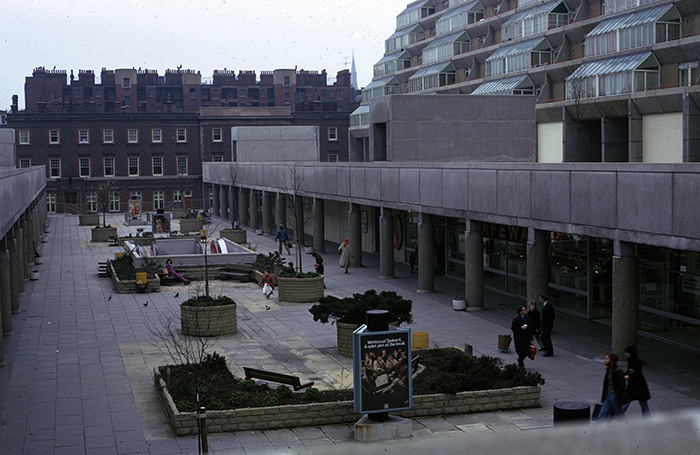 Despite being unpopular with some who dislike its radical modernist architecture, the Brunswick Centre was awarded Grade II status in 2000 and six years later was finally restored and given the coat of paint that Hodgkinson had always intended.