Charles Robert Cockerell was a major early Victorian English architect and archaeologist. He began his architectural training at age 16 and went on to work as an assistant to Robert Smirke on the rebuilding of Covent Garden Theatre before embarking on a Grand Tour of Europe. On returning, he established his own architectural practice in 1817. Cockerell was awarded the Royal Gold Medal in 1848 and was President of the RIBA from 1859 to 1861.
Cockerell's father and sons also worked as architects or, in the case of the younger Samuel Pepys Cockerell, a painter and sculptor:
Samuel Pepys Cockerell (1753-1827)
Charles Robert Cockerell (1788-1863)
Frederick Pepys Cockerell (1833-1878)
Samuel Pepys Cockerell (1844-1921)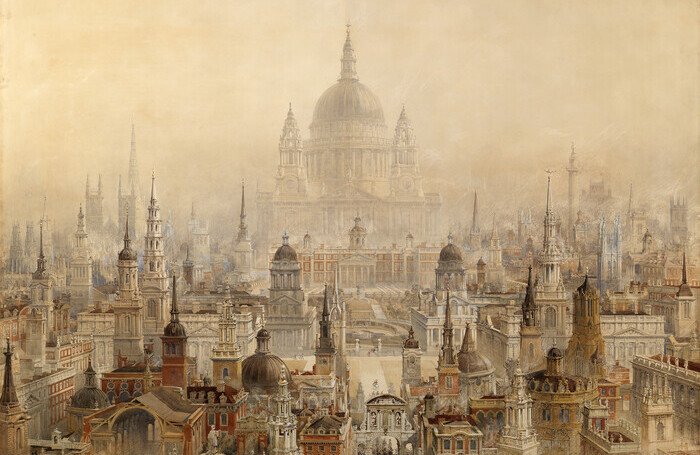 The RIBA Collections contain material spanning Cockerell's careers, including design and topographical drawings, sketchbooks, and manuscripts. His father and sons are also represented in the collections
Material includes:
a biographical file for Charles Robert Cockerell

containing entries from Builder v21, 26 Sept 1863; Gentleman's Magazine v15, 1863; Illustrated London News v43, 1863; RIBA Transactions 1863/4

a brief biographical file for his father, Samuel Pepys Cockerell
Drawings

Archives and manuscripts
topographical drawings, sketchbooks, notebooks, letters, and memoranda for Charles Robert Cockerell

's Grand Tour to Italy, Greece and Turkey, 1809 to 1817 [SB70; SC87-88 & SKB59-60]

papers and notes on Charles Robert Cockerell among the Robert Stanley-Morgan papers [S-MR/1/21/1-5]

Cockerell family papers [CoC & CoC: Add (Box 1-16)], including those of Samuel Pepys Cockerell and his brother

Colonel John Cockerell

.
These papers give a valuable insight into Charles Robert Cockerell's character, influences and interests. His early experiences on the Grand Tour are described through a number of letters he wrote to family and friends. The

diaries

(series seven) are a detailed record of Cockerell's life, work, interests and thoughts on a day to day basis and as such provide invaluable evidence of his early career and wide-ranging pursuits. Further information on his career and influential contacts is found in the large series of letters (series six), though the emphasis of the letters is less on his work as an architect, more on related matters such as the archaeological discoveries he made while in Greece and news of further excavations, his publications on classical antiquities, medieval sculpture, etc, and the affairs of the Royal Academy and the RIBA, both of which he played a very active role in.
correspondence from Charles Robert Cockerell,

Samuel Pepys Cockerell

(the elder and younger) and

Frederick Pepys Cockerell

among the RIBA Institutional Archive, covering matters relating to the architectural profession and letters to Frederick Pepy's Cockerell's wife, Mary Mulock, after his death [RIBALC/17/2/2]
the Goodchild Album: an album compiled by John Eastly Goodchild between 1889 and 1896, entitled

Reminiscences of my twenty-six years association with the late Professor C. R. Cockerell Esq.
Photographs
photo transparencies among views of architecture of Great Britain, showing buildings by Charles Robert Cockerell

in London, Cambridge, Edinburgh, Oxford, Liverpool, and Gloucestershire taken 1965-2000 by Dennis Hance, Christopher Pringle and others



photographs taken by Edwin Smith in the 1950s showing buildings designed by Charles Robert Cockerell in London, Gloucestershire, Oxford, and Cambridge
the Architectural Press Archive contains 68 photoprints from 1930 to 1982 of St George's Hall, Liverpool (completed by Charles Robert Cockerell)[AP446] and four photoprints of the Bank of England, Liverpool [AP368/173-176]
two photoprints of Sezincote (Gloucestershire), designed by Samuel Pepys Cockerell, taken by AE Henson between 1917 and 1957 [35035-35040/2]
photoprint of Christ Church, Hampstead, designed by Frederick Pepys Cockerell taken by Sir Edward Hertslet in 1888 [A42/11]
photographic portraits of Charles Robert, Frederick Pepys

and

Samuel Pepys Cockerell

[POTRAIT FILE]
Rare books
Charles Robert Cockerell

,

The Temple of Jupiter Olympius at Agrigentum, commonly called the Temple of the Giants

(Priestley and Weale, 1830); in the RIBA's collection of early published works [E.c.34#]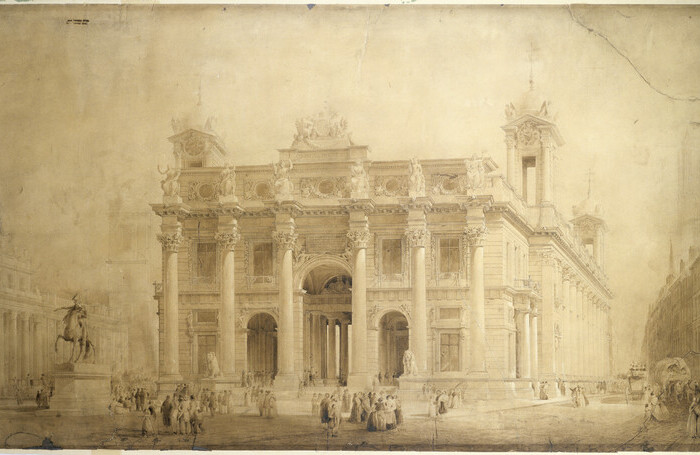 Key Literature
Anne Bordeleau, Charles Robert Cockerell, Architect in Time: Reflections around Anachronistic Drawings

(Routledge, 2016)

Pieter B. F. J. Broucke, The Archaeology of Architecture : Charles Robert Cockerell in Southern Europe and the Levant 1810-1817 (Yale Center for British Art, 1993)
John Harris, 'C. R. Cockerell's 'Ichnographica Domestica', Architectural History, Vol.14 Jan 1971, pp. 5-29.
Susan Pearce and Theresa Ormrod, Charles Robert Cockerell in the Mediterranean : letters and travels, 1810-1817 (Boydell, 2017)
David Watkin, The Life and Work of C.R. Cockerell, (Zwemmer Ltd, 1974)
These titles are available in the RIBA Library Reading Room unless otherwise stated.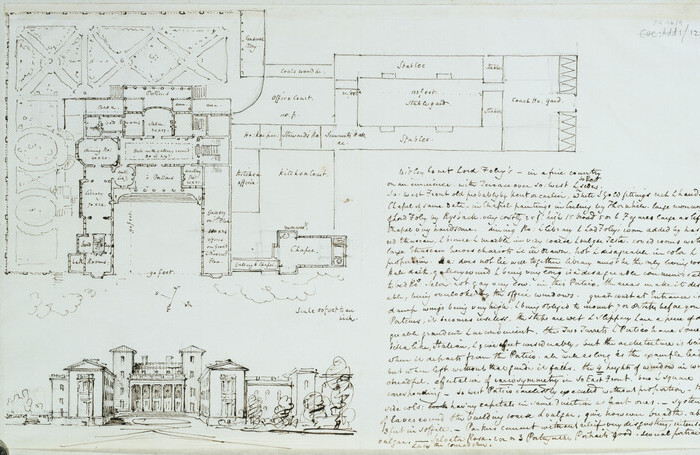 Geographic areas
Britain: Avon, Berkshire, Clwyd, Devon, Dorset, Gloucestershire, Hampshire, Kent, London, Merseyside, Northumberland, Oxford, Somerset
Italy: Agrigento, Assisi, Florence, Naples, Palermo, Segesta
Turkey: Halicarnassus (Bodrum)
Greece: Athens
Key buildings and projects
Langton House, Dorset
Loughcrew House, Ireland
Royal Exchange, Carlton Club and Westminster Life & City Fire Office, London
The Taylor Institute, Oxford
Sezincote House, Gloucestershire
St George's Hall, Liverpool
Cataloguing status
Printed catalogue and cards and some online
Digitisation status
Approx. 670 items available on RIBApix.
Access
Access to the drawings and archive material is via the RIBA Architecture Study Room.
The photographs, biographical files and books are accessed via the RIBA Library Reading Room.
Related collections
The V&A; The Royal Academy, London; University of Liverpool, Cambridge University Library; Canadian Centre for Architecture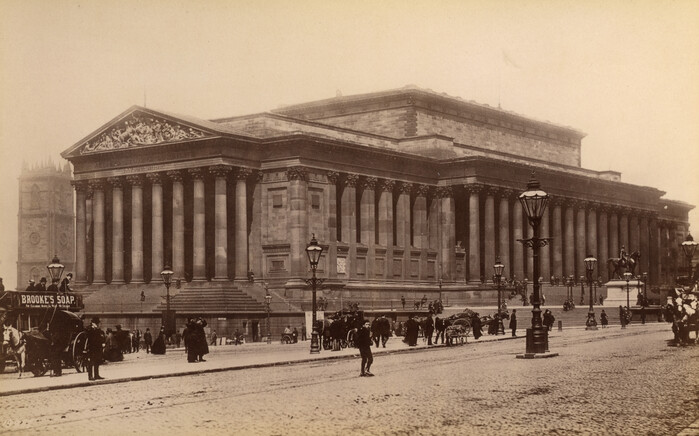 This is one entry in our growing series of research guides covering the significant people, practices and places in the RIBA Collections. For more information on all relevant catalogued material, please consult our online collections catalogue.