Berthold Lubetkin (1901 - 1990) was one of the most important figures of the Modern Movement in Britain. Born in Georgia, he studied and worked in Paris before moving to London in 1931. In 1932 he co-founded the Tecton group with Architectural Association graduates Anthony Chitty, Lindsay Drake, Michael Dugdale, Valentine Harding, Godfrey Samuel and Francis Skinner.
The group produced work at various times under:
Tecton
Lubetkin & Tecton
Lubetkin Drake & Tecton
Harding & Tecton
Skinner & Tecton
After Tecton was dissolved in 1947, Lubetkin worked with Francis Skinner and Douglas Bailey on large scale housing projects. He was awarded the Royal Gold Medal in 1982.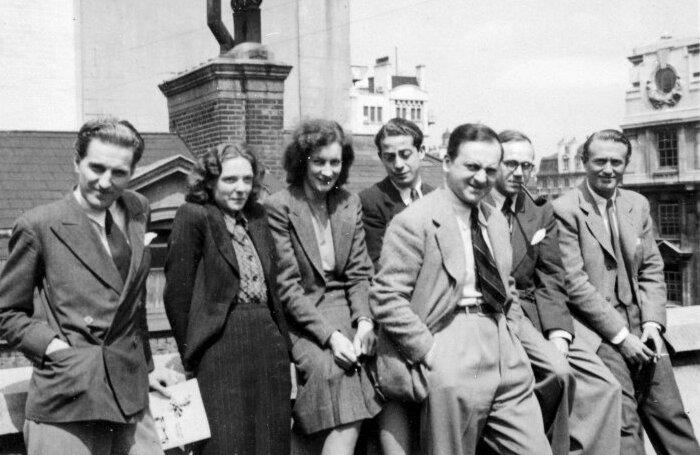 The RIBA Collections hold a significant quantity of material from the Tecton group, as well as Lubetkin's individual designs, including:
biographical files for individual members of Tecton: Anthony Chitty, Lyndsey Drake, Valentine Harding, Berthold Lubetkin, Denys Lasdun and Godfrey Samuel, available to consult in the RIBA Library
a recording of Berthold Lubetkin's President's invitation address at the RIBA, 11 June 1985
Drawings
80 drawings were donated to the RIBA in 1970 by Francis Skinner, with a larger number being acquired over the following years, bringing the total number to almost 700. The collection covers:
groups of drawings for housing estate designs, both realised and unexecuted
drawings, some digitised, relating to the Highpoint towers in Highgate, London
drawings for the Gorilla House and Penguin Pool at London Zoo and Whipsnade Zoo, Bedfordshire
drawings for the Finsbury Health Centre, London, some digitised, as well as exhibition display panels explaining its design
drawings by Lubetkin individually, some digitised, including 19 alternative designs for prefabricated house fronts in the 100 Houses Scheme, Thorntree Gill Housing, Peterlee
Lubetkin's student designs at the Ecole Special d'Architecture for a war memorial to victims of the Battle of the Somme
Photographs
Tecton's work is the subject of a number of photographs in the RIBA Collections, including:
photographs of the Finsbury Health Centre, Highpoint and London Zoo among views of architecture in London taken by Janet Hall in 1995
photographs of London Zoo and Highpoint among views of architecture in London taken by Dennis Hance and others in 1990
photographs of Highpoint One and its interiors, taken by Joe Low 1988-1992, and Dell & Wainwright, 1935
photographs of Highpoint Two, including the penthouse, taken by Dell & Wainwright in 1937-38
photographs of the Hallfield Estate, London, contained within the Denys Lasdun archive
photographs of the Lenin Memorial that Lubetkin designed for Holford Square, London, taken by John Maltby and Dell & Wainwright, including photographs of its later removal by Lubetkin and members of Tecton
photographs of a model for the Elephant House at London Zoo (unexecuted), taken by A. C. Cooper and John Havinden, 1937
photographs of Tecton's projects at Dudley Zoo and

Whipsnade

, taken by Herbert Felton, 1936
photographs for a beach house in Bognor Regis, West Sussex, designed by Anthony Chitty and Tecton, taken in 1933-34
around 90 photographs by Morley von Sternberg of Tecton projects including Holford Square and Dudley Zoo, 2000s
photographs of architectural models for designs by Tecton and its members, including for the Priory Green estate and Holford Square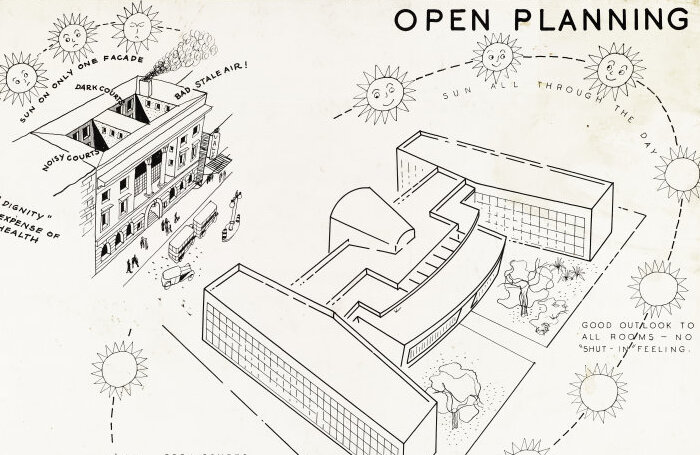 Manuscripts
The RIBA Collections contains a large body of archival material relating to Berthold Lubetkin and Tecton, including Lubetkin's archive, presented by Lubetkin's daughter. It includes:
notebooks and texts of lectures, articles and speeches by Lubetkin, particularly on Russian architecture
personal correspondence concerning topics including Lubetkin's nationalisation as a British citizen in 1939, and the possibility of wartime service in 1941-43
correspondents include Ove Arup, Peter Moro and Nikolaus Pevsner
practice correspondence relating to Tecton's housing projects for Priory Green and Spa Green
practice correspondence relating to the dissolution of Tecton, 1947-49
papers from Lubetkin's work as Architect Planner of the Peterlee New Town project, 1948-1950
a personal diary kept by Lubetkin 1948-49
files on planning protests and inquiries with which Lubetkin was involved, 1971-1984
papers for Lubetkin's unfinished memoirs
a number of folders compiled by Lubetkin covering his projects with Tecton and with Francis Skinner and Douglas Bailey, including press cuttings and correspondence
Key literature
John Allan, 'Berthold Lubetkin: architecture and the tradition of progress' (London: RIBA Publications, 1992)
John Allan, 'Berthold Lubetkin' (London: Merrell, 2002)
Elain Harwood, Andrew Saint and David Gander, 'Lubetkin and progressive socialism in the Metropolitan Borough of Finsbury' (London: Twentieth Century Society, 1993)

Malcolm Reading & Peter Coe, 'Lubetkin & Tecton: an architectural study' (London: Triangle Architectural Publishing, 1992)
Malcolm Reading & Peter Coe, 'Lubetkin and Tecton: architecture and social commitment, a critical study (London: Arts Council, 1981)
Geographic areas
UK: Bedfordshire, Buckinghamshire, Dorset, Durham, Essex, London, Somerset, Suffolk, Sussex, West Midlands
Iraq: Baghdad
Key buildings and projects
Highpoint; Penguin Pool, London Zoo; Finsbury Health Centre; Spa Green Estate; Peterlee New Town (unfinished); Bevin Court; Cranbrook Estate, Dorset Estate and Lakeview Estate, Bethnal Green
Digitisation status
Approx. 70 drawings and 650 photographs digitised and available on RIBApix
Related collections
the Denys Lasdun archive, RIBA Collections
the Godfrey Samuel archive, RIBA Collections
the papers of Sir Ove Arup, Churchill Archives Centre
Access
Access is via the RIBA Architecture Study Rooms for drawings and archival material, and the RIBA Library Reading Room for photographs, books and biographical files.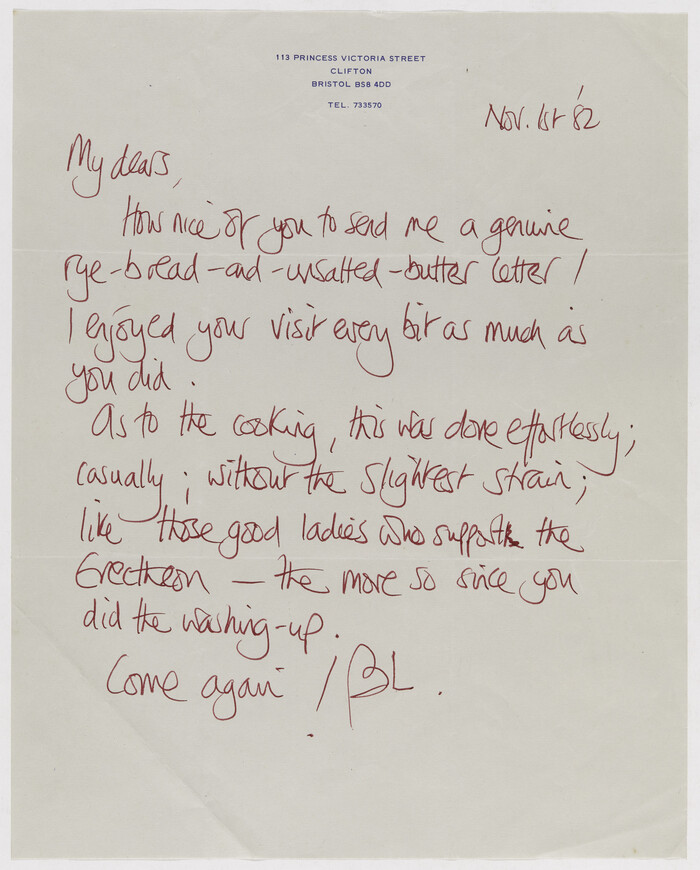 This is one entry in our growing series of research guides covering the significant groupings in the RIBA Collections. For all catalogued material relating to Lubetkin & Tecton in the collections, please consult our online collections catalogue.