People in High Places: reflecting on Sam Webb's 1988 lecture
On 16 May 1968, London woke to tragic news. Ronan Point, a 22-storey residential tower block in Newham, East London, had partially collapsed, claiming the lives of four people.
Sam Webb, then a young architect, was to dedicate much of his career to demonstrating what went so badly wrong at Ronan Point. He had already been sounding the alarm over the safety of high-rise buildings constructed with the large panel systems used at Ronan Point, and continued to highlight the enduring problems with other badly designed and poorly constructed housing. His lobbying led to the eventual forensic deconstruction of Ronan Point, laying bare the true extent of its defects.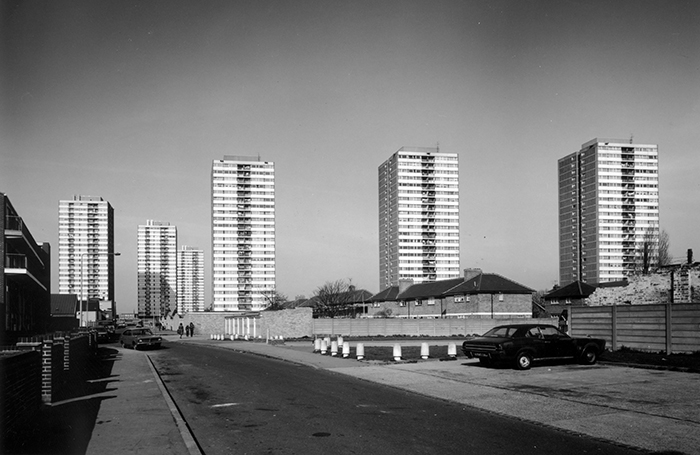 Four years after the devastating fire following safety failings at Grenfell Tower in 2017, Webb's work is more grimly relevant than ever.
"There are many parallels in what was found in the painstaking demolition of Ronan Point in 1986, 35 years later at the Grenfell Inquiry", he reflects, a few months after being awarded an MBE for services to architecture in January 2021. "It should be remembered that what can be drawn on a computer in a warm office cannot always be realised on a cold and sometimes wet building site as the light is fading on a windy January afternoon, especially if it is being carried out by a poorly paid and trained worker on piecework".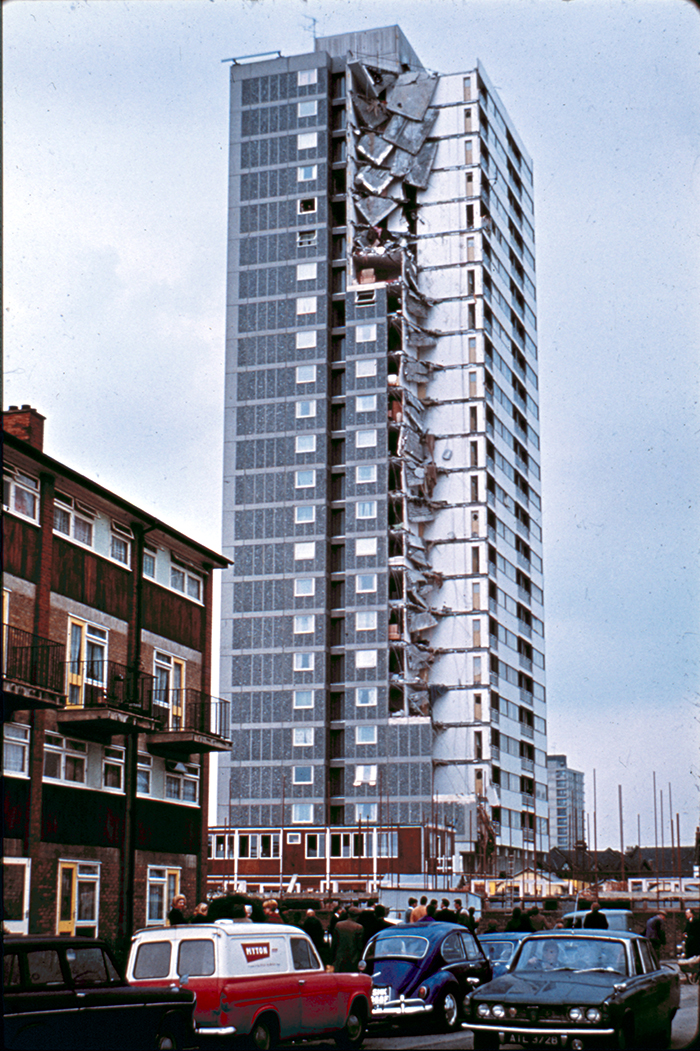 Sam Webb recounted these events in a 1988 lecture at the RIBA on the Ronan Point disaster and the "people in high places" at its centre: the residents of high-rise buildings who became victims of safety failings; and the people in power who allowed these safety failings to happen.
This lecture is now available online for the first time, after being digitised from a tape held in the RIBA Collections.
Please note. This lecture contains content some listeners may find distressing.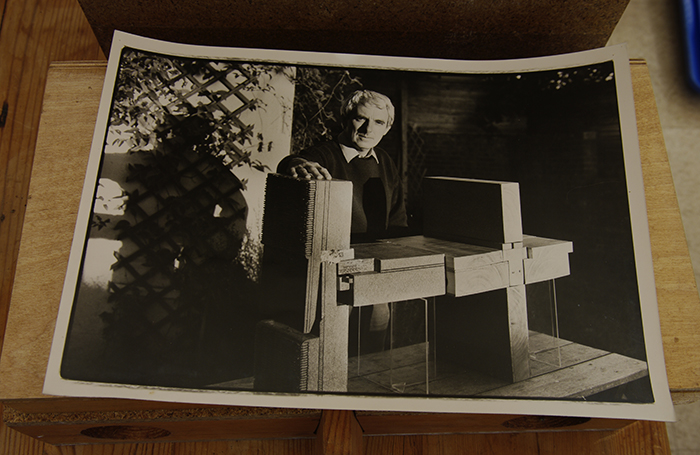 Also in the RIBA Collections are the wooden model made by Sam Webb's architecture students at Canterbury College of Art in 1975 and extended in 1984, and fragments from the building itself donated by Sam Webb, including the bent lifting bolts.
"They were meant to carry no weight at all" Sam explains, "but were in fact carrying 125 tonnes at the second-floor ceiling. That was just the pure vertical load. However, when there was a high wind at the top, then Ronan Point would sway 150mm either side of a vertical line. On one side of the building the 125 tonnes would reduce, only to be added to the other side. Sooner or later the building would collapse, as the bolt or panel failed. One thing I used to tell my students was: gravity always works".
Read our latest updates on building and fire safety following the Grenfell Tower tragedy.