Curators from our Drawings and Archives team are currently cataloguing the archive of Colin St John Wilson and Partners. Colin St John "Sandy" Wilson was a uniquely significant figure in post-war British architecture, combining a career as a leading architectural theorist and educator with the design of major public buildings. His practice is best known for the British Library, but the archive spans from Wilson's earliest work for the London County Council in the early 1950s to his last commission, the extension to the Pallant House Gallery completed in 2006.
Follow the Wilson Project blog for regular updates from the curators.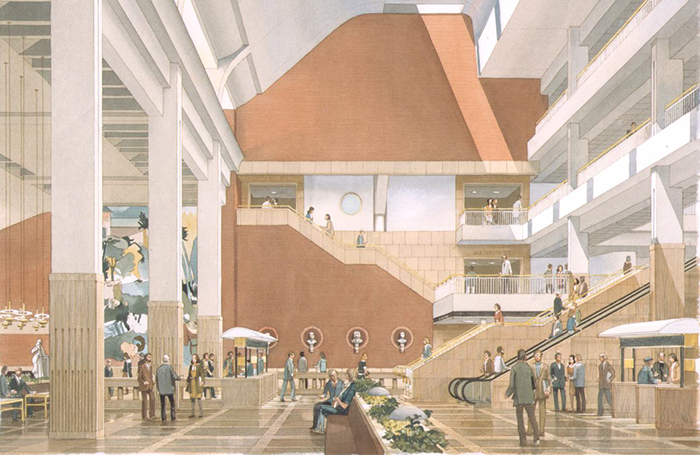 One of the expected outcomes of the project is a greater understanding of the work of MJ Long. Long came to work for the practice in 1965, and married Wilson in 1972. She was a talented architect who undertook critically well-received commissions in her own name, but her central role in the work of Colin St John Wilson and Partners has occasionally been obscured. Unpicking the contribution that MJ Long, and other partners, made to the design of the Wilson practice's major commissions will be a central theme of the project.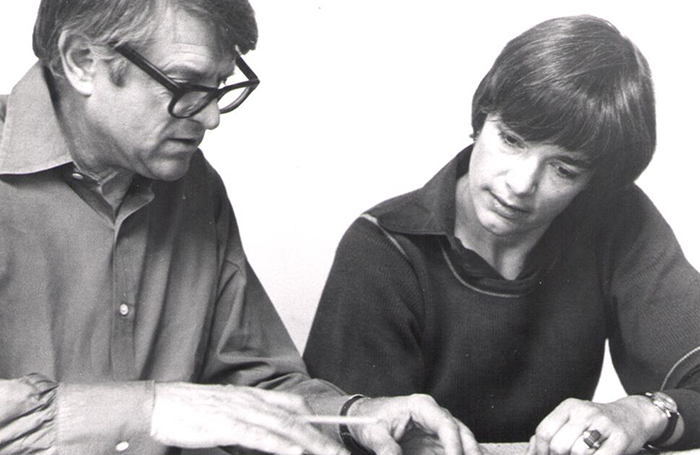 The archive contains 174 boxes of manuscript and correspondence material, 16 models, more than 23,000 drawings and 31 folders of photographs, as well as a substantial body of work related to Wilson's theoretical writings. The Colin St John Wilson and Partners project will sort, appraise and catalogue this extensive archive to produce a publicly searchable finding aid. Archival material will be rehoused and preserved permanently as part of the RIBA Collections, creating a significant research and educational resource.
The project is currently in its early stages thanks to a generous contribution from the late MJ Long to fund the project's first year. We are now fundraising for the following two years of the project. If you would like to know more about how you can support the project, please get in touch.