07 December 2021
Maria Wiedner is CEO and Founder of Real Estate Women, a network dedicated to diversity and inclusion in the built environment. Maria has been running Real Estate Women as a volunteer organisation for almost 10 years, while also being a real estate financial modelling trainer and entrepreneur, mother and wife. Maria shares her insights into the challenges facing the built environment as it aims to move towards more inclusive communities, working with members of the RIBA Collections team to reflect on what might be learned from the new towns of the 20th century.
The impact of real estate goes beyond the built environment. It affects how we live, play and work. It defines who we are as individuals and gives us a sense of community. Today, government regulations and public pressure have put Environmental, Social and Governance (ESG) considerations increasingly on the agenda for business decision-making globally, and the real estate industry is waking up to this. Investors are increasingly aware of the effects of their capital injection into the built environment and are looking at ways to mitigate environmental impacts and improve the social outcomes of neighbourhoods.
Real estate investments can have a significant social impact, be it through the revitalisation of public spaces, development of affordable housing, through environmentally-focused projects such as green and wellbeing buildings, or availability of infrastructure such as public transport, schools, and healthcare facilities. Conversely, where social impact considerations are overlooked in decision-making, the consequences are real and long-lasting.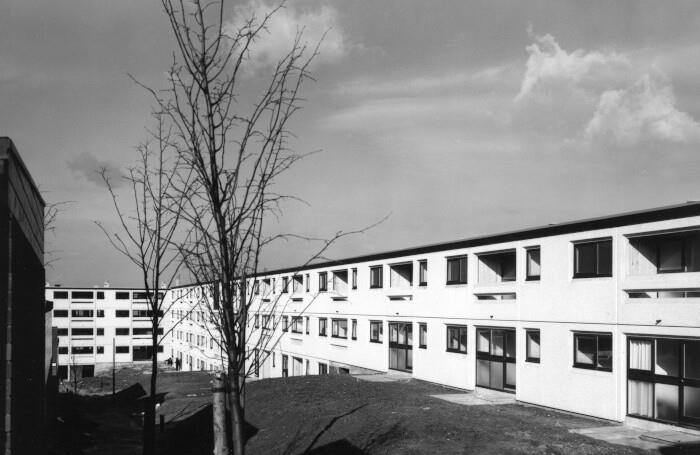 Runcorn New Town, Cheshire (pictured), was among the ambitious postwar communities to emerge in the mid-20th century under a new model for development that empowered government to designate areas for strategic, large scale housing expansion. The new towns aimed to relocate communities out of poor quality, inner-city housing. Social integration, combined with improved community amenities, were considered key objectives. The 1967 master plan for Runcorn includes extensive analysis of projected population growth and the size of households in an effort to anticipate demand. But race and cultural differences were arguably overlooked, given that new towns tended to prioritise single family homes modelled on the needs of the white British nuclear family. A 1991 report on racism in Harlow New Town, Essex, also found a perception that new towns were "for whites". This perception was often reinforced by the overt racism meted out by some white residents, who reported moving out to new towns "because there are no black people". 1991 census returns reveal that of 22 new towns in England and Wales, most were disproportionately white compared with their surrounding region. This resulted in social segregation and, in places, the further neglect of the inner-city housing the new towns sought to replace.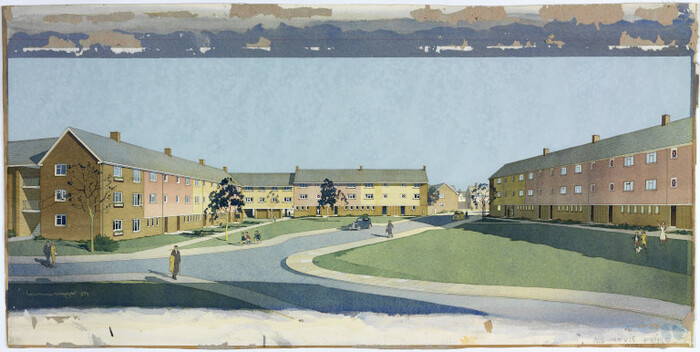 Some accounts have also suggested that the top-down planning of new towns also made them relatively inflexible to the changing (or overlooked) needs of the communities they were designed to house. A 2006 report on new towns by the Department of Communities and Local Government (DCLG), argues that the Southgate Estate in Runcorn New Town, designed by James Stirling Michael Wilford & Associates in the 1970s, failed to meet the needs of its users because it didn't sufficiently consider their needs. Poor maintenance of the estate, coupled with the high cost to tenants of its oil-fired centralised heating system, gave rise to a declining reputation, and it was demolished in the early 1990s. The modernist design has often been blamed for the estate's problems in the popular imagination but, as Hugh Pearman has pointed out, better management might have saved it.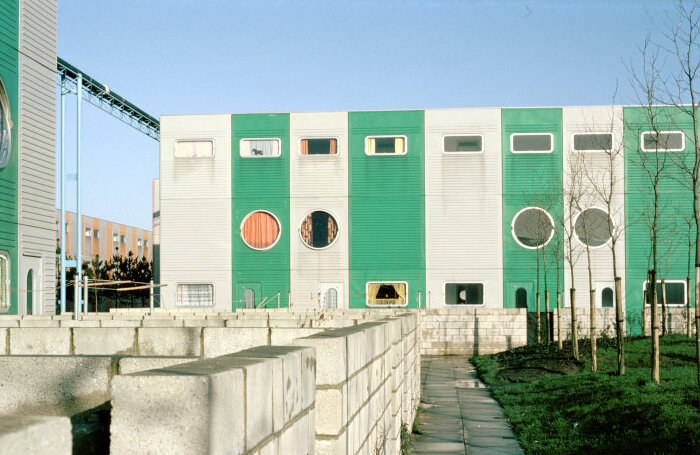 As momentum grows towards more socially responsible investment, the built environment must be ready to address the structural inequalities we see. One commitment in the REWomen Manifesto For an Anti-Racist Built Environment is to engage professional teams that reflect the population breakdown of the areas they are investing in, developing, managing or serving. In particular, we need to meet the social and economic needs of populations that have been historically disadvantaged, such as the Black community in the UK. Figures by the UK government show that while 17% of households (3.9 million) in England live in social housing, that figure is 43% for Black African, Mixed White and Black, and Black Caribbean households.
A recent series of Real Estate Women roundtable sessions with senior property professionals identified that the experience of the built environment is a particular source of stress for many Black people, especially among children and younger generations. They are disproportionately likely to experience police stop and search tactics and to live in deprived areas lacking green spaces, transport links and access to good schools and healthcare. All this implicitly reminds the Black community of inequalities, since to access amenities from parks to cleaner air, and even retail shops, they must often commute to the more affluent areas dominated by white communities. These constraints make daily life more difficult and can 'bake in' economic outcomes among disadvantaged communities from the outset.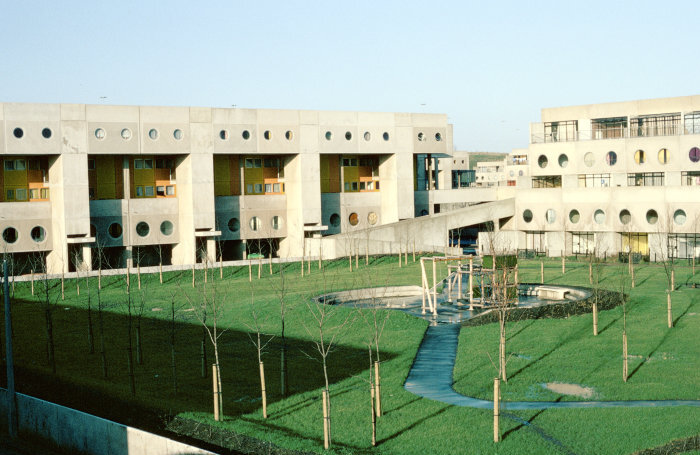 The main question is, if developers look for profit, how can investors in real estate ensure profitability as well as social value?
Government intervention is already in place through the UK's section 106, whereby local authorities "should consider whether otherwise unacceptable development could be made acceptable through the use of conditions or planning obligations". So in theory, the public sector has the framework to act and ensure that developers make social contributions to the local areas.
Nevertheless, local governments are falling short of spending the money collected through section 106 and deploying it to the target areas. Property Week's investigation shows that more than £4bn was collected from developers between 2013 and 2018; yet only a fraction has been spent by councils: £2.5bn or 63% remains unspent as of September 2019, with London's local planning authorities still sitting on at least £1.3bn as of 30 March 2020. This means that even though developers have their profits limited, the money is not being currently used to solve the socio-economic needs of the affected areas.
Even though local governments are well positioned to provide both strategic vision at city level, and the practicalities at community level, and to undo patterns of segregation, the money from new developments is not reaching left-behind communities fast enough. The result is that any positive change that a new development could bring about, through affordable housing or job creation, has been limited. Given that Black households are disproportionately in affordable or social rented houses, these delays in spending the section 106 and Community Infrastructure Levy money will impact this community more than others, perpetuating the racism of the built environment.
Read REWomen's full Manifesto for an Anti-Racist Built Environment.