Apply for furlough payments now
23 April 2020
Employers can now claim funding from HMRC under the Coronavirus Job Retention Scheme for any employees they have furloughed. The online portal on the HMRC website allowing them to do so went live on Monday 20 April 2020.
Once a business has applied, HMRC will verify the claim and will pay the amount via BACS within six working days. Any practice that has a payroll date or significant outgoings at the end of April or in early May should apply as soon as possible.
One banking services professional counselled the RIBA that, given the volume of applications and any fraud checks HMRC might carry out, delivery of payments with six days could be a challenge. The sooner an application is approved, the sooner the funds will reach a practice's business bank account.
The Coronavirus Job Retention Scheme will pay 80% of a furloughed employee's salary, up to £2,500, if they are not working but are retained on the payroll. The RIBA has previously published guidance on how furloughing works under the scheme while the government's own website lists all the information that is required in order to apply.
Any practices applying, or their accountants if applying on their behalf, will need a Government Gateway log-in and password; it may take HMRC time to provide a replacement if any business has lost or forgotten either.
An important consideration is that if you use a 'file only' agent, who files your RTI return but does not act for you on any other matters, they will not be authorised to make a claim: you will need to make the claim yourself. They can, however, assist you in obtaining the necessary information to claim.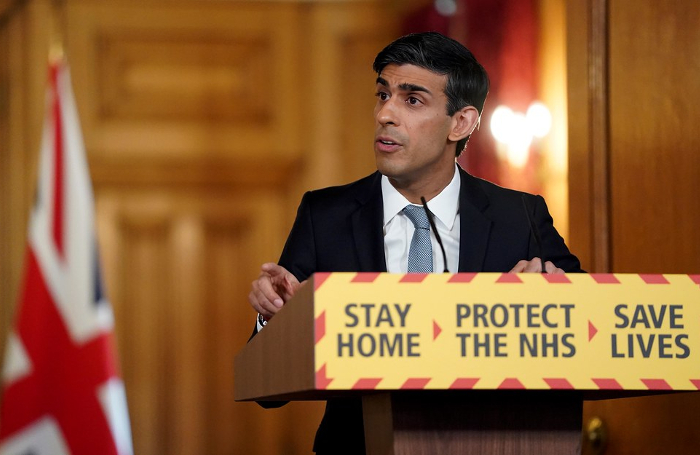 A few changes to the scheme were also recently announced. It is to be extended by a month until the end of June, and may be extended further if necessary. Furthermore, the eligibility date for staff who could be furloughed has been revised to include employees in employment on or before 19 March (later than the original date of 28 February).
This may not apply to as many new starters as it would seem. The crucial date is when the employee was put on the payroll and confirmed to HMRC through Real Time Information (RTI). Staff in employment by the new date, but where the RTI was not submitted until after 19 March, will still not be eligible for furloughing.
Guidance continues to be updated and now includes further details of how Directors may be furloughed and carry out statutory duties; as well as more details on volunteering and training activities of furloughed staff.
Recent redundancies prompted by COVID-19 are covered. Any employees who were employed and on payroll on 28 February 2020 and who were subsequently made redundant or stopped working after this date but before 19 March (the job retention scheme was first announced on 20 March) can qualify for furlough if the employer reemploys them and the employee agrees to be placed on furlough.
The position of foreign nationals working for practices has also been addressed. All foreign nationals are eligible to be furloughed, and because the furlough payments to employers will not be counted as "access to public funds" there are no restrictions on visa categories. Furloughing is also open equally to employees on part-time and temporary contracts, which could benefit students on placement.
Niki Winsor, an RIBA Specialist Practice Adviser on HR issues, suggests practices take note of revised guidance on undertakings not to work during furlough.
Where previous guidance had stated the employer had only to notify the employee that they would be furloughed, after obtaining their agreement, revised guidance says there should also be a notice from the employee that they will not carry out any work.
"At some point in the future, HMRC may undertake some form of auditing process of staff, to ensure that the scheme was not abused and that furloughed staff were genuinely on furlough," Winsor warns. "Practices would be advised to have these undertakings not to work on file for any future scrutiny."
Thanks to Niki Winsor, Human Resources Consultant, Evolution HR.
Text by Neal Morris. This is a Professional Feature edited by the RIBA Practice team. Send us your feedback and ideas
RIBA Core Curriculum Topic: Business, clients and services.
As part of the flexible RIBA CPD programme, Professional Features count as microlearning. See further information on the updated RIBA CPD Core Curriculum and on fulfilling your CPD requirements as an RIBA Chartered Member.