10 February 2022
Ed first explains that Tim was an existing employee with many years' experience who, for various reasons, had not finished his Part 2.
"The apprenticeship route allowed Tim to remain in the practice and continue his studies at the same time. We were able to maintain continuity in staffing, not lose an employee who we had already trained; and at the same time, improve Tim's skillset and understanding of the profession. Ironically, its something that was often discussed when I was studying as well, with fellow students agreeing it would be great to have a route like this, so it's fantastic to have this choice available now".
For Tim, as an older apprentice, this route was a more affordable and practical way of combining day to day in-practice learning with the on-course education, both of which are just as valuable to his career progression.
"It was the perfect fit. Undertaking the Level 7 Apprenticeship with London South Bank University was the quickest and most affordable option for me allowing me to earn a living whilst providing the opportunity to complete my qualifications and remain in practice. The practical and academic balance allowed me to improve my vocational and professional skills and knowledge at the same time as allowing me to explore architectural theory and progressive design approaches. The integrated Part 3 course was also the quickest way to achieve my ambition of qualifying as an architect."
Due to his existing experience, Tim is already a job-runner, working on more complex planning applications, architectural visualisations, and technical detailing on a range of project types. There have been times where the practice has afforded him a little less responsibility, in order to spend time focusing on his studies.
We are often asked what apprentices have to do in practice, so we asked Tim what a typical day might entail.
"My work with Atelier West is varied and depends on the nature of each project. Right now, I am assisting one of the project architects with preparing a specification and pricing drawings for a residential extension and refurbishment project near our new offices in Fulham. My mentor ensures I am given opportunities to work on a wide variety of projects in the practice and I have been project lead for many of our commercial appointments. I am often involved with the preparation of planning justifications for our heritage projects, and RIBA stage 1-4 design and technical / detail drawings and 3D modelling for our domestic clients. I have also been responsible for the programming of our regular RIBA CPD events and the monitoring, recording and assessment of our practice research and development objectives.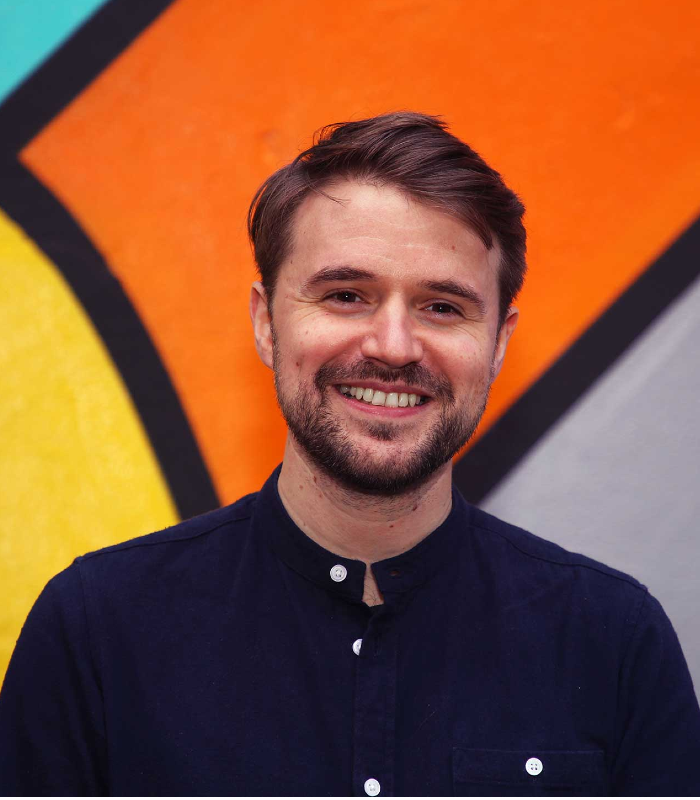 In terms of highlights, Tim cited some of his practice projects, as well as his academic achievements.
"My design project was nominated for the RIBA Presidents Medals by my tutors and much to my surprise I was announced as having won a RIBA London Student Award too. This was on top of having also been nominated for the Medals for my dissertation in 2020! It has been incredibly satisfying to have both my academic and practical innovation and hard work recognised and for some of the designs that I help to deliver for our clients to be successfully completed to such a high standard.
Would Ed consider employing more apprentices in the future?
"We would certainly consider future applicants, as long as they understand the commitment they would be making to both us and their studies, with the additional work required for their course not to be taken lightly. It does offer a viable alternative to the conventional education system, so long as the demands on both the student and practice are understood. There's demonstrable value in keeping a well-regarded employee, and we're looking forward to seeing the additional benefits of a more rounded architect."
Finally, we asked Tim for a final word on the benefits of an apprenticeship and asked whether more practices should consider taking on an apprentice?
"It may not be the right fit for everyone; for example, the academic focus offered by the traditional route may be more suitable for some students, and their personal circumstances. The unexpected side of the structure of the Level 7 Apprenticeship at London South Bank University is the opportunity for serious engagement with the philosophy of architecture and exploration of the thinking that underpins the design an architect undertakes both academically and in practice. The resulting material manifestations that this thinking creates will surely have long term benefits for both the thinker/architect and the thoughts/architecture that their thinking is able to realise.
Employing apprentices is a terrific way to keep your finger on the pulse of architectural design culture, test innovative contemporary design approaches and foster new generations of talented and ambitious future architects. It also affords the opportunity to contribute to the technical training of apprentice architects and develop essential vocational and professional skills that can otherwise be lacking. If the apprentice is adequately supported and well-prepared for the demanding nature of the apprenticeship, then it should be the perfect fit for the right practice and the right apprentice."
At RIBA, we can offer guidance whether you're looking to become an architecture apprentice, offer an apprenticeship at your university or employ an apprentice at your architecture practice.
We also support students and early career architects through RIBA Future Architects.