Apprenticeships in Architecture - The Trailblazer Group
17 July 2017
The RIBA is continuing to support the work of the Architecture Apprenticeships Trailblazer Group, which is developing the standards for the Architectural Assistant and Architect apprenticeships, as well as looking at the models of academic provision and the assessment methods for each standard.
With the potential to attract those who have never previously considered a career in architecture or attending university, as well as enabling practices to develop existing staff in different roles, apprenticeships represent a significant step on the path towards a more socially inclusive architectural profession. The RIBA is delighted to be at the forefront of this initiative.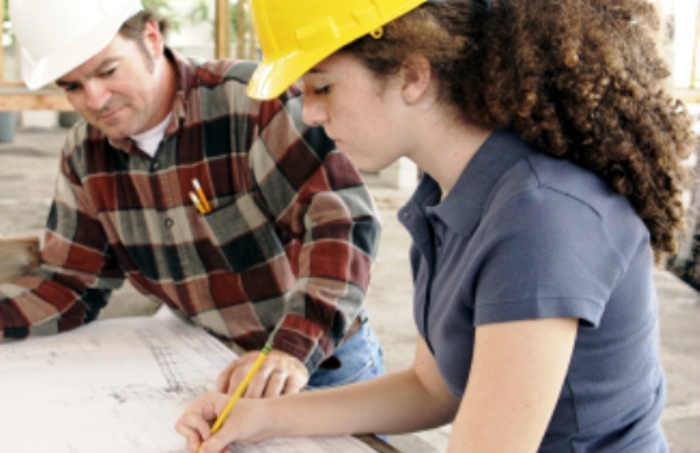 Apprenticeships combine practical experience in the workplace with studying for recognised qualifications at the same time. A minimum of 20% of the apprentice's contracted hours must be spent in formal, 'off-the-job' training.

Employers are placed at the heart of designing new apprenticeship standards, known as the Trailblazer process. In 2016, a Trailblazer group of architecture practices was created to set up apprenticeships in architecture, supported by the RIBA.
The Architecture Trailblazer is chaired by Foster + Partners, involves several other practices and is working actively with universities and other stakeholders.
Two apprenticeship standards have been approved by the Department of Education for further development: Architectural Assistant (level 6) and Architect (level 7) – and it is hoped that 2018 will see the first architecture apprentices beginning their training.
All practices interested in offering apprenticeships will be able to participate, with funding for training costs already available from the government's apprenticeship levy which began in April on all large UK employers with an annual payroll of more than £3m.
Large and small practices alike can take on apprentices for existing non-architectural roles such as engineering or business admin and pay only 10% of training costs, as a new 'co-investment' funding system will see the government picking up the remaining 90% of training costs subject to certain criteria. Employers will remain solely responsible for salaries.

Further information on taking on an apprentice is published on the GOV.UK website.
Architecture Apprenticeships webinar
You can view the recording of a webinar which gives further details about the plans for apprenticeships in architecture and the work that has taken place so far.

Trailblazer group members:

Chair: Foster + Partners
Hawkins/Brown (Architect standard sub-lead)
Lipscomb Jones Architects Ltd (Architectural Assistant standard sub-lead)
Feilden Clegg Bradley Studios (Architectural Assistant standard assessment sub-lead)
Scott Brownrigg (Architect standard assessment sub-lead)
Seven Architecture (Architectural Assistant standard assessment sub-lead)
Allford Hall Monaghan Morris (AHMM)
ARUP
Building Design Partnership (BDP)
Grimshaw Architects
HLM Architects
HOK International Ltd
HTA Design LLP
Perkins + Will
PLP Architecture
Pollard Thomas Edwards
Purcell
Ryder
Stanton Williams
TP Bennett LLP