14 May 2018
Since 2017 the RIBA and the Architects Benevolent Society (ABS) have successfully collaborated on raising awareness about mental health issues within architectural education and practice. ABS launched a partnership with Anxiety UK in May 2017 to offer practical support for people experiencing anxiety, stress and anxiety based depression. In May 2017 and in March 2018 a student survey was sent to accredited schools in the United Kingdom on behalf of the RIBA. Just over 1200 students completed the survey in 2017 and over 900 in 2018 pointing to the scale of the issue and the interest that students have in their mental wellbeing. The survey was based on a similar National Union of Student survey questionnaire conducted in 2013 and undertaken again in 2018.
The results of the survey have formed the basis of a student dissertation project run in collaboration with the University of Sheffield master's course. Supervised by Satwinder Samra, Melissa Kirkpatrick is a Master's student whose dissertation project aims to analyse the survey's results and report on them in October 2018. Expected outcomes of the dissertation research project will be to define the scale of the issue, contextualise the issue in relation to wider academia and establish further avenues for research.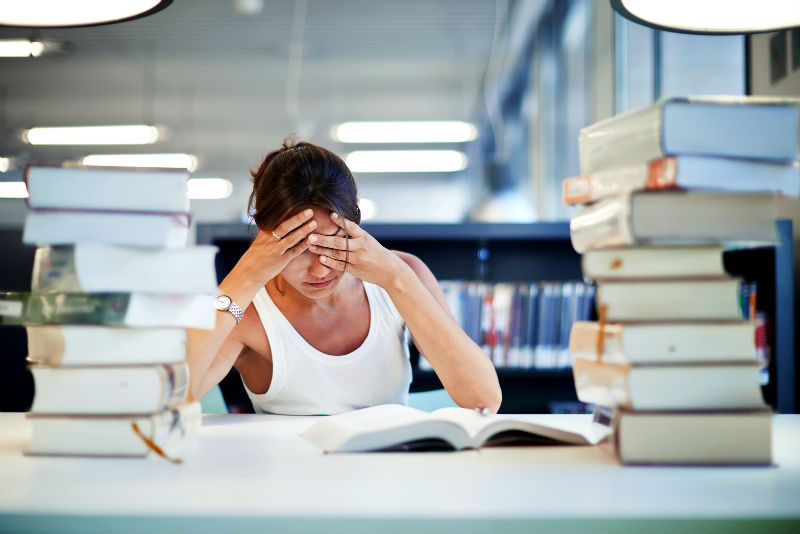 Melissa Kirkpatrick said: 'It will come as no surprise to anyone who has experienced architectural education that the pressures students face can create issues with mental wellbeing. There is a culture of acceptance towards negative and an unhealthy 'rites of passage' that architecture students must endure, but I believe this research can help establish a direction towards changing this.'
Simeon Shtebunaev, RIBA co-Vice-President for Students and Associates said: 'My personal experience of architectural education triggered mental health issues that I did not realise were there before. Whilst I was supported in my education, I truly believe we need to aim to understand why architectural education is such a stressful degree and how can we counter-balance and reduce that stress. I am encouraged by the support of RIBA and ABS.'
The dissertation project is financially supported by the Architects Benevolent Society. The ABS has championed Mental Health understanding within the profession.
Robert Ball, Chief Executive, Architects Benevolent Society said: "We are pleased to be supporting this important piece of research, it is of real concern that high levels of stress are both 'expected and accepted' by architectural students; something needs to change."
Melissa is also supported in her work by Virginia Newman, RIBA Board Member and Mental Health Champion within the RIBA and Anne Cosentino, RIBA's Equality, Diversity and Inclusion Manager, and has recently joined the Architects' Mental Wellbeing Forum as their student representative.
Ben Channon, Chair of the Forum said: 'Melissa's important work is helping to inform us on a number of issues surrounding mental health in architecture. It's clear that there is a cultural problem within the industry, which appears to have its roots within the architectural education system'.
Virginia Newman, RIBA Mental Health Champion commented: 'It should not be an accepted truth that studying and practicing architecture can damage your mental health. The RIBA is keen to understand the extent of the problem and put things in place to prevent this happening. This research will be a fantastic resource for us.'
The final results of the survey will be reported on in October and disseminated in the wider architectural community in due course. The RIBA's co-Vice Presidents for Students and Associates will then work with RIBA, ABS and other relevant stakeholders including schools of architecture to develop a detailed strategy regarding mental health pressures within architectural education.