16 October 2019
Interviewed here for our BAME Award Winners campaign, Kieren Majhail, Associate at BDP (Birmingham), was named a 2018 RIBAJ Rising Star.
"I went to the University of Nottingham. I was always keen to stay in the Midlands as that's where I was born and grew up. I was lucky enough to get a job at CPMG, a good architectural practice in Nottingham. During the recession, I was starting to look beyond Nottingham, and luckily there were jobs at BDP; some of my tutors were staff members there and that connection was helpful. I was never initially looking at the West Midlands or Birmingham as a place to work, but I'm still here 11 years on.
When I started my career, I felt that I didn't really belong in the industry. I think it's something that is shared by many people who aren't the typical 'mould' of what an architect is perceived as: white and middle class. University is quite diverse as there are people from different countries studying, but when you go into practice, it's different, especially outside London. London is a diverse city, but in a place like Birmingham, the profession at that time was mainly white and middle class - it knocks your confidence.
I come from a working-class background. I was the first generation in my family to go to university; my parents were shop owners. I'm Asian, I'm a woman - there are things that are stacked up against me; little things like not having as sophisticated a vocabulary as middle-class colleagues. When that's the norm in the industry, you become afraid to speak and you go into the background a bit. I would try to fit in and mould myself to what I thought people wanted me to be. Now I have a completely different attitude, and I don't care that I'm different. I've got brown skin, I'm a woman, I'm vegan, I don't drink, I'm just being me! What I've noticed is that it's changing — people don't care so much now about the way you talk or your background, as long as you can convey your message."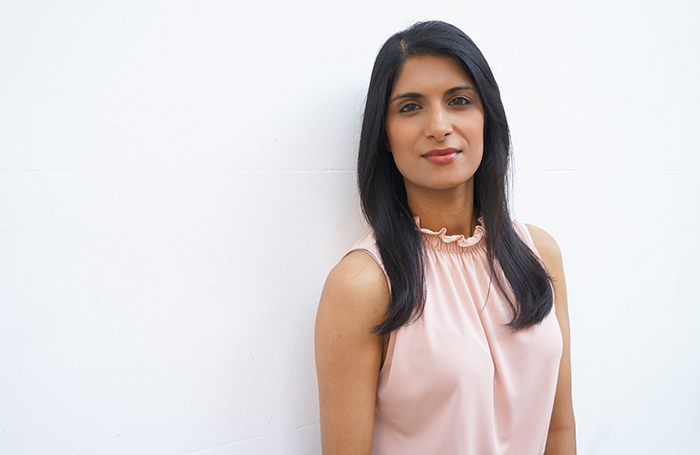 "Winning the RIBAJ Rising Star Award is amazing as it allows you to increase your presence, and you expand your networks and contacts. It's great because you're representing the West Midlands and representing female BAME architects from working class backgrounds and inspiring other people.
I really enjoy collaborative initiatives in the public and private sectors, working with MHCLG, West Midlands Combined Authority (WMCA), Homes England and the Design Council to push inclusivity and quality related to social values. I'd like to be able to make more of a difference to communities and look at better ways of tackling the climate emergency, homelessness and social housing.
I would love to see people from diverse BAME backgrounds be able to start their career with confidence in who they are and be proud of their differences. Often, BAME women start their career with a sense of gratitude, and they spend a lot of time pushing themselves to become equal. To tackle the situation, it would be great to approach the younger generation, people in schools and universities, especially targeting places which are more disadvantaged. It doesn't matter if you're not from a privileged background; it shouldn't stop you propelling yourself into the career you want, whether it's architecture or not.
Having role models has been very important in my career. I like to call them angels - people who inspire you and who believe in you; people who push you and remind you to not put yourself in a box. Sometimes people need that, especially people from diverse backgrounds – a champion. It's important to have role models that you look up to from a distance, such as mine — Sadie Morgan — who have inspired many people, as well as having people who can directly support and inspire you. Deborah Cadman CEO of WMCA, and the chair of BDP, Chris Harding, have been great role models for me. Louise Wyman from WMCA/Homes England is a true gem and supports so many people surrounding her. These people are people that don't necessarily see that you're from a different background and the colour of your skin — they are able to spot something that shines and nurture that. When I was younger, there weren't many BAME role models, especially women, and the ones which were there were from more privileged backgrounds.
You need to go into architecture knowing that it's a job that you have to be passionate about. Connect with the wider industry, such as the RIBA Future Architects' Network and other local networks. Constantly push and challenge yourself; find people that will support you and learn from them and become a role model yourself."