07 October 2019
As part of our BAME Award Winners campaign, Sir David Adjaye OBE outlines the importance of diversity in architecture and having BAME role models.
"When encouraging diversity in architecture, I think it becomes more and more important to look at what makes you unique. The big battle of the 21st century and the growth of urbanization, which is what is happening: cities are taking over the way in which we live on the planet. The distinction of each place is fundamental.
These distinctions are born from people, place, history, community, activity… They give the character that allows people to feel empowered and engaged with their environment.
It is imperative that we enable and encourage diversity so we can truly enhance and represent these qualities. The profession has to ask itself what is it about this place that really produces the quality that we are talking about, and how do we carry on making that in our time for the next generation?"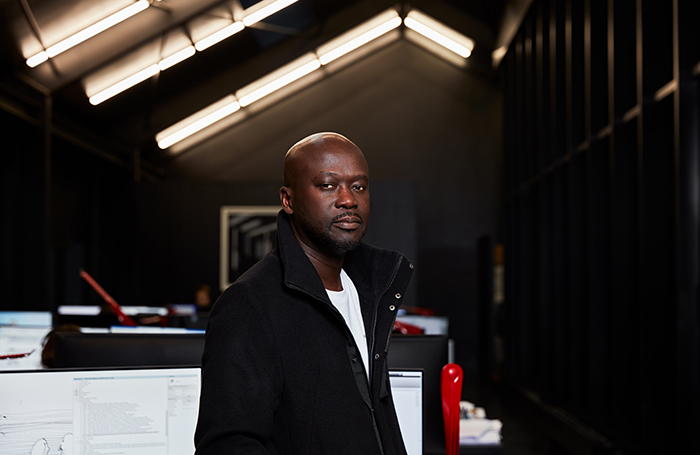 "I've always strived to make architecture that is deeply personal, almost autobiographical, so that it means something to me. Historically, my profession has not been very open for people from non-traditional and ethnic-minority backgrounds. For me, to create architecture to be more precise, it must respond to the diversity of our communities and our cities.
This couldn't be any more relatable than in London, which I've seen, over four decades, transform from an almost introverted place to an extraordinarily cosmopolitan city. In my life, my experience has always been enriched by travelling and meeting people from all walks of life. I see this as positive representation, something that we can all strive to achieve.
In my time I've seen some signs of improved diverse representation in architectural education and practice, however, this change has been incremental and slow, we now need radical change by making a meaningful contribution to diversifying architecture.
Think beyond the scope of how it's always been done, do more talking, listening and developing of ideas that provide effective change and representation – take the elements that people progress with and build these into tools, make them available, make them tangible and integrate these plans so they become second nature. Everyone should have the opportunity to demonstrate their truth and their worth."