10 May 2018
Permitted development rights for the conversion of agricultural buildings to dwellings in England have been extended to allow more converted space and up to five new homes to be built from a single conversion.
Four years after the original permitted development rights were introduced, a revised order came into effect on 6 April 2018 that almost doubles the potential dwelling space that can be created, prompting instant warnings from the Local Government Association that there could be a dramatic increase in the number of conversions, all taking place without the need for planning permission.
Other observers, such as RIBA Planning Group Chair Philip Waddy, think a jump in activity is unlikely in the short term because many farmers and land owners keen to convert will have already taken advantage of four years of permitted development. Nevertheless, the new limits will clearly change the financial arithmetic for those still weighing up the benefits of conversion.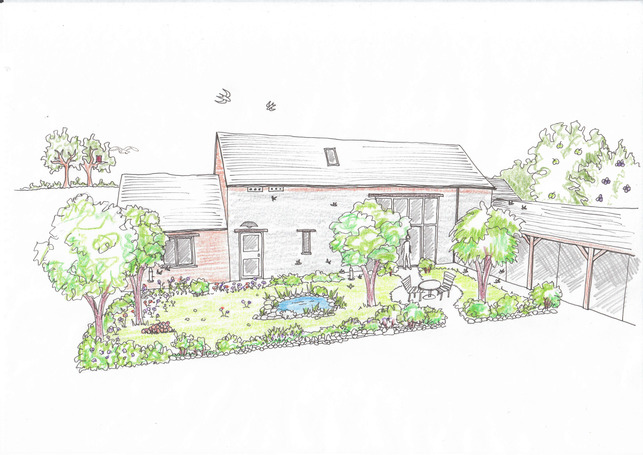 Under the old permitted rights, barn owners could apply to convert buildings into three new homes with a combined floor space of up to 450 square metres.
Under the new order, conversions can comprise three larger homes of up to 465 square metres in total, or five smaller homes, each no larger than 100 square metres, within the same 465 square metres limit.
But, crucially, developers can now also mix and match larger and smaller homes, building up to three larger homes within the 465 square metre limit and up to four of the smaller homes, as long as the total does not exceed five. By building one large home at 465 square metres plus four 100 square metre smaller homes, for example, the permitted limit can be extended to 865 square metres.
The policy is unpopular with many local planning authorities, who are opposed to permitted development rights for barn conversions on principle, arguing that the conversions are outside of normal development control and make no contribution to affordable housing and local infrastructure.
Rates of refusal were so high for the first year of the development rights policy that the government decided to update guidance so that location, the most common objection given by planners, was no longer allowed to be a sufficient reason for refusing prior approval.
This did improve the situation for applicants, but figures show that refusals for barn conversions are still running at twice the average rate for prior approval applications generally.
RIBA Past President Ruth Reed, director of Shropshire based Green Planning Studio, says they receive about one inquiry a week about a barn conversion, but generally approach them with caution.
'They remain unpopular with local authorities for a variety of reasons, so we will look at the project and the local authority stance together. Some local authorities are generous, some will do everything they can to resist,' says Reed.
'The larger numbers [of units permitted by the revised policy] will make conversions a lot more interesting to small developers, but the same concerns still apply.'
One of the main areas of contention is whether a project is a conversion or not. The permitted development order allows for the replacement of external walls as well as roofs, doors and windows, plus additional building works judged to be reasonable for the building to function as a dwelling. This offers great scope, in theory, for the transformation of workaday barns and other basic structures.
'There has to be a building there to convert. A brick building with a tile roof may be okay, but when you have a steel-framed Dutch barn, for instance, are you really converting or just building? The decision can turn out to be a subjective judgement by the planner,' warns Reed.
It is also common for projects to start out as permitted development prior approval applications, but to evolve into full planning applications once the principle of a dwelling on the site has been established and potential grounds for refusal, such as contaminated land issues, have been addressed.
Clare Nash, author of Contemporary Vernacular Design, says her Northamptonshire practice has projects that started out this way, but she regularly decides to go for full planning permission instead to give the project a bit extra.
Most of these conversions would not be possible at all, she says, without the permitted development right in the background, as this has become the door opener to consideration of full applications.
Thanks to Philip Waddy, Partner, West Waddy ADP; Ruth Reed, Director, Green Planning Studio; Clare Nash, Director, Clare Nash Architecture.
Text by Neal Morris. This is a Professional Feature edited by the RIBA Practice team. Send us your feedback and ideas
RIBA Core Curriculum Topic: Places, planning and communities.
As part of the flexible RIBA CPD programme, Professional Features count as microlearning. See further information on the updated RIBA CPD Core Curriculum and on fulfilling your CPD requirements as an RIBA Chartered Member.
Posted on 10 May 2018.