17 September 2020
The coronavirus epidemic has demonstrated the role that places play in supporting community well-being and prosperity. This is perhaps best illustrated by the informal neighbourhood support groups that emerged during lockdown, yet other examples no doubt can be found. Resilience clearly is critical to communities – enabling them to cope with and recover from unforeseen circumstances. But how can we design processes and places that support it?
This blog post, part of a series published for the Future Place programme, discusses community resilience in the context of the coronavirus pandemic. Drawing on insights from the author's practical and academic work, it explores proactive strategies for supporting and empowering communities as we look towards the recovery.
Community engagement: a mixed record
Community engagement has a mixed record in the UK. Developments such as the Byker Estate show how engagement can be rooted in radical ideas of co-creation and civic participation; and though it has its detractors, Erskine's inclusive design ethos today inspires practitioners to achieve better outcomes with communities. But engagement is also sometimes co-opted to validate already-made decisions or to make undeliverable promises that risk alienating the community. This is obviously problematic and it raises questions about what constitutes good practice.
COVID-19 has shown us that things can be done differently and we now need to bring about a shift in engagement practice: from temporary and conditional forms of community engagement to a more equitable and sustainable model aiming for long-term community resilience. This shift involves a temporal as well as a methodological step-change. Processes of participation, co-creation, and consultation must be centred as constituent parts of a community's present – not as conditions of inclusion in a speculative future. Below I set out some tactics for how this can be achieved.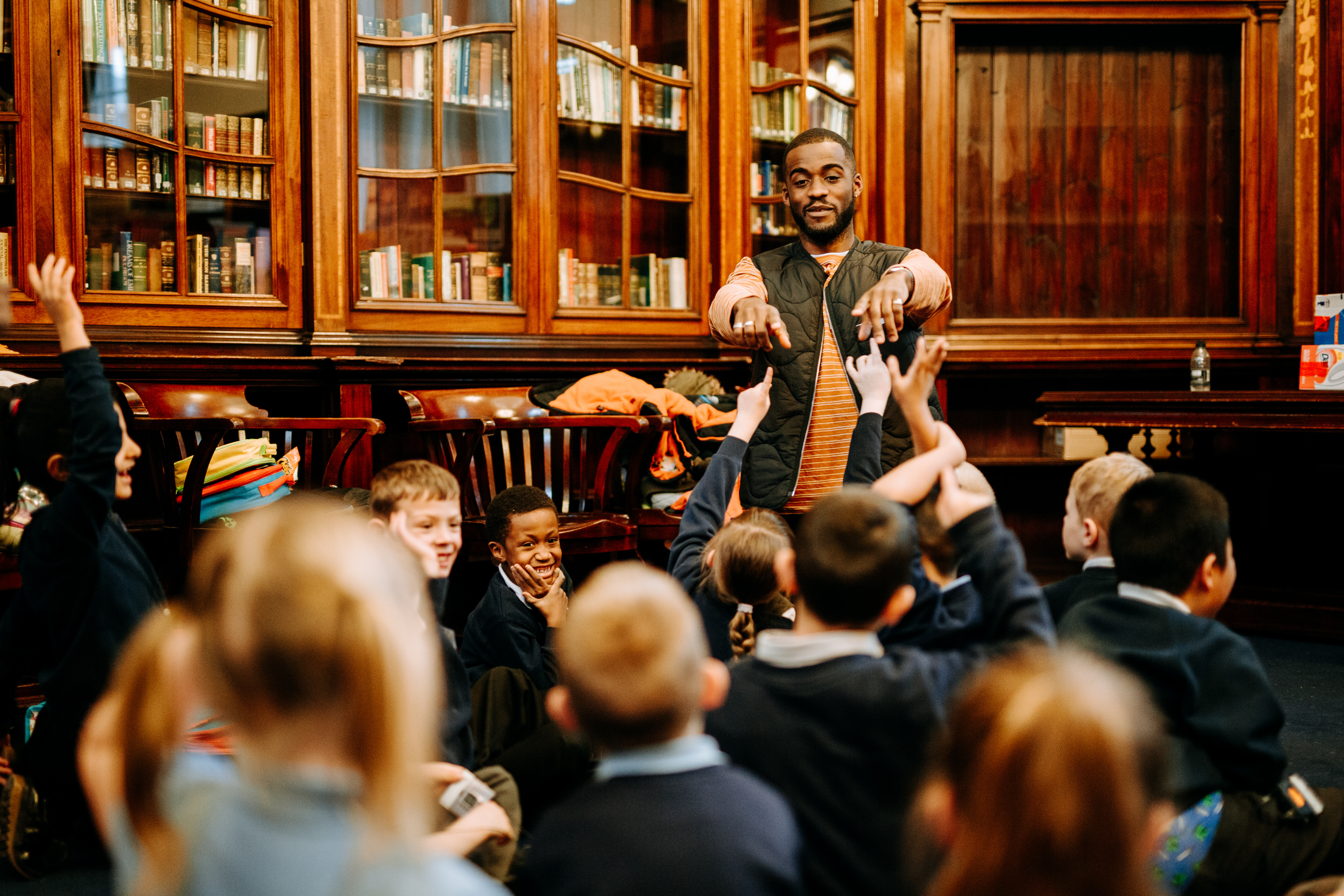 Youth work is critical to community resilience
As studies into health, attainment gaps, and housing segregation show, changes to the built environment can significantly impact the development and well-being of young people. Yet this demographic only rarely is included in conversations about how we shape our cities. This clearly is problematic from a democratic perspective – particularly when age-based exclusion compounds other divisions, whether these are to do with race, gender, or class.
Much of our work at RESOLVE is focused on collaboration, knowledge-sharing, and co-creation with young people from underrepresented backgrounds, and we have seen how working with this demographic can be central to building community resilience for the long term. This is not just about spaces: it is about ensuring that knowhow, skills, and cultures are nurtured in local areas for the benefit of the people who live there.
My work with Dr Julia King on the LSE Cities project, 'Seen & Heard', is evidence of this. The project, which celebrates 16 to 25-year-olds' experience of cities and situates this within wider conversations related to design practice and urban policy, has shown that powerful socio-political outcomes can be realised when young people are treated as stakeholders rather than a security risk.
Other practices – such as Matt + Fiona and Build Up Foundation – use similar approaches with outstanding results. What these projects demonstrate, collectively, is how involving young people in the design of their local environment can produce valuable political outcomes as well as spatial structures. They show that resilience is grounded in an approach which has to be inclusive.
Architectural interventions can build a case for spatial justice
Equitable and just access to space is another thing which is central to community resilience. Access acts as an assurance of a better future for the community; a statement of intent that everyone is welcome. Yet whether by design or by accident, some spaces and amenities exclude communities. When this happens, people don't feel welcome and over time this can lead to feelings of alienation and resentment.
Architectural interventions – even temporary ones – can provide useful ideas for how to address such issues and broaden access to places and spaces. Our work with art institutions is a testament to this, challenging the usual regimes of use and access, and repurposing institutional space to provide access to local residents and communities of interest.
This can be done in multiple ways. During a residency with S1 Artspace in Sheffield, RESOLVE opened the gallery's exhibition space for 7 days, morning till evening, for local musicians, dancers, and performers to use as a rehearsal space, a performance venue – or just as a place to jam. Though temporary, this intervention demonstrated the growing need for flexible spaces for creatives whose work is inherently performative, collaborative, and space-intensive.
It also showed how access can facilitate expression and community resilience – as well as further social justice.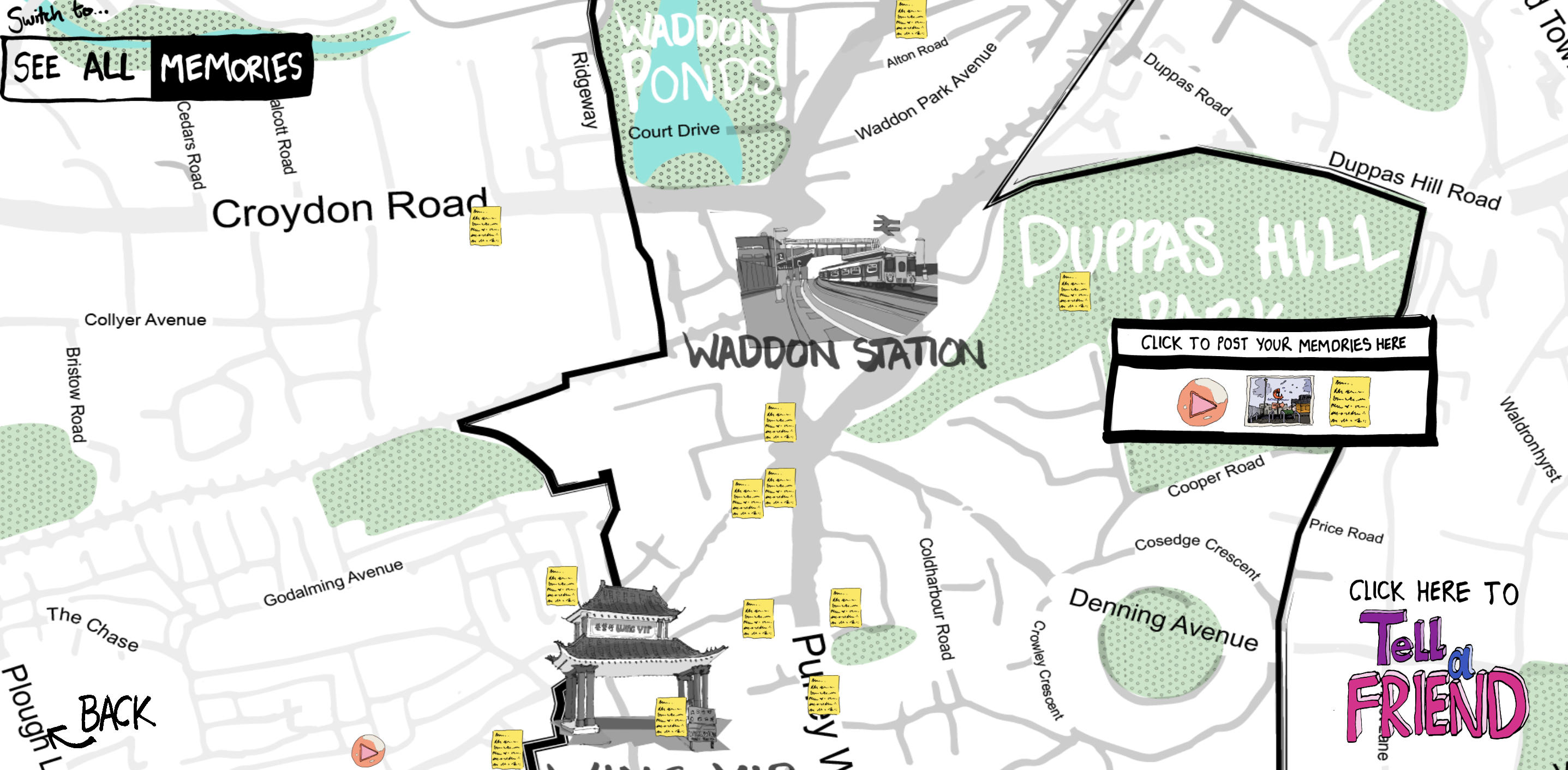 Digital work should augment reality, not replace it
Using digital platforms to engage with communities has been a popular idea during lockdown. This is understandable as digital space offers possibilities that go beyond the constraints of physical structures. However, if used inappropriately, digital engagement can exacerbate existing societal inequalities.
When using digital technology to engage with communities, it is important to manage expectations about the perceived benefits. We must work hard to ensure that we are inclusive in our approach and that we do not replace alienation on the ground with estrangement on the screen.
Two of our projects had to migrate to a digital platform during the pandemic: one with Croydon Council, the other with the Kunstverein Braunschweig in Germany. Engagement with diverse, non-homogeneous communities – users and residents of Purley Way in one project, the black diaspora of Germany in the other – was central to both projects.
From the start, we were keen to use our digital platforms to offer a potential route to community resilience. To achieve that aim, Croydon agreed to develop an open-source platform that can be adapted and reused; and Braunschweig formed an archive of practice which can be used to kickstart other projects further down the line.
In both cases, the aim was not to remove the need for physical connection but to augment it; providing grounds for present collaboration and future co-creation that far outlast the immediate remit for engagement.
As the digital and physical worlds become ever more imbricated, using digital platforms to seed and document real-world engagement will be critical.
Community resilience: an ongoing investigation
The strategies that I have set out above will not be a panacea for local communities. They are a good place to start, but new strategies must constantly be developed in response to the changing circumstances faced by communities.
This week, RESOLVE is launching a new site-specific installation at Now Gallery as part of the London Design Festival. In addition to the installation, there will be a public programme of events that explores community practices and future cities, marking the next phase in our ongoing investigation into community representation and resilience.
Everyone is invited to come down and participate. Who knows, we might develop new forms of engagement together?
About the author
Akil-Scafe Smith is a Researcher at LSE Cities and Head of Design of RESOLVE COLLECTIVE; an interdisciplinary design collective that combines architecture, engineering, technology and art to address social challenges. Close from Afar, an installation by RESOLVE which explores community and future cities, is now open at Now Gallery; a public programme will run from 18 to 20 September.
In celebration of National Inclusion Week, the RIBA is hosting the Inclusion by Design Festival. Taking place from 28 September to 2 October 2020, the festival is part of a programme of action to develop and support equity and inclusion within the RIBA, architecture profession and the wider built environment.