08 August 2020
The links between town planning and the promotion of good health are long-established. As planners are aware, town planning and public health are siblings, both emerging in the late nineteenth century to tackle the unsanitary, overcrowded and often inhumane conditions of industrial cities. Despite these conjoined origins, however, the subsequent relationship between planning and public health has proved less symbiotic.
Although health has shifted to a marginalised position within the planning agenda, where it has almost been forgotten, the short and long-term impacts of COVID-19 will almost certainly see a return of health issues to the political agenda and, hopefully, a return of health considerations to the core of planning and placemaking.
This post, part of a series of blogs published for the Future Place programme, discusses the relationship between place and well-being and explores tactics for how to promote physical and mental welfare through proactive planning and placemaking.
Learning the lesson from COVID-19
In the wake of the pandemic, one of the most pressing tasks for governments across the world will be to draw lessons from the design of the built environment and its impact on health. This will require decisions about what post-pandemic cities and towns should look like in a context of climate emergency and economic recovery.
That will not be an easy task. However, when designing post-pandemic cities and their associated houses and infrastructures, architects, planners, policy-makers and public health professionals will have to bear in mind the simplest yet most important lesson COVID-19 has taught us: Healthy environments make healthy people. Healthy people, in turn, underpin economic vitality.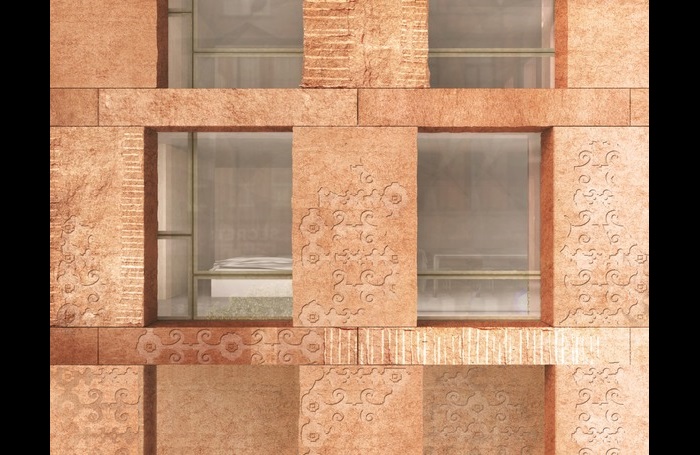 Planning for physical and mental well-being
This is hardly new. For decades, planners, architects and placemakers have been working to improve health and well-being. In doing so, they've made the case for — among other things — active travel and neighbourhood designs that promote physical activity, enhance social connections and strengthen mental health.
They have also long argued for compact neighbourhoods with local facilities and public transport accessibility allowing car-free access to jobs and wider services. What COVID-19 has revealed, is that those things do in fact matter.
Now that we have learned (the hard way) that the environment influences health, a crucial question emerging is the extent to which architecture and planning can (or should) influence the environment? In a post-pandemic context, some will inevitably argue that we should do away with planning (at least, its regulatory functions) to cut costs and speed up recovery.
However, the imperative to keep the economy moving should not justify, in the short-term, socially or environmentally damaging developments that we will have to live with in the long term.
Working across professional boundaries to promote healthy cities
Recent RTPI research on healthy placemaking speaks to this debate in several ways:
First, findings suggest that health policy is not only a matter for health care professionals but for the many powers and professions that shape the social, economic and environmental determinants of health. In that context, planners, architects and developers all have responsibility for promoting healthy settlements.
Second, findings show that a successful 'planning-health dialogue' is key to overcome place-based challenges and to improve urban health outcomes. In that light, it is clear that future successes will hinge on appropriate resourcing being made available, and an active role for planners, architects and other placemakers endowed with the right communication and negotiation skills.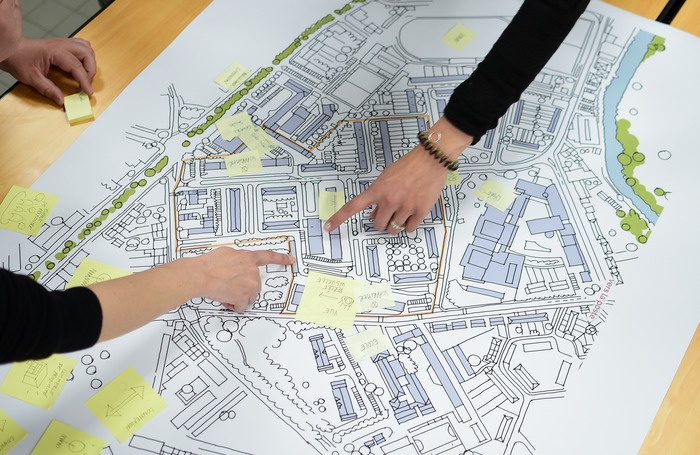 Engaging communities
Finally, the study suggests that successful implementation of health principles in planning decisions is contingent on public engagement and the active involvement of stakeholders in the decision-making process.
In a post-COVID-19 context – where radically new forms of neighbourhood designs and settlement patterns are likely to be explored – it will be crucial to listen to the voices of communities who have experienced the direct impacts and consequences of one of the worst public health crises in a century.
What is clear, is that the task of designing future places must be undertaken by planners and architects working closely together with developers, policymakers and public health practitioners. As we begin planning for healthier, more sustainable and socially just towns and cities, the starting point should be a joined-up approach which harnesses the different skill sets of the sector and engages communities in processes of genuine consultation and co-design.
About the author
Aude Bicquelet-Lock is Deputy Head of Policy & Research at the Royal Town Planning Institute (RTPI) where she leads on projects on health and inclusive planning. She is also a visiting professor at the University of West England.
RTPI are Partners of the Future Place programme which advances and implements transformational thinking on strategic policy issues facing local authorities including: housing, health, economic regeneration, climate change and social justice.