10 September 2020
As we dust ourselves off from a heady summer of hypothesising from our home offices and look (somewhat hopelessly) into another six months of life in lockdown, it feels timely to "check-in" on some of the predictions made in March about how this pandemic will transform the world we live in.
This blog post, part of a series published for the Future Place programme, revisits these predictions and, in doing so, also explores how foregrounding social value in the design process can help us create a better, more sustainable and equitable built environment.
New values of the post-COVID world
One of the possible upshots of lockdown was the prospect of environmental recovery, for instance through reduced emissions. However, over the past months, some of these hopes have fallen by the wayside – sometimes quite literally, as disposable masks have been added to the edges of our urban aesthetic along with crisp packets and cigarette butts. The roar of cars has also returned, scaring away whatever wildlife had returned to our towns and cities.
These setbacks notwithstanding, some ideas do seem to have percolated from the fringes into the mainstream during these past months, prompting shifts in our discourse which may turn out to be lasting. In April, former Bank of England Governor, Mark Carney, wrote in the Economist that "value will change in a post-Covid world… there's a possibility that the gulf between what markets value and what people value will close."
This is a sentiment that sustainability professionals have shared for some time however, it is exciting to hear it from someone like Carney.
A summer of fresh ideas
As for the built environment sector, the summer has seen the launch of an abundance of reports and initiatives on social value, all predicated on what would once have seemed a radical assumption: that businesses don't operate in a vacuum.
Reports on social value were published by the Institute for Economic Development, the Institution of Civil Engineers and Revo. Separate to that, the Construction Innovation Hub brought together industry stakeholders to co-create a Value Toolkit, and the Royal Institution of Chartered Surveyors launched a report on Measuring Social Value in Infrastructure.
New insights and approaches are needed. In the built environment, one of the challenges has been connecting an abstract buzzword ('social value') and uninspiring procurement frameworks with the stuff we all get excited about: places that are great to be in.
Partly, this is a problem of measurement. Measuring the social value generated from an apprenticeship is much easier than calculating the value that a beautiful and sustainable place has on our quality of life.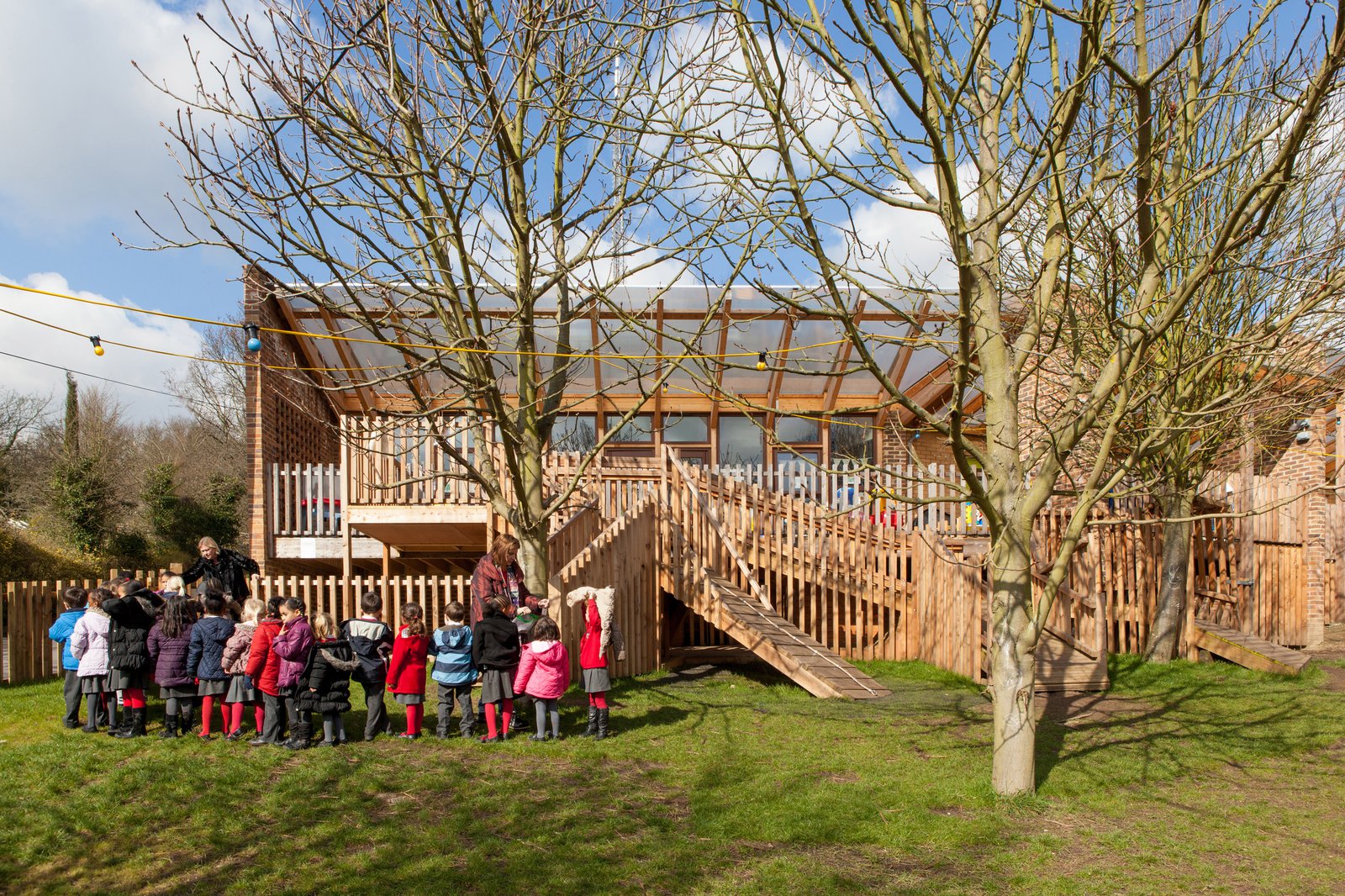 Defining social value
In response to this, UKGBC has formed an industry task group to create a clearer definition of social value for the built environment sector. This definition will help expand people's understanding of what social value looks like within the context of the built environment and help highlight the benefits gained by communities from high-quality places.
Two of the trickiest areas of discussion have been around how we define the beneficiaries of social value, and how relevant the activities to deliver social value should be to the building or place in question. Although we don't want the definition to limit the range of potential positive impacts, I hope that it will bring the places themselves and the people who inhabit them to the forefront.
New practices of the post-COVID world
While some architects and urban designers may be critical of the push to quantify social value, the coronavirus epidemic clearly is an opportunity to engage with new forms of thinking and practices. We must make sure we seize this.
Although measuring the social value of design interventions is not yet an advanced practice, there is an increasing number of tools for architects to start measuring the impact of design decisions and using those calculations to engage clients in better decision-making. RIBA's Social Value Toolkit for Architecture is a case in point and a great starting point for practitioners.
As we look ahead, my hope is that the conversations we're having now become a defining moment for our industry. Since lockdown was declared in March, an exciting grass roots movement has emerged in my home city of Bristol to help reclaim public realm for the people.
The campaign suggests tree planters and outside seating for high streets to stem the flow of through traffic. It seems that the increased amount of time at home and in and around our local area has allowed us to connect the dots from the quality of those spaces and our quality of life.
These ideas and designs are being developed by residents in response to local opportunities and challenges. Local communities are therefore leading the way. Now the industry needs to catch up.
About the author
Sophia Cox is Sustainability Adviser at UKGBC where, among other things, she leads UKGBC's social value programme.