01 October 2020
City authorities around the world have had to act quickly to adapt to the coronavirus epidemic and associated social distancing measures, with places such as London, Paris and Bogota having rapidly implemented widened pavements and new cycle lanes to absorb increased numbers of pedestrians and cyclists.
The speed with which these initiatives have been rolled out has been impressive. However, while changes to transport patterns are welcome – and hopefully hint at a more permanent transition towards sustainable transport – new infrastructure measures must be part of a wider conversation about the built environment which should take into account local communities and the availability of local amenities as well as transport.
This blog post, part of a series published for the Future Place programme, uses the idea of the walkable (and bikeable) city to explore this question in more detail. It argues that walkability can support the transition towards greener, safer and happier streets, and discusses three levels – the city, the neighbourhood, and the street – where such transformations can be initiated and explored.
City Scale: A Walkable Urban Lattice
To plan for a walkable city, we should begin by looking at the structure, or grain, of the city. With less traffic coming into the central business districts of our larger cities, we must explore the possibility of forming and solidifying stronger connections between neighbourhoods. In a place like London – effectively a city composed of villages – such a reconfiguration would not only help promote sustainable travel but also support the city's inherent polycentricity.
Over time, this would help usher in a reorientation of urban life from the CBD towards smaller urban hubs. Until recently, it might have seemed utopian to propose that people live, work and socialise within the tight perimeter of their neighbourhoods – particularly in larger cities where residents have become accustomed to commuting into work. But lockdown has shown us the benefits of local living, and the absurdity – not to say wastefulness – of long hours spent commuting.
Pivoting towards a more polycentric city could also help nurture a green revolution. A more lattice-like built environment should be structured around a network of green corridors that function not just as transport routes and commercial high streets but also as linear parks. In time, that would introduce a greater, more varied urban ecology (and in London, such measures would contribute to the city's status as a National Park City).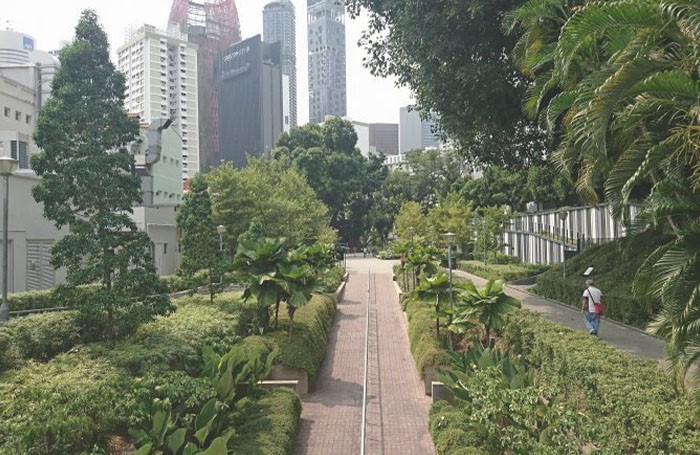 Neighbourhood Scale: Concentrated Amenities
The creation of a more distributed urban structure would help realise a city where people can work, live and play locally. However, it is critical that the distinctiveness and local character of the neighbourhood is retained. Barcelona is an example of how this can be achieved. Here, 'block identity' is shaped by the ambition to give streets back to residents. Faced with rising levels of pollution and noise, the city has also begun implementing its own 'walkability' plan.
Based around the idea of 'superilles' or 'superblocks' – mini neighbourhoods around which traffic can flow, and in which spaces are repurposed to 'fill the city with life' – the city's local plan aims to reduce traffic by 21% and will give 60% of streets currently used by cars over to community use as 'citizen spaces'. As it is implemented, the plan is set to have a huge impact on resident well-being.
We must also look at how people move within their neighbourhoods. As our research from the Elthorne housing estate in London reveals, facilitating different kinds of movement in residential areas can help improve safety and inclusiveness. This isn't surprising: it is after all the streets and pathways connecting buildings that are the main public places of the city – its 'most vital organs', according to Jane Jacobs.
Walkable neighbourhoods connect us physically and socially. If designed well, they also afford protection. One resident from the estate remarked that she'd heard a young woman walking home late at night in her heels, and thinking, "oh! she's brave"'! But walking at night shouldn't be a privilege – irrespective of gender – and while it might not be a panacea, more thoughtfully designed neighbourhoods can help make promote a safer built environment for everyone.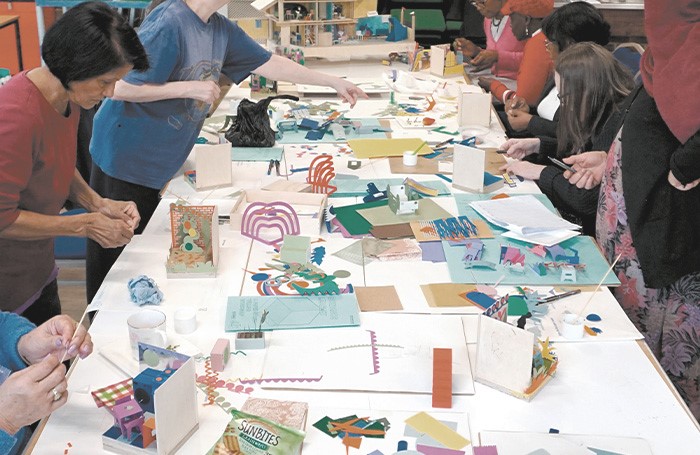 Street scale: shaping shared streets
The question of place goes beyond the physical characteristics of a neighbourhood. Successful neighbourhoods are places where the surrounding communities lay claim to the streets they share – based on their visions for the future of the place and on their terms. As architects, we must get better at understanding how our decisions either enable or disable community participation and ownership and explore how we can build that insight into our design approach.
Community engagement is obviously key to this. When carried out in a spirit of genuine dialogue and exploration, public engagement can be a powerful tool for designers. It has the potential to reveal the attachment that residents form, and sometimes lose, with their surroundings over time. This can in turn provide powerful insights for how we design.
Walking interviews on the Elthorn Estate, for instance, enabled us to better understand the impact of the built environment on residents. For Laura, a 75-year-old resident, things such as access, paving, lighting, rest stops – and their knock-on effects on confidence, health and safety – were real concerns which are likely to be felt by other people, whether old or physically impaired. It is critical that we take such insights into account when we design.
Looking ahead to the walkable city
Coronavirus may or may not turn out to be an inflection point in human history; only time will tell. But we are already faced with an enormous challenge – global warming – which needs our urgent attention, and we must now use coronavirus as a catalyst to initiate fundamental changes in how we engage, design and build. This should include a more holistic notion of how we design streets and neighbourhoods, and the principles that I have set out here provide some clues to how that might look in practice.
Ultimately, our relevance as practitioners comes from building relationships from the scale of the individual to the scale of the community. Future places should be based on a collective and inquisitive bottom-up approach, and communities must be part of that conversation. We must rethink our design methodology as something dynamic and involved – as opposed to static and assumed.
About the author
Naomi Rubbra is the co-founder of PeopleMatter; a practice dedicated to rethinking cities to improve the quality of urban life. Their winning RIBA Rethink street-scale proposal 'Streets Are Made For Walking' instigated the thinking for this blog post. Naomi had her work commended in the 2017 RIBA Dissertation Medal, was the winner of the RIBA Dissertation Medal in 2019, and is a member of the Education Development Group. PeopleMatter have been working in collaboration to deliver the Bartlett's flagship public lecture series this Autumn, which will examine the theme 'Towards a New Normal'. The series aims to place a spotlight on issues of equality, equity, diversity and inclusion. All events will be streamed on the school's YouTube channel weekly at 18:00 (UK time) from Wednesday 7 October.