Brexit-battered pound raises profit margins overseas
02 November 2016
Post-Brexit prospects may look uncertain for the UK construction market, but the impact of the referendum vote on the value of the pound has made it a better time than ever to export architectural services.
Adrian Malleson, Head of Research, Analysis and Forecasting at NBS, says the pound's fall from being worth a shade under $1.5 in June to its current value of around $1.2 may present an excellent opportunity for UK architects to export.
'A weak pound means either more attractive pricing for overseas clients, or a higher margin for UK architects working overseas,' Malleson says.
UK architecture is valued overseas primarily because of the excellence in British architects' design and innovative practice that makes it a world leader, rather than because of price, Malleson argues. And this isn't just excellence in early stage design, but also transformative design and construction processes such as BIM.
'We can see this in the balance of trade figures. In 2014 we exported £413 million of architectural services, and imported only £105 million,' says Malleson.
Grimshaw Architect's managing director Mark Middleton is also urging UK architects to look for new opportunities overseas.
'Brexit has been a hard pill to swallow for many of us in the construction industry, but it is vital that we lift our heads up and strive for opportunities further afield. Looking inward there is a loss of confidence throughout the industry, but there are plenty of projects to be had globally, especially in emerging markets in Asia and the Middle East,' Middleton says.
For Middleton, three areas of the RIBA's work with government will be of particular importance:
'The first is to ensure that designers are an integral part of the country's burst of infrastructure projects; the second is to support the Department of International Trade in helping British firms establish themselves overseas; and the third is to work towards reciprocity in architectural qualifications between the US, UK and Australia,' he says.
'The latter point will provide a simple solution to skills shortages and will ensure staff can move between offices easily. If practices are truly agile they can respond more easily to each location's political and economic fluctuations.'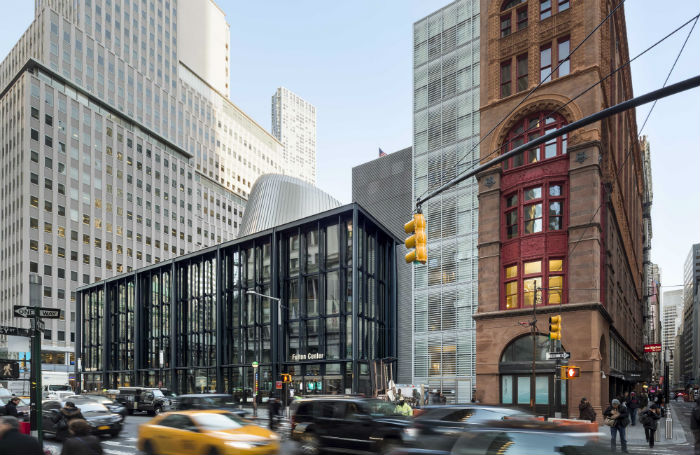 Last week, RIBA Chief Executive Alan Vallance and RIBA President Jane Duncan respectively met with Secretary of State of Culture, Media and Sport Karen Bradley MP and Secretary of State for Exiting the European Union David Davis MP to discuss the implications of Brexit. Among issues discussed were terms of trade after the UK leaves the EU, and retaining access to skills and talent. The RIBA has also been providing evidence to Parliament, and meeting with civil servants to discuss a range of issues relating to Brexit.
RIBA Executive Director Members Adrian Dobson highlights that the RIBA not only continues to promote mutual recognition of professional qualifications for architects with EU, but is also discussing the potential for wider reciprocity arrangements with both government and industry.
'Brexit will bring opportunities as well as challenges, and wider reciprocity of architectural qualifications with other countries is now becoming a more realistic prospect that it has been for some time, says Dobson.
Malleson also believes that London's role as a global hub also supports UK architecture's global profile and its skills base and needs to be preserved.
'It's a place many overseas architects come to work in for a while, then return to their home country to become advocates of British architecture. It's so important we don't lose that,' he says.
The NBS forecaster says the current situation in the UK is unlike the recession in 2008, when UK construction output fell almost 14% in one year. Instead he says Brexit is likely to cause a slower, much less severe contraction caused primarily by uncertainty. Areas of strength will include housing and infrastructure.
Thanks to Adrian Malleson, Head of Research, Analysis and Forecasting at NBS; and Mark Middleton, Managing Director, Grimshaw.
Text by Neal Morris, © RIBA