Brexit drives diversification
14 June 2018
Diversification has always made good business sense, but the need to respond to continuing uncertainty in the wake of Brexit is lending practices' efforts more momentum.
Hawkins\Brown, celebrating thirty years of practice this summer, has always tried to maintain a spread across different market sectors, but is now consciously diversifying regionally and internationally – a Manchester office established as a response to devolution, an Edinburgh office opening this summer, work secured in the Middle East and most recently, as a direct response to Brexit, the establishment of a new office in Los Angeles.
'An earlier generation of [large] practices has already done it, so in some ways we are playing catch up, but uncertainty over Brexit is undoubtedly having an impact and is intensifying our diversification efforts,' says Alastair Roberts, Chief Operating Officer.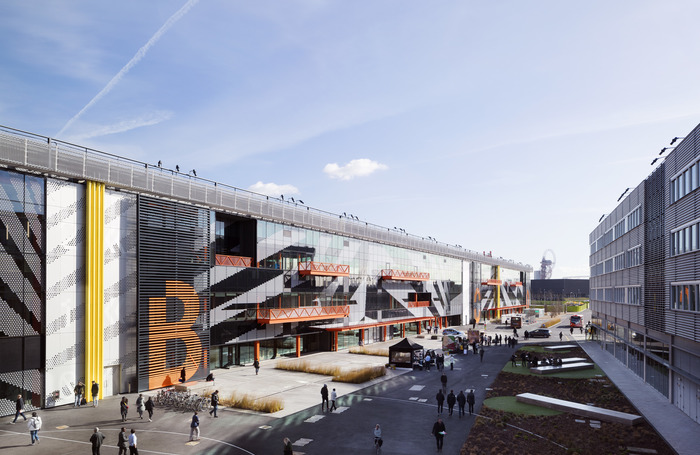 While some UK consultants have been establishing offices on the EU mainland to guarantee future access to EU tenders, Roberts views Europe as too competitive to be the best option for diversification, with open competitions, for instance, offering a very low rate of success for participating practices.
Hawkins\Brown has done successful collaborations, teaming up with Danish library expert Schmidt Hammer Lassen Architects to design Bristol University's new central library. It is these partnership arrangements that Roberts sees as the way to go to win future EU commissions.
The practice was strategic about its entry to the U.S market, choosing higher education as the sector they would target. It commissioned its own market research, bringing in an external consultant to look at capital expenditure in the education sector, the strength of competition, and openness of the market to new entrants.
'We wanted to size up the market. The U.S. has a good market size, the language is helpful and the California economy on its own has just overtaken the UK, which is where we decided we could make the most of our relevant experience in higher education. To go in as a generalist would be too high risk, though we are likely to be looking at transport and infrastructure opportunities in California as well,' explains Roberts.
It is early days, having only just hired its first California state-licensed architect. Any practices thinking of following suit should be aware that for any architect to stamp a drawing in the U.S., they have to be registered in the same state as the project, so local representation is a given.
Hawkins\Brown is currently working in Abu Dhabi and has a large project in Saudi Arabia, but the bulk of the work is still carried out in London.
Closer to home, the Manchester office was set up to take advantage of the rebalance expected to take place regionally through devolution. While the office enjoys a great deal of autonomy, 26 out of the 28 staff there are designers, with the decision taken to provide all support and IT functions from London.
In Edinburgh, an office is being established over the summer and has already won two projects in Scotland and one in Belfast.
Roberts reports that for Hawkins\Brown it has been largely business as usual since the EU referendum, with monthly income remaining stable and rising slightly since the vote. However, the practice did step back from taking extra office space in London and is now more active in financial monitoring as UK projects become more stop-start than previously and with greater hesitancy among clients.
Continued market uncertainty is not a good business environment for growth, hence the search for new markets overseas. 'We do have a strategic goal to be more internationally established so we can take advantage of exciting opportunities. Brexit is just accelerating it,' says Roberts.
Thanks to Alastair Roberts, Chief Operating Officer, Hawkins\Brown.
Text by Neal Morris. This is a Professional Feature edited by the RIBA Practice team. Send us your feedback and ideas
RIBA Core Curriculum Topic: Business, clients and services.
As part of the flexible RIBA CPD programme, Professional Features count as microlearning. See further information on the updated RIBA CPD Core Curriculum and on fulfilling your CPD requirements as an RIBA Chartered Member.
Posted on 14 June 2018.