18 October 2018
The government is to look again at permitted development rights to allow property owners to extend buildings upwards to create new homes and increase housing density.
The proposals were announced by Housing Secretary James Brokenshire at the Conservative Party Conference and swiftly confirmed in a separate statement on new housing measures issued by the MHCLG, which said the measures could apply to existing blocks of flats, shops and offices.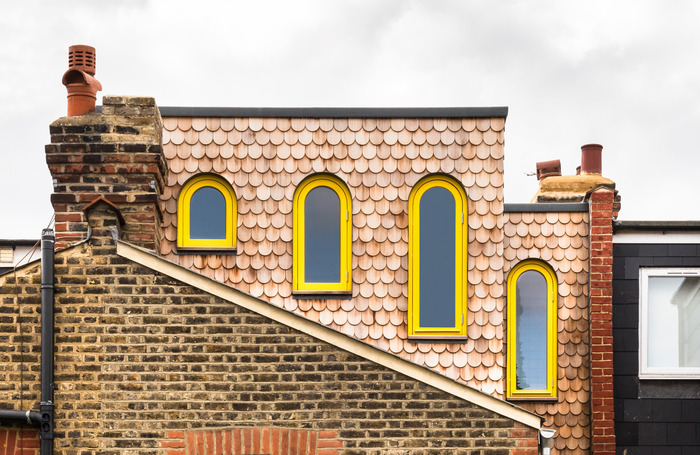 Brokenshire said his proposals would 'permit people to build up on existing buildings rather than to build out to use more precious land'.
The proposal is not a new idea. Similar plans were first floated by the Treasury in its Productivity Plan three years ago, when it was seen by some as a potential windfall for property owners and a source of new work for architects in areas of high housing value.
That plan subsequently turned into a joint consultation by the government and the Mayor of London for proposals that would apply only to the capital.
Three options were put forward at the time: London-wide permitted development rights (but requiring prior approval) to add up to two storeys to match the height of an adjoining roofline; local development orders applying to specific areas or boroughs; and a presumption in favour of building upwards in areas earmarked for intensification in a revision of the London Plan.
In the event, none of these proposals were adopted, amid reports that the consultation response did not support a blanket approach to allowing landlords to build upwards, even though the proposals promised additional safeguards to protect conservation and other sensitive areas.
Instead, the revised National Planning Policy Framework was given new planning guidance to support 'opportunities to use the airspace above existing residential and commercial premises for new homes'.
Brokenshire appears to want to go further by finding an acceptable formula for permitted development rights. The MHCLG has not given a timetable, beyond saying it will consult on the proposals in due course.
The Housing Secretary is also planning to revisit the government's stated aim of supporting the development of a new wave of garden communities, having promised the Conservative party conference to give new powers to local authorities and clearer rules to local communities concerning any land assembly needed to make proposed communities a reality.
Meanwhile the MHCLG statement held out the prospect of 'additional freedom' for local authorities to make the most of existing brownfield land and to dispose of surplus public land where it could accommodate new housing, suggesting that a package of housing and planning measures could be in the pipeline.
Text by Neal Morris. This is a Professional Feature edited by the RIBA Practice team. Send us your feedback and ideas
This year's Guerrilla Tactics 2018: Expanding Practice: Navigating the architecture of planning, procurement and property, on 13-14 November will explore the systems of planning, procurement and property that influence architects' work every day. It will equip small practices with the insights, tools and tactics to engage with the system earlier upstream and to creatively engage their practice.

RIBA Core Curriculum Topic: Places, planning and communities.
As part of the flexible RIBA CPD programme, Professional Features count as microlearning. See further information on the updated RIBA CPD Core Curriculum and on fulfilling your CPD requirements as an RIBA Chartered Member.
Posted on 18 October 2018.