01 October 2018
To mark Black History Month 2018, we're celebrating the black architects of tomorrow. In order to do so, we asked ED&I groups including; Architects for Change, the RIBA Women in Architects Group, Built by Us, RIBA Board & Council, RIBA Role Models and RIBA Practice Role Models to nominate a newly-qualified black architect or architecture student from either a Part 1, Part 2 or Part 3 course who has had an inspirational journey into architecture.
Meet the eleven Part 2 students who have been nominated as inspirational young black architects and discover their story in their own words.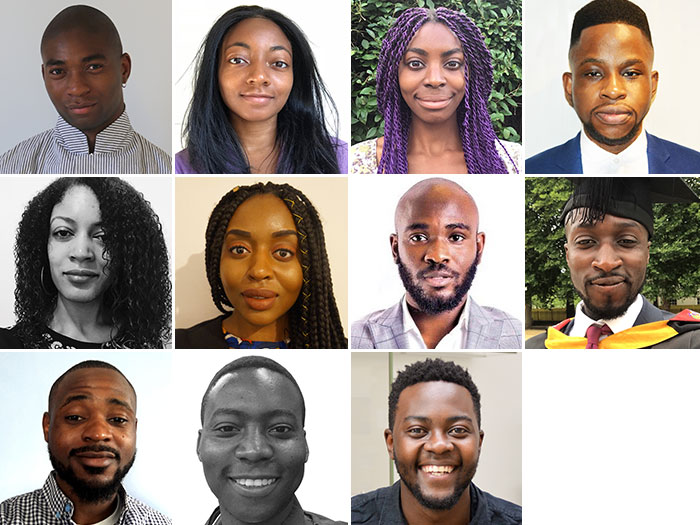 Giles Nartey: "One word to sum up my experience would be varied"
Elizabeth Mitchell-Yankah: "I constantly strive to produce work that serves the community in more than a functional way"

Sammy-Jo Hagan: "Being raised in a nondescript, standardised housing association home, I came to understand the impact that the built environment has on people"
Paul Daramola: "The prospect of training as an architect in Nigeria was relatively non-existent for me because my family wasn't elite enough. However, since my move to the UK I have worked hard at realising my dream"
Rosaleen Commettant:" I have always had a passion for the skills involved in architecture, and the social inclusion that architecture can create in built form"

Stephanie Ete: "I hope that I can help other young black architects in-the-making to know that their journey into the profession can be whatever they wish it to be"

Ope Adeyileka: "I work to attain a standard of excellence in the broad mix of skills and responsibilities expected from an Aspiring Architect"

George Aboagye Williams:"Architecture holds the innate capability of being able to define identity"
Audu Akange: "I'm interested in the design process and how architecture as a language is represented and ultimately conceived"

Jonah Luswata: " I am motivated to offer my voice, historically and contextually subaltern in this field, and contribute to a more vibrant, diverse and inclusive architectural discourse."

Niza Nyimbili: "I have experienced the contrast between developed and under-developed environments, which sparked a passion in me to use architecture to bridge this gap"