01 October 2018
To mark Black History Month 2018, we're celebrating the black architects of tomorrow. In order to do so, we asked ED&I groups including; Architects for Change, the RIBA Women in Architects Group, Built by Us, RIBA Board & Council, RIBA Role Models and RIBA Practice Role Models to nominate a newly-qualified black architect or architecture student from either a Part 1, Part 2 or Part 3 course who has had an inspirational journey into architecture.
Meet the twelve Part 3 students who have been nominated as inspirational young black architects and discover their story in their own words.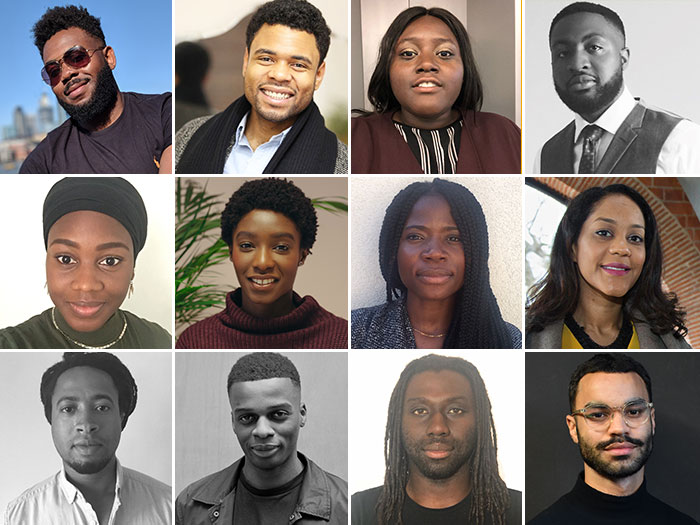 Seun Keshiro: " I believe representation is important, regardless of what colour you are it's a good thing to be reminded that people that look like you are doing what you aspire to do"

Akin Lisk-Carew: "I strive to get the younger generation excited about Architecture wherever I can"

Natalie Azodo: "Within my masters, I made it a mission to break down barriers between students and tutors"

Prince Ajene: "Prince Ajene is an emerging design practitioner and professional at the penultimate stage of his architectural training"
Antonia Blege: "I am very passionate about the development, growth and future of black architects"
Selasi Sefute: "Through my involvement with organisations such as the Stephen Lawrence Charitable Trust, Paradigm, Black Females in Architecture as well as my trusteeship with the RIBA as Co-Vice President for Students & Associates, I hope to help shape the future of our profession in a positive, progressive and inclusive way"
Tania Pascoal: "No matter how you feel, get up dress up, show up and never give up"
Tayseer Kardash: " I love how buildings tell a story and impact our daily lives culturally, psychologically, and of course practically"

Zean Mair-Macfarlane: "I have been using social media as a marketing tool to help expand the reach of my architectural ideas"
Nile Bridgeman: "I'm fascinated by architecture and sociology and the role they play in shaping each other"
Carl Fraser: "Through the use of both free-hand and digital drawing methods, my work makes tangible the link between research information, direct-action and design proposals"
Thomas Aquilina: "I think of architecture as an intersection"