Coding: the next skill to acquire?
21 September 2017
Don't architects have enough to keep up with without learning how to code? Readily available modelling software is so sophisticated these days that most architects would fail to see the point of understanding how it works.
designtech director Mark Thorley thinks otherwise, arguing that workflow and efficiency in practice, including the everyday projects that occupy small practices, can be dramatically improved by tweaking existing software tools. It is often a matter of customising software to automate the tasks you are doing already.
With a small amount of coding, a function can be scripted to accomplish a task that would normally require multiple steps with a single click.
Although architecture is pretty much wholly computer based, Thorley finds coding to be a foreign language to most architects and engineers. In terms of aborted work and inefficient workflow he thinks the design professions have to be some of the most inefficient industries around.
'When we are consulting [for practices], we are mainly concerned with workflow and efficiencies. Coding and design tools are not just about the process of design. Customising software is less about geometry than automating tasks on everyday projects, particularly where they are repetitive'.
'Once you've done a bit of coding and see the results, it becomes addictive,' he adds, though he admits that you do need a certain mind-set.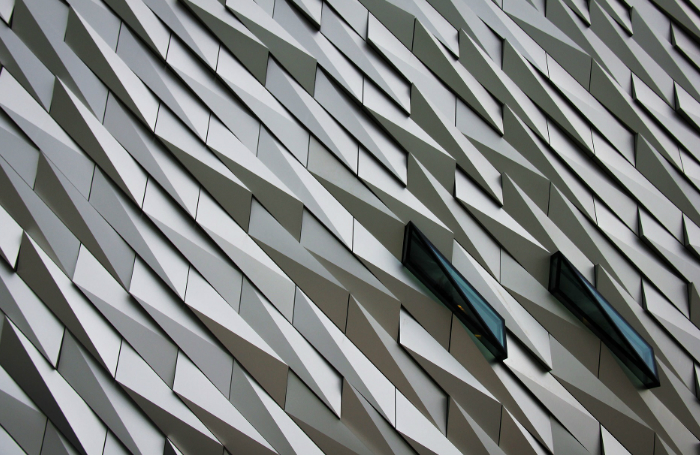 Most popular software can be customised through their Application Programming Interface (API), which allows code to be written to add new features or automate routines. This can involve changing the user interface or creating new functions by combining current tasks. Tools such as Revit, Navisworks, AutoCAD and Rhino can all be adapted to suit a particular company's requirements.
The arrival of visual programming tools such as Grasshopper and Dynamo that do not required to write code but allow to connect and play with visual 'nodes', has recently made coding for designers much more accessible. Dynamo in particular, built on top of Revit, has encouraged some architects to experiment and push Revit to do more.
With BIM and 3D modelling now being used at all scales of practice, digitally savvy architects are moving to the next stage.
One of the consultant services designtech offers to practices is Computational BIM, described as the process of applying logic driven rules to their designs using BIM methodology, irrespective of whether the project is mandated to use BIM.
Where designers tend to use an iterative design process – repeatedly reviewing, tweaking, and testing as they grope towards the best solution – computational design can be set up to do the job automatically, eliminating wasted time and effort.
The power of computational design can be illustrated by Design Optioneering, where by defining rules and constraints the computer is able to generate thousands of options almost instantaneously, and then validate and present the best solutions.
The same principle can be applied to the fluid geometries in parametric design, where scripting can push the engineering envelope to achieve levels of complexity never seen before.
Thorley's colleague and fellow designtech director David Flynn – formerly with Grimshaw and KPF – will be giving a class on coding and custom design tools for architects as one of the CPD sessions on digital topics at Guerrilla Tactics in November.
The message Flynn will be delivering at Guerrilla Tactics is that coding and custom design tools are not the preserve of small specialist teams at the likes of Fosters and Hadid, but with a little effort, or outside help, can deliver workflow efficiencies to small practices working on everyday projects.
Other digital technology topics on offer at Guerrilla Tactics 2017 are 'BIM for Beginners' and 'Cyber Security'.
Guerrilla Tactics 2017: The Power of Small, the RIBA's flagship professional event for small-to-medium-sized practices, takes place at the RIBA on 14 to 15 November 2017.
Thanks to Mark Thorley, Director, designtech.
Text by Neal Morris. This is a 'Practice News' post edited by the RIBA Practice team. The team would like to hear your feedback and ideas for Practice News: practice@riba.org.
Posted on 21 September 2017.