Collective Architecture is a matter of trust
11 August 2016
Start-up practices often begin life as democratically-run collectives formed by a group of like-minded young architects, but it's rare to find the same business model still surviving after 19 years.
Glasgow-based Collective Architecture, as the names suggests, has done just that, growing steadily, picking up awards along the way and still avoiding the almost universal principal/employee split.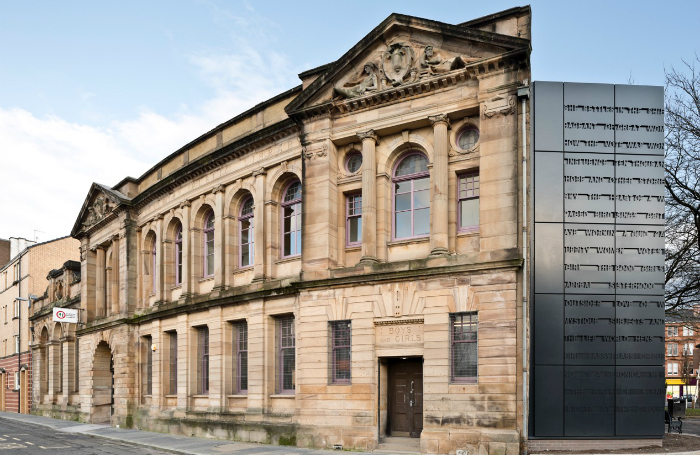 The practice turned itself into an employee-owned trust ten years ago. Director Chris Stewart says that the practice was working like a co-operative anyway, so formalising the business structure as a collective seemed like the natural thing to do. Although finding a practice model to follow was another thing.
'We approached solicitors, who were at a bit of a loss and passed us on to other solicitors who had had some experience with management buy-outs, which were in vogue at that time,' says Stewart.
'One of the main problems was capital gains tax, as you are effectively gifting the company to its employees.'
The result is a limited company that is owned by an employee-owned trust.
Collectively-owned companies can take different forms. Collective Architecture has three directors - 'it's the smallest odd number, so there has to be a decision,' says Stewart - and all employees become shareholders after one year and members of the trust.
Everyone is encouraged to research and develop their own interests and a feature of the practice is its special interest groups: Resourcing, PR, Bids, Finance, Quality and Strategy, this last group responsible for reviewing and considering how the practice is organised.
Encouraging personal professional development also means that the practice is well-resourced with in-house specialists looking after such areas as sustainability, conservation and community consultation.
The interest groups meet monthly or fortnightly, but all report back to a monthly office meeting attended by everyone; the team at the recently-opened Edinburgh office also travel to Glasgow for the meeting.
The practice currently has 38 staff in total and has doubled since the recession. The practice model still has not thrown up any great problems, says Stewart.
'I used to worry that there would be too much talking and not enough doing, but actually the talking is beneficial and we are always able to talk things through,' he says.
The practice is not dominated by one personality or designer, instead design groups tend to self-police one another two or three times a week, which is now part of the practice's QA system.
'Another dividend for practice members is that everybody owns the intellectual property rights of everything we do, something that is quite important to architects. Everyone shares in the recognition, and I think that better buildings come out of this,' Stewart adds.
Community-minded clients like local authorities and housing associations appreciate the practice model, but Stewart says private clients can see the positives as well.
'It's not there because it's politically correct, it really does work,' says Stewart.
Thanks to Chris Stewart, director, Collective Architecture Limited.
Text by Neal Morris.
Published on 11 August 2016.