19 September 2019
For practices that want to provide more low-energy, sustainable design, there are conversations to be had with clients who may not have considered the many advantages of an energy-efficient build.
Of course, specializing in sustainability will over time attract like-minded clients, but there is every reason to bring up sustainable options to clients who have not specifically broached them.
East London based Tate Harmer is a six year old practice that is active across numerous sectors: housing, education, hotels, cultural projects, and leisure. In all of these there are strong cases to be made to clients for committing to sustainable design.
'We are optimists. We like to think we can help anyone, even if they are not carbon focused,' explains founding partner Rory Harmer.
A sustainable school, for example, offers the benefits of low running costs but also educates students daily in thinking about how they can live a more environmentally friendly life. The concerns and activism of school age students, one of the biggest catalysts for action on climate change, renders such considerations all the more pertinent.
Tate Harmer's design ethos is to try to integrate nature with the physical space, in addition to the necessity of providing a low-energy building. Harmer met fellow founder Jerry Tate at the Bartlett, where they found they shared an interest not just in sustainability but in learning from, and connecting with, nature.
As their housing projects have grown larger, their fascination has become how to create communities in the landscape, rather than on the landscape, as Harmer puts it.
'It is not just about making a building very low carbon, which is a given for us,' Harmer states. 'It's also about creating spaces that become sustainable for the people who use them.'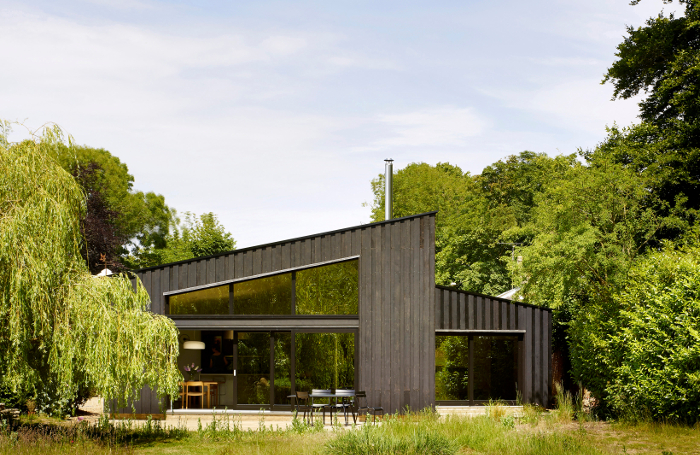 Gratifyingly, in higher education the sustainability argument has already largely been won. If a practice has a strong track record in sustainability, it is much more likely to win work in this area: meeting sustainability criteria will up a practice's scoring during the selection process.
Equally, in new homes there are very persuasive sustainability arguments to be made to the client. The lower utility bills and maintenance costs are the most obvious bonus.
For the fast-growing private rented sector, the case for apartments to be built to ultra low energy standards is that they offer dramatically lower running costs to potential tenants, giving operators an edge in the market.
But, Harmer insists, perhaps more important is the quality of life consideration. An energy efficient building provides an enhanced living environment, thanks to mechanical ventilation and filtered air. A good Passive House design will avoid overheating and smooth out the peaks and troughs of temperature.
Something worth impressing upon the client is that a truly energy-efficient build will probably require an extra level of scrutiny from the architect during construction. This may not always be easy, so it is important to be up-front about this from the start.
'We would always encourage clients to make sure that their architects are involved throughout the project,' states Harmer. 'Some clients are reluctant to pay for regular checks on site, but you cannot make sure the quality is there without it.'
Interestingly, while Harmer regards the achievement of Passive House standards to be a standard aim, he is more ambivalent over whether a build should always seek official Passive House accreditation.
'If you have a good design team, we would argue that there is no point troubling over every minute detail just to achieve accreditation,' he suggests. 'There is a cost to accreditation and it does take away some flexibility.'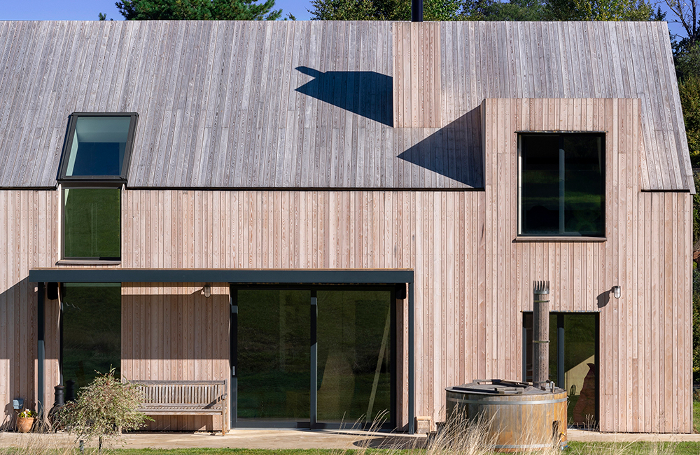 Just because it is an energy-efficient build, it does not mean that clients do not have the same wants and desires for their dream home.
'If we have a client with a new build housing house project who wants Passive House, I tell them there will almost certainly come a point in the project where they will have to choose between accreditation and spending the money on, say, a new kitchen or bathroom.'
The point here is that an absence of formal Passive House accreditation does not necessarily mean you have not achieved the level of build quality that it requires; it simply means that adherence to some of the minor details may have been impossible.
Rory Harmer will be presenting a PechaKucha on Tate Harmer's Kintyre house, a Passivhaus designed as a contemporary version of a rural country home, at Guerrilla Tactics 2019 at the RIBA in November.
Thanks to Rory Harmer, Partner, Tate Harmer.
Text by Neal Morris. This is a Professional Feature edited by the RIBA Practice team. Send us your feedback and ideas
RIBA Core Curriculum Topic: Sustainable architecture.
As part of the flexible RIBA CPD programme, Professional Features count as microlearning. See further information on the updated RIBA CPD Core Curriculum and on fulfilling your CPD requirements as an RIBA Chartered Member.
Posted on 12 September 2019.