Furloughing extended until the end of October
14 May 2020
As the coronavirus (COVID-19) crisis continues, the Chancellor of the Exchequer has announced that the Coronavirus Job Retention Scheme will be extended by a further four months, until the end of October. The UK government will continue to pay 80% of the salary of furloughed staff members up to a cap of £2,500 each per month.
This extension removes the end of June 'cliff edge' which many spokespeople in across numerous industries had warned could prompt a wave of redundancies.
The RIBA has previously published detailed information about the scheme and how to apply. But a significant revision to the scheme is that, from the start of August, employers will have the option of bringing furloughed staff back to work on a part-time basis.
These workers will continue to receive 80% of their salary, subsidised by the government, but the government will require employers to pay a contribution.
The percentage that employers will be expected to contribute towards furloughed employees' salaries is yet to be revealed. This will, for obvious reasons, be a significant consideration in whether practices choose to adopt 'partial furloughing'.
There is also some ambiguity concerning whether or not employers will have to contribute to the furloughing payments for all furloughed staff (including those fully furloughed and not carrying out work), or only those returning to part-time work.
The government website states: "From the start of August, furloughed workers will be able to return to work part-time, with employers being asked to pay a percentage towards the salaries of their furloughed staff." Full details are to be revealed at the end of May.
However, the time extension alone is enough of a reassurance for many practices. The Managing Director of one small practice, which had to furlough 60% of staff due to a sudden drop in workload, stated that he is much more confident about the way forward after this week's announcement.
"We have jobs starting up again, but some are reduced in scope, while others may not start until September," he confided. "The extended scheme reflects the workload changes we expect to have. We will start bringing people back, but not full-time: this new flexibility will make a big difference and makes us far more comfortable about our plans."
Simon Bayliss, Managing Partner at HTA Design, suggests that the Chancellor's announcement shows that the government sees a long and slow return to recovery.
"Not so long ago, we had been looking at the end of June as a distant horizon. It is now clear that recovery will be a long haul and we will have to plan for that. We have a few staff furloughed and so have made some use of the scheme, but how much more use we will make of it remains to be seen."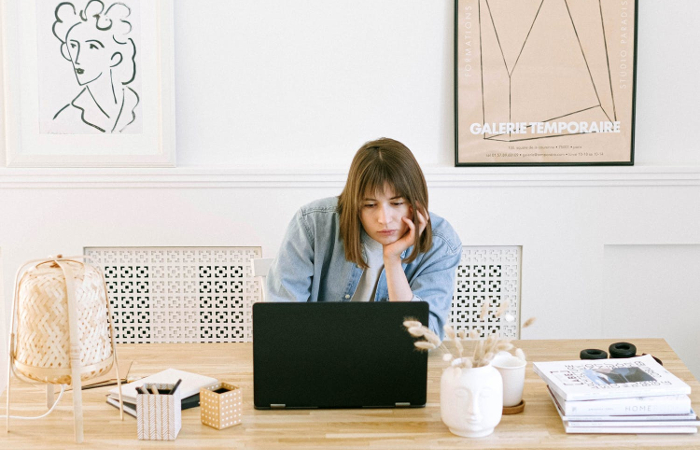 At Scott Brownrigg, where 25% of staff have been furloughed, Managing Director Michael Olliff says the scheme has been vital. However, he voices similar concerns for the longer term, particularly the economic bite he expects to see hitting the industry in another six to nine months' time.
The practice is currently in the process of drafting its return-to-work strategy, which Olliff says is a major piece of work, addressing both the studio environment and personal considerations of employees, the aim being to accommodate individual needs and circumstances as far as possible.
"Any return to work is going to be a gradual reintroduction for a lot of people here. We will continue to use the furlough scheme, and we are currently working though how we will use it. Part-time furloughing will play a part. It may help those with young families and childcare needs in particular."
One aspect of part-time furloughing that is not clear is whether it will only apply to those already furloughed. The words used on the government's website state that the flexibility is "to get employees back to work" and that "from the start of August, furloughed workers will be able to return to work part-time".
If the government were to announce that partial furloughing was permissible for currently non-furloughed staff, it would be welcomed by some practices. Barbara Kaucky, Chair of the RIBA Small Practice Group, states such part-time flexibility would be of real value.
"We have been busy, but we do now have some staff that are becoming underemployed," she reveals. "The problem is that the three-week minimum furlough period is just not practical for us. Part-time furloughing would be a much better answer."
Prior to the Chancellor's announcement, the Construction Leadership Council had been warning that ending the job retention scheme at the end of June would trigger thousands of redundancies across the industry.
Its own survey, due to be published shortly, found that 84% of businesses in construction have made use of the scheme, with contractors typically furloughing more than 60% of staff and suppliers and builders' merchants more than 90%.
Consultants have furloughed far fewer, typically less than 20% of staff, although some larger SME consultants had furloughed more than 70%.
Full details of how the extended job retention scheme will operate will be issued at the end of May.
Thanks to Barbara Kaucky, Director, Erect Architecture; Simon Bayliss, Managing Partner, HTA Design; Michael Olliff, Managing Director, Scott Brownrigg.
Text by Neal Morris. This is a Professional Feature edited by the RIBA Practice team. Send us your feedback and ideas.
RIBA Core Curriculum Topic: Business, clients and services.
As part of the flexible RIBA CPD programme, Professional Features count as microlearning. See further information on the updated RIBA CPD Core Curriculum and on fulfilling your CPD requirements as an RIBA Chartered Member.