Could you become a RIBA Client Adviser?
31 October 2019
RIBA accredited Client Advisers provide guidance to clients on the process of commissioning a building. They give expert, impartial advice about any part of a project, from the earliest pre-business-case stage onwards.
Clients inexperienced in development "do not know what they do not know," as Sarah Williams puts it, but a Client Adviser can be their guide. A former Director of Aedas, she is a Client Adviser who now runs her own practice, S Williams Architects.
"Our role is not to design, but to be an adviser and a critical friend," Williams explains.
The RIBA is currently calling for applications from experienced professionals to join the RIBA Client Adviser Register. Applications are now open and will close on 11 November 2019.
Like many built environment professionals, Williams believes the best outcomes arise from the earliest engagement.
"The best place to start is pre-Stage Zero – pre-business case – helping to develop the brief and set the foundations in place, so the project can run smoothly," she states. "That includes questions of finance."
Helping clients select the right design practice to work with, or aiding them in managing the procurement process, are typical Client Adviser tasks.
Experienced practitioners interested in becoming a RIBA Client Adviser can find more information about the role and the application process online. The cost of appointing a Client Adviser varies depending on the services required, the type, the size and the duration of the project. Client Advisers agree their terms on an individual basis.
Client Advisers must be able to demonstrate a professional track record and relevant areas of expertise, such as education, healthcare or local authority-led redevelopment.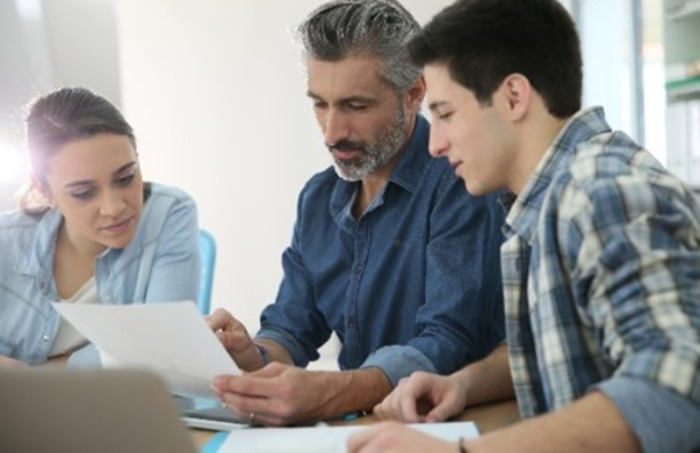 Williams specialises in education and she has been operating at the strategic level on a number of sensitive sites where local authorities had previously struggled to find a high-quality design solution.
She was appointed adviser to developer London and Aberdeen after they were approached by the Royal Borough of Windsor and Maidenhead (RBWM) to look at a key site in Maidenhead town centre known as The Landing. Working with RBWM's regeneration team, Williams was able to work up an outline scheme to the point at which her client felt comfortable enough to purchase the site.
The site had a long history of failed planning applications, but this time planners made more encouraging signs, providing a letter confirming the basic parameters of the scheme.
Williams then helped to develop a detailed brief which, at her suggestion, evolved into a RIBA competition: an idea that RBWM was happy to support. With Williams leading the process and chairing the judging panel, the client appointed a design team led by Studio Egret West.
As Client Adviser, Williams went on to assist in the selection of other consultants, chaired design team meetings and provided ongoing advice for the client and its consultants. Outline planning approval soon followed.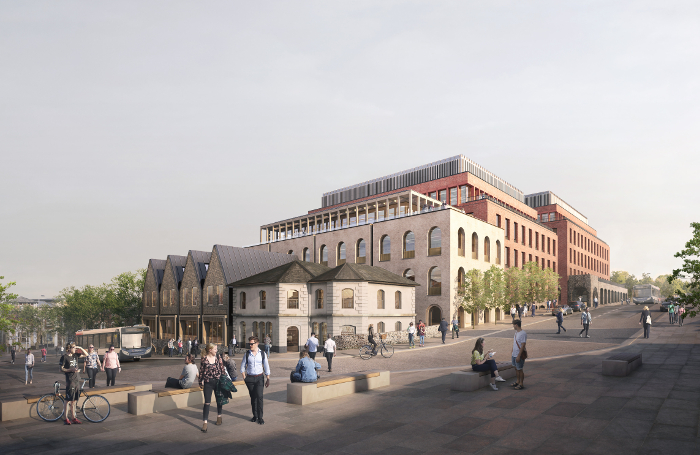 Marcel Peeperkorn is a Senior Project Manager at MACE. He has been a Client Adviser since 2018 and agrees with Williams that the role is akin to being a 'strategic friend'.
"Identifying the value you deliver to the client at various stages is key," he states.
Peeperkorn recalls one client he advised that was looking to build a private residential retirement home. He examined their business case and helped them scrutinize what they really wanted from it, providing them with the language and vocabulary to engage with contractors further down the line.
He helped them assess their finances and how they stacked up, pointing out insurance issues and urging them to consider their level of participation in the project, testing how much of the management they wanted to carry out themselves.
He examined the site and carried out some initial groundwork, pointing out specific physical considerations of a location that would demand significant rock-breaking.
"You might be explaining what costs to expect and what timelines are realistic," Peeperkorn suggest. "Construction is a complicated business and experienced architects have spent years understanding the pains and the pitfalls. So we have a lot of knowledge to share."
Those interested in applying to join the Client Adviser Register may do so now. You do not need to be a member of the RIBA to apply but, if successful, you must either join or pay a subscription to be added to the Client Adviser Register.
Thanks to Sarah Williams, Director, S Williams Architects; and Marcel Peeperkorn, Senior Project Manager, MACE.
Text by Neal Morris. This is a Professional Feature edited by the RIBA Practice team. Send us your feedback and ideas.
RIBA Core Curriculum Topic: Business, clients and services.
As part of the flexible RIBA CPD programme, Professional Features count as microlearning. See further information on the updated RIBA CPD Core Curriculum and on fulfilling your CPD requirements as an RIBA Chartered Member.