21 September 2016
A heartfelt call to action for more and better housing was made by Irena Bauman, co-founder of Bauman Lyons Architects and Professor of Sustainable Urbanism at the University of Sheffield, at last week's Digitising Custom-Build Expo at London's Building Centre.
Organised by the NaCSBA (National Custom & Self Build Association), the expo gathered some of the emerging sector's most active and high-profile proponents, including Inhabit Homes, Igloo Regeneration and Wikihouse. Offering better homes and real choice at a more affordable price point to a larger percentage of the population is the stated ambition.
Though common as a housing solution in several European countries, custom build in the UK remains to date niche; few home purchasers are aware of it as a viable option. Recent efforts by the national government to promote the growth of the sector have seen the Self-build and Custom Housebuilding Act 2015 require local authorities in England to register demand for self and custom-build plots in their constituency and to provide sufficient land in return.
To date few people are aware those registers exist or understand the concept of custom-build, suggests Gus Zogolovitch, founder of Inhabit Homes, a custom-build developer based in London. Educating the would-be customers is therefore key. Crucially, transaction costs for the consumer need to be minimised, explains Alastair Parvin, co-founder of Wikihouse. While self-build is widely perceived as the province of the well-off or the risk-takers, opting for a custom-build house should become established as 'normal consumer behaviour'.
Digitisation has the capacity to achieve just that and unlock huge pent-up demand, argue the Digitising Custom Build project partners supported by Innovate UK, the government funded innovation agency, by using digital design and manufacturing, BIM and 3D visualisation software. These tools enable the client to easily explore variations in design, scale and fit-out and the associated construction and running costs. In turn this allows architects and manufacturers to set a fixed price upfront and eliminate cost uncertainty. In theory, this could make buying a house as straightforward as other consumer products such as bikes, according to Luke Tozer of Pitman Tozer Architects.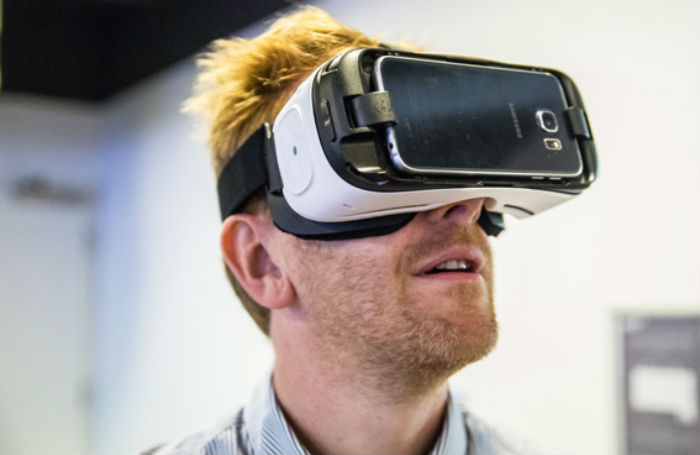 As with bikes, customisation of housing needs to accommodate individual preference without overwhelming consumers. Stickyworld, for instance, develop communication tools to help the end user manage design choices and support a seamless customer experience throughout the project cycle. CEO Michael Kohn emphasises knowing when and how to communicate with different client groups is a crucial soft skill.
Digitisation also enables flexible small-scale distributed production and on-demand onsite fabrication, eliminating many of the overheads associated with large-scale offsite manufacturing and warehousing and associated boom and bust cycles.
Can custom build solve the housing crisis and provide high-quality homes for all? The digitisation of custom-build certainly offers great potential to deliver on the promise of higher quality, more sustainable homes, true choice and greater cost certainty. Architects with a wide skills base, spanning digital design and manufacturing, are best placed to engage with an emerging group of clients open to custom-build solutions.
Ultimately, the successful implementation of custom-build housing as a more widespread strategy in the UK is dependent on the quality of its execution. To ensure it will deliver on the promise of better housing, it is important that potential customers and planning departments consider the merit of individual schemes, designers and manufacturers. A certificate of quality by a recognised body, such as NaCSBA or other design and construction organisations, could play an important role in generating and maintaining trust in custom build as a solution to building better homes.
Further reading
See other recent RIBAJ articles by Gesine Kippenberg, Practice Policy and Projects Officer at the RIBA, on architecture practices pioneering in digital design and manufacturing:
Taking back control (13 July 2016)
Determination to keep its projects true to the design led FACIT Homes to adopt modularisation - and 'manufacture' the buildings itself.
https://www.ribaj.com/buildings/facit-homes
Custom design for everyone (14 September 2016)
Bauman Lyons Architects has invented a system to make self-build easier by facilitating custom designs and enhancing control over costs. Director Irena Bauman explains.
https://www.ribaj.com/intelligence/construction-innovation
Text by Gesine Kippenberg.