David Miller in South Africa: Sharing the architect's experience
14 November 2017
David Miller's appointment as Creative Director of 2017 Guerrilla Tactics, the RIBA's flagship event for small practices, proved to have far-reaching resonance within the international architecture community, culminating with an invite from the Pretoria Institute of Architecture (PIA) to tour South Africa to share his knowledge.
The PIA, under the enthusiastic guidance of this year's President Gerd Bolt, have a keen interest in BIM and how it can be implemented in architectural practices. As David Miller Architects have first-hand experience and knowledge in this field, the PIA were keen to understand how business processes changed to enable DMA to successfully make BIM 'business as usual'.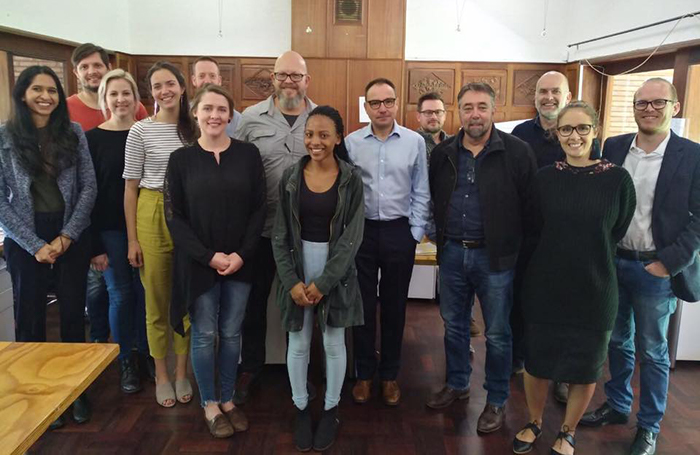 David's arrival in Pretoria saw him visit a host of vibrant architecture practices with different approaches which proved very interesting, especially regarding the adoption and implementation of BIM in our two countries, but also in the professions and the stresses and strains we see. Architects seem to have the same challenges as in the UK including the downward pressures on fees and changing procurement ecosystems. Finding ways of being more efficient was a common theme discussed during these visits.
David's first one-hour talk of the Pretoria visit explained how small practices can take advantage of their size to be quick to innovate in increasingly competitive environments. He explained how architects could take their unique offering and maximise their business through embracing new technologies for digital construction – a message that received enthusiasm from the attending delegates.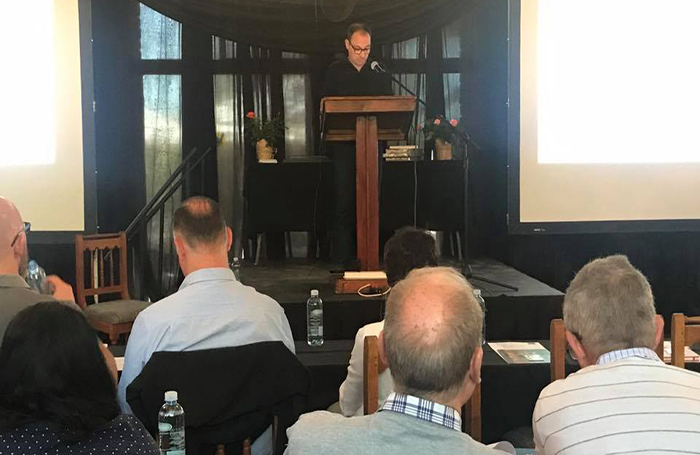 The following day saw David present a 3-hour workshop titled 'Reimagine your practice'. It was an in-depth extension of the previous talk and explained in great detail how DMA embarked on a six-month reshaping of their business.
David's next stop was Cape Town to meet Kevin Gadd - the President of the Cape Institute for Architecture (CIFA) and to give his two lectures again before heading to Durban where he presented his lectures to the South African Institute of Architects KZN (KwaZulu-Natal) offices.
The tour highlighted similarities between SA and the UK regarding the common stresses and strains of being an architect, but seeing differences in an approach can inspire one to view challenges in a slightly different way. The tour provided an opportunity to be open about those challenges, and, at least for David, to show how to overcome obstacles to overall success.