13 April 2017
David Miller, whose practice David Miller Architects (DMA) saw the refurbishment of the Lord's Media Centre completed last week, has been named Creative Director of 2017 Guerrilla Tactics, the RIBA's flagship event for small practices.
Miller was the original project architect on the Media Centre, which won the Stirling Prize for Future Systems in 1999.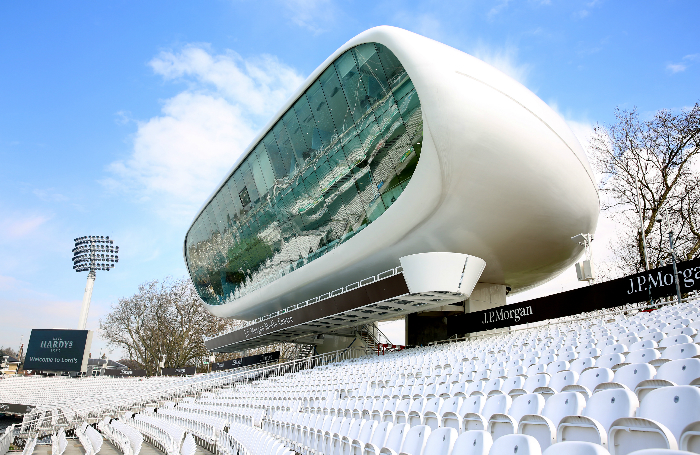 He is also a firm believer that the ongoing digitisation of design and construction is presenting small practices with a unique opportunity to gain competitive advantage and swing the odds in their favour. His own practice, demonstrates that with the right offer, small practices can be profitable and recording steady growth.
'In recent years we've seen an increasing polarisation between small practices working on bespoke and often one-off projects, whilst larger organisations sweep up most of the available work through framework agreements and partnering with established clients or tier one contractors,' Miller says.
'The dream of growing a small practice has become steadily and increasingly more difficult over time. However, there are moments when the balance of power shifts and opportunities open up. I think we have a window of opportunity now.'
Technological change and the economic uncertainty created by Brexit require agility and adaptation for practices to reposition themselves successfully. Small practices are in a better position to manage change and to adopt new ways of working quickly, Miller believes.
Endorsing digital methods has the potential for even greater payoff by helping them deliver more complete and more coordinated information and to compete with larger practices on value and enhanced services.
This premise will inform this year's Guerrilla Tactics programme, which will focus on how small practices can respond to shifts in technology and market conditions.
Miller recalls his experience as associate director at Future Systems:
'It was exhilarating to see the impact a small office could have. Future Systems in the late 90's was a very small practice with huge ambition and very creatively disruptive tendencies. At DMA we try to capture some of that ambition, but apply it to the environment we find ourselves operating in today, which is much more cautious, quality assured and risk averse.'
While DMA may cultivate a more cautious approach to business, a key realisation Miller had in earlier days still informs his work: that "Design" and "Delivery" are mutually dependent and equally important. This led him to embrace BIM early on.
DMA is now entirely organised around the BIM workflow. It is used for all design work and is built into the practice management system. Miller says BIM is also the glue that holds together a network of like-minded collaborating firms; collaborations that have helped DMA win 80% of its work as repeat business.
Miller's message ahead of this year's Guerrilla Tactics is that there is a viable business model for small practices to achieve growth and profitability and punch above their weight. For evidence of this, go to www.david-miller.co.uk
For further information about 'The Power of Small' Guerrilla Tactics 2017 Conference Day, directed by David Miller, please click here.

Thanks to David Miller, Director & Principal Architect, David Miller Architects.
Text by Neal Morris.