Do you value conservation?
27 July 2017
This week marks the 50th anniversary of the Civic Amenities Act 1967 through which Conservation Areas were first introduced into England, Scotland, and Wales.
We'll reflect on this occasion on the RIBA's work to promote a greater understanding of conservation principles and conservation in practice.
While a more recent initiative, the RIBA Conservation Course has since been instrumental in enabling architects to develop their knowledge and expertise on the road to becoming an accredited RIBA Conservation Architect.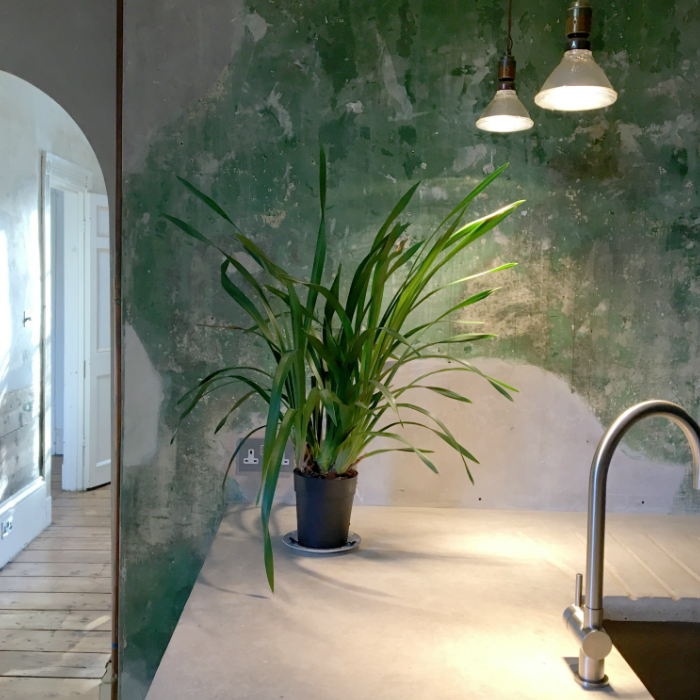 Structured over four intensive days – three days of workshops and a practical application day – the course addresses both the philosophical and practical requirements associated with the responsibility of working on a historic building.
Following on, a two-day RIBA Advanced Conservation Course can further develop critical awareness and knowledge of architectural conservation procedures, putting theory into practice, as well as detailed analysis of structure, construction and services during the Technical Design stage.
All modules are based on the internationally recognised ICOMOS Guidelines for Education and Training.
Sam Causer had worked on adaptations and new interventions to 19th Century buildings since establishing the practice Studio Sam Causer in 2005.
'As we became involved with more complex environments and more significant buildings and contacts, I felt that I'd like to develop my understanding of the way historic materials behave, how they should be repaired, and how they interact with new materials and practices,' Causer says.
'I also felt I needed to develop a philosophical framework for conservation work, to understand for example how to reach an appropriate solution for altering or extending a building in a certain way, and become familiar with the context in which my approach would be heard and critically judged.'
Causer completed the four-day course prior to becoming a Conservation Registrant and last year followed up with the advanced course.
'Both courses were structured around case studies which looked at exactly this combination of material fabric and philosophical background, rooted in hands-on experience and the ICOMOS guidelines,' he says.
Now seeking accreditation as an RIBA Conservation Architect, Causer says he is able to build on the knowledge and background gained on the two courses and to reflect upon the subtle differences between conservation, preservation and renovation, navigating his practice between arresting decay in some scenarios, and full renovation in others.
'The course has helped me to know how to intervene just enough to stop a building turning to dust, while also making it fit for continued use. It has also taught me that sometimes it's best to replace an element, rather than try to keep it, and how to treat and present this new element in its delicate and sometimes august surroundings.'
For Rachel Elliott, associate director at Lynch Architects, the RIBA Conservation Course helped her to understand her practical experience as a project architect working on historic buildings within the wider international and historic context.
'The explanations of the philosophical and ethical evolution of the international charters and current best practice were very comprehensive and the module covering 'significance' provided a thought-provoking checklist that is highly relevant to every conservation project, no matter how big or small or how sensitive,' she says.
'What I learnt on the course has since equipped me to co-author a Heritage Statement, which previously our office would have delegated in full to a conservation consultant. It has also informed several other projects, including a proposal in the setting of a 1960s locally listed building, proving that the principles taught are relevant to significant buildings from relatively recent times, as well as ancient ones.'
The course encouraged Elliot to formalise her professional experience by applying for accreditation as a Conservation Architect, which she obtained in June this year.
For more information on RIBA Conservation Course content and the 2017 programme, contact Mona Devereau call 0207 307 3848.
Thanks to Sam Causer, director, Studio Sam Causer; Rachel Elliott, associate director, Lynch Architects.
Text by Neal Morris. This is a 'Practice News' post edited by the RIBA Practice team. The team would like to hear your feedback and ideas for Practice News: practice@riba.org