12 March 2021
It is now almost three years since the Hackitt report called for a review of Building Regulations and Fire Safety in the wake of the Grenfell Tower tragedy, and tasked the industry with reviewing the product assessment and certification processes, especially for tall residential buildings.
Regulations were introduced in November 2018 largely banning the use of combustible materials in external walls on buildings taller than 18 metres, but it was recognised that more work had to be done on certifying products and components that could be used in complex facades.
To provide architects with greater clarity over materials and products – particularly those for use in Higher Risk Residential Buildings (HRRBs) – both the British Board of Agrément (BBA) and the Construction Products Association (CPA) are launching new initiatives, which they are currently asking architects to consult on.
The BBA has launched a consultation on how their proposed enhanced certification process, termed 'Agrément Plus', should operate. It is inviting input from architects involved in the design and specification of HRRBs.
The organisation will be working with Dame Judith Hackitt, the Industry Safety Steering Group and the recently announced Construction Products Regulator to develop a 'second-tier' certification system for HRRBs and ensure that it has broad industry support.
The consultation puts forward four key proposals to provide the enhancement for this new standard of product assessment and certification:
an earlier, more proactive involvement in the client product development process, bringing extensive experience to new product development processes to improve safety and performance
enhancement of the testing regime, since this forms the basis of much of the BBA's product assessment and certification process
the introduction of sample analysis and characterisation – often referred to as 'fingerprinting' – to improve traceability of materials and to maintain quality standards
the introduction of ongoing, post-certification testing to maintain the highest safety standards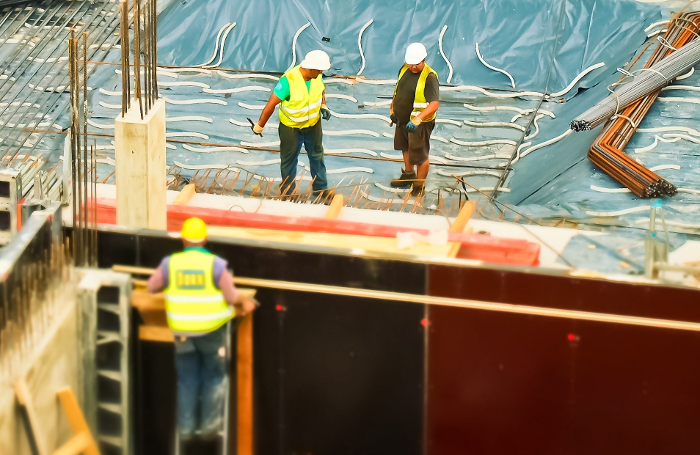 The existing Agrément certification scheme, which has been the industry's leading certifier of products deemed to comply with Building Regulations for 55 years, will continue unchanged for all non-HRRB products.
The BBA states that the new scheme will be clearly differentiated from it. The current working title of 'Agrément Plus' will be confirmed at the end of the consultation.
The BBA is inviting architects involved in the design of HRRBs to register and take part in the consultation, which runs until 19 March 2021.
"As users of third party certificates for designs and specifications, we welcome any improvement in the system," commented Mark Taylor, Director of Technical Design at Allies & Morrison.
"Although the details of the uplift over the standard certificate are not yet fully clear, it will hopefully address some of the industry problems revealed in the Grenfell Inquiry. One potential area of concern is that the 'second tier' aspect could cast doubt on the efficacy of the existing certificates; this will become clearer as they are developed."
At the same time, the Construction Products Association (CPA) is launching an industry-wide consultation into a new proposed Code for Construction Product Information (CCPI), to gather the views on the Code before it is formally launched later this year. This is open until 31 March.
The Code has been developed by the CPA's Marketing Integrity Group, which was tasked with responding to the issues raised in Dame Judith Hackitt's report 'Building A Safer Future', and addresses the credibility challenge facing our industry following the Grenfell Tower fire. The report confirmed radical change was needed for construction products, particularly in the areas of testing, information and marketing.
"The importance of this new Code and consultation process will be obvious to all those working in the built environment post-Grenfell," comments CPA Chief Executive Peter Caplehorn. "It is our responsibility as an industry to regain public trust and credibility in what we do, and to demonstrate that technical competence can be trusted."
"I believe the Code represents both a determined attempt on behalf of manufacturers to correct disingenuous marketing practices and a proactive and collaborative effort to address the issues highlighted in Dame Judith Hackitt's Report."
The Code, made up of 11 clauses, aims to set the benchmark for how product information is presented and marketed by manufacturers in order for it to be clear, accurate, up-to-date, accessible and unambiguous.
Those who have read the government's draft Building Safety Bill may have noted a slight difference in the terminology it uses. The Building Safety Bill now refers to 'Higher Risk Buildings' rather than 'Higher Risk Residential Buildings', thus providing itself with the scope to evolve, over time, from referring exclusively to residential buildings.
Thanks to Peter Sumpton and John Albon, British Board of Agrément (BBA); Peter Caplehorn, Policy Director, Construction Products Association (CPA); and Mark Taylor, Director of Technical Design at Allies & Morrison.
Text by Neal Morris. This is a Professional Feature edited by the RIBA Practice team. Send us your feedback and ideas
First published on 11 March 2021
RIBA Core Curriculum: Legal, regulatory and statutory compliance.
As part of the flexible RIBA CPD programme, Professional Features count as microlearning. See further information on the updated RIBA CPD Core Curriculum and on fulfilling your CPD requirements as an RIBA Chartered Member.