30 May 2019
There are some situations that test the limits of standard dialogues between clients and architects. Irrespective of how fastidious or experienced in business negotiations a practice might be, sometimes a relationship can break down.
At this point, a practice may well consider taking legal guidance. The RIBA's Specialist Practice Consultants provide free legal guidance that can help chartered members, as Shabnam Noor, sole principal of Stories by Shabnam Noor Architects, found when payment delays became problematic.
The project in question was a swimming pool and spa for a private house. It was to be delivered by a design and construction company which had already obtained planning permission, but which needed technical drawings. Noor had been recommended to the client by a project manager contact. The client had also appointed a small project manager as a contract administrator.
There was a very detailed brief and list of deliverables at the outset. Initially everything progressed well, with a good working relationship developing. However, monthly payments began to get delayed, with Noor receiving nothing at all for the last four months of 2018. When she attempted to chase them up, the discussions would go around in circles. Then the focus of discussions from the client side began to change.
"I had been on lots of business courses, and 'how to talk to clients' courses," recalls Noor. "But I realised that all of these techniques only work if you are dealing with people who are reasonable. Instead, they started attacking the quality of my drawings and technical details."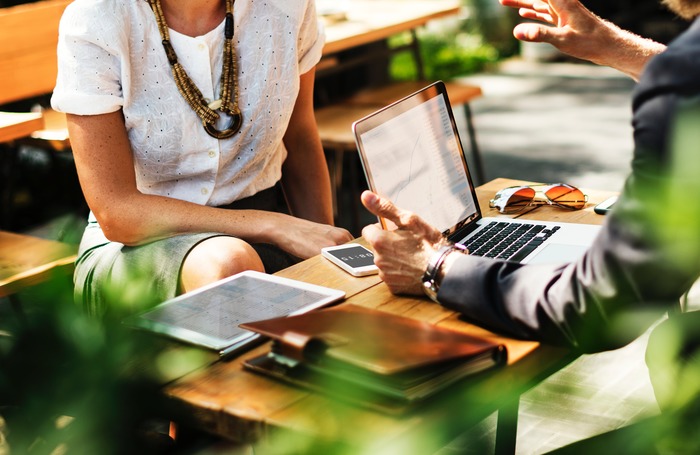 Many disputes between architect and client arise from wrangles over terms of appointment, and frequently revolve around record keeping. Noor had been appointed with a RIBA Standard Professional Services Contract and, sensibly, she had been scrupulous about recording every piece of work she had done, right down to individual phone calls.
She was also confident that her work had been carried out thoroughly, and suspected that the real issues were cost overruns that were completely out of her control.
Having phoned the RIBA Information Centre and described her problem, she was able to identify two separate issues that had to be dealt with – termination of contract and outstanding fees – and was provided with details of appropriate Specialist Practice Consultants, who could give the relevant free legal guidance.
"I was advised what to write in emails, when to send them, even what gaps of time to leave in between," she explains. "Both of the consultants I spoke to were authoritative figures in construction law, who clearly wanted to help. I suddenly felt as if I had this huge body of support behind me, and felt totally reassured."
Noor was able to send a 'Record of Concern for Behaviour', which made it clear that a recent expletive laden harangue over fees that she had experienced was unacceptable. It was accompanied by a warning that failure to correct such behaviour in future would result in a termination of the contract. The Design and Build company refused to acknowledge any wrong doing.
This was followed up by a notification of 'suspension of services' for a short stated period, if outstanding fees were not paid. When this was ignored, another notification was given that if outstanding fees were not paid, the contract would be terminated: when this too was ignored, the contract termination notice was issued. The Design and Build company were also informed that legal action would be taken through the Small Claims court.
The practice of ignoring phone calls stopped, outstanding fees were negotiated, and Noor initiated a strict 'Request for Information' system to be employed for the remainder of the project. This required the client side to send a separate request for every bit of work or information they needed, with prior approval by a director.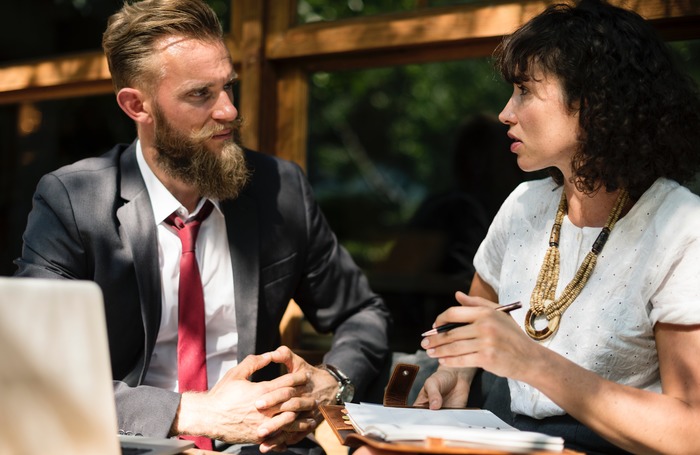 The RIBA Information Centre can supply information and direct members to guidance on a wide range of practice issues, but the most common enquiries it receives are legal or contractual.
"Referrals to a Specialist Practice Consultant for free guidance is a great service for RIBA members," points out RIBA Information Services Manager Karen Wilman. "But it is worth emphasizing that it is a service for chartered members and associate members, not practices."
"The Specialist Practice Consultants are volunteers who offer their time and expertise on a goodwill basis. Telephone guidance is offered for 15 minutes, which is usually sufficient. If a member decides to engage a Specialist Practice Consultant beyond that, they can formally do so separately."
If you wish to contact a Specialist Practice Consultant, contact the RIBA Information Centre's dedicated line, with your membership number ready, on +44 (0)20 7307 3600.
The RIBA also provides a Briefing Template and Tracker, designed to support the critical conversation between client and architect about project outcomes from the first point of contact.
Thanks to Shabnam Noor, Principal, Shabnam Noor Architects; and Karen Wilman, RIBA Information Services Manager.
Text by Neal Morris. This is a Professional Feature edited by the RIBA Practice team. Send us your feedback and ideas
RIBA Core Curriculum Topic: Business, clients and services.
As part of the flexible RIBA CPD programme, Professional Features count as microlearning. See further information on the updated RIBA CPD Core Curriculum and on fulfilling your CPD requirements as an RIBA Chartered Member.
Posted on 30 May 2019.