30 November 2016
There are common issues lying behind fee disputes that are encountered by smaller practices. More frequently than not, the area of contention revolves around the wording of the contract.
Mark Klimt, a partner at commercial law firm DWF and a RIBA special advisor, says disputes tend to raise the same basic questions: what did the fee cover, and what stage has the project reached?
The new RIBA Plan of Work should help to clarify what stage the project is at, says Klimt.
'Most likely in a fee dispute, the services to be provided are not clearly defined, or there is disagreement on the basis on which the fee was agreed,' Klimt says.
Householder disputes are often the most bitter, Klimt warns, with unresolved problems at risk of becoming a 'running sore' for clients, which they become desperate to put right.
Very often these disputes will arise out of client changes, so it is important that lay clients are made aware that changes can have a cost. Any changes with a potential cost impact must be detailed in writing, bearing in mind that the lay client tends to look to the architect automatically to resolve any problems that may arise.
A common scenario is the architect's services initially being dispensed with at some point during the project, such as after gaining planning approval, because the client believes it can manage the project themselves to save money. The architect might then, however, be approached subsequently to sign a certificate of compliance.
In such cases the architect must take care to set out on the face of any certificate issued the extent and more significantly the limitation of its involvement in the project - so it is clear to any third party who will not know the detail of the project - or potentially run into all sorts of liability issues if things go wrong.
Domestic clients can sometimes be unreasonably demanding, which can be stressful for the architect and may escalate into a falling out over fees, or accusations that the architect has let the client down.
If a total impasse is reached, you need to move to an exit strategy, Klimt advises, preferably at a convenient point in the contract.
Any such exit strategy should involve a measured and restrained but clear explanation for the client of why the relationship has broken down and that it is in both sides' best interests that the relationship be terminated. It is also advisable for the architect to state that it will make itself available to clarify any issues with the project to another party that may subsequently take the project on. This will help to protect against claims of acting unreasonably or unprofessionally and will also reduce the risk of being called to account if an ambiguity in the drawing has been misinterpreted by the incoming party.
Architects should also bear in mind that consumer protection law comes into play for domestic projects, giving homeowners a higher level of protection than a commercial client and increasing the responsibility of the architect demonstrably to explain all relevant contract appointment terms .
Commercial clients are likely to be more informed and have a different agenda; they may be looking at very lean profit margins and for economies of scale.
Having a commercially astute client can be a double-edged sword, warns Klimt, and consultants should be on the lookout for potential pit-falls in the contract.
One common clause that architects should look out for, for instance, is an acknowledgement that all abortive work undertaken on the way to completing the project is included within the quoted fee..
The contract is always key, and architects need clarity is setting out the basis for their fee - what is included, and what is extra.
There should be a system for triggering additional fees, says Klimt, and architects should adhere to it. Adherence to prior notice obligations is particularly important.
For many clients their default response will be to look to the architect to fill any 'gap' in the contract, partly because of the architect's length of involvement in the project and partly because they are seen as overseeing contractual relationships with other consultants and parties.
In Design and Build contracts, there is the potential for a conflict of interest and the architect must take care to maintain an impartial duty to the contract holder at that point in time, and to ensure that if an appointment has been novated from an Employer Client to a Contractor Client, the services are still appropriate. Klimt suggests that an option to consider is a switch to a new contract with the contractor, instead of novation.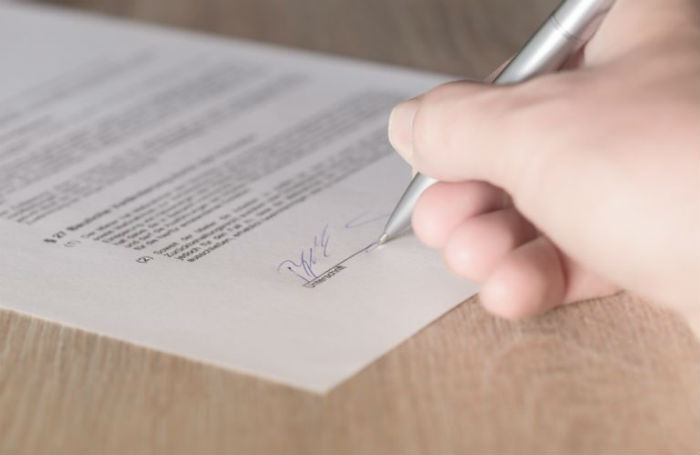 Counterclaims are also a feature of construction industry life. A fee claim for a relatively small amount might be met with a counterclaim often for a far larger amount. It may be illogical, says Klimt, but it happens.
He cites a case study dating back more than twenty years of an architect that had been instructed by an obsessive client whose continual variations meant that three separate planning applications had to be made. A claim for additional fees of £43,000 was met with a counterclaim for more than £250,000.
Klimt argues that insurers have an important role to play in counterclaim scenarios.
A stock response of insurers used to be that a fee claim is totally separate from any counterclaim that might arise and is a matter for the architect to pursue. Klimt argues that maintaining a separation of fee claim and counterclaim is in some instances at least somewhat artificial and may therefore be in neither party's interest.
He advocates full disclosure to insurers, whether or not notification is necessary under the policy of insurance. He suggests architects should give their insurers as clear a view as possible and thinks it reasonable to expect some guidance from the insurer even before an anticipated counterclaim has arisen.
Klimt's advice to practices is always to set up contracts as straightforwardly and clearly as possible, have clear lines of communication, and strong management oversight.
Mark Klimt, is Partner and Head of the Non-Contentious Contract Advisory Service, specialising in construction and infrastructure, at DWF LLP. He gave the presentation 'Fee Disputes, Counterclaims and How To Avoid Them' at CPD day at RIBA Guerrilla Tactics on 9 November 2016.
Text by Neal Morris, © RIBA